Self-tapping screws, M2 and M2.2, in various lengths are required for assembly. Holes in 3D printed parts are usually smaller than dimensioned. The drill holes can be re-cut with an appropriate drill bit. Additionally two spacers with a length of 6mm are needed. I use here pictures extracted from the 3-D drawing, because they are much clearer and easier to read than photos.

First the buttons for the tactile switch and the miniature joystick are attached and fixed with a drop of super glue. Here you have to be very careful not to let the superglue penetrate the switch housings, otherwise they are ruined and have to be replaced.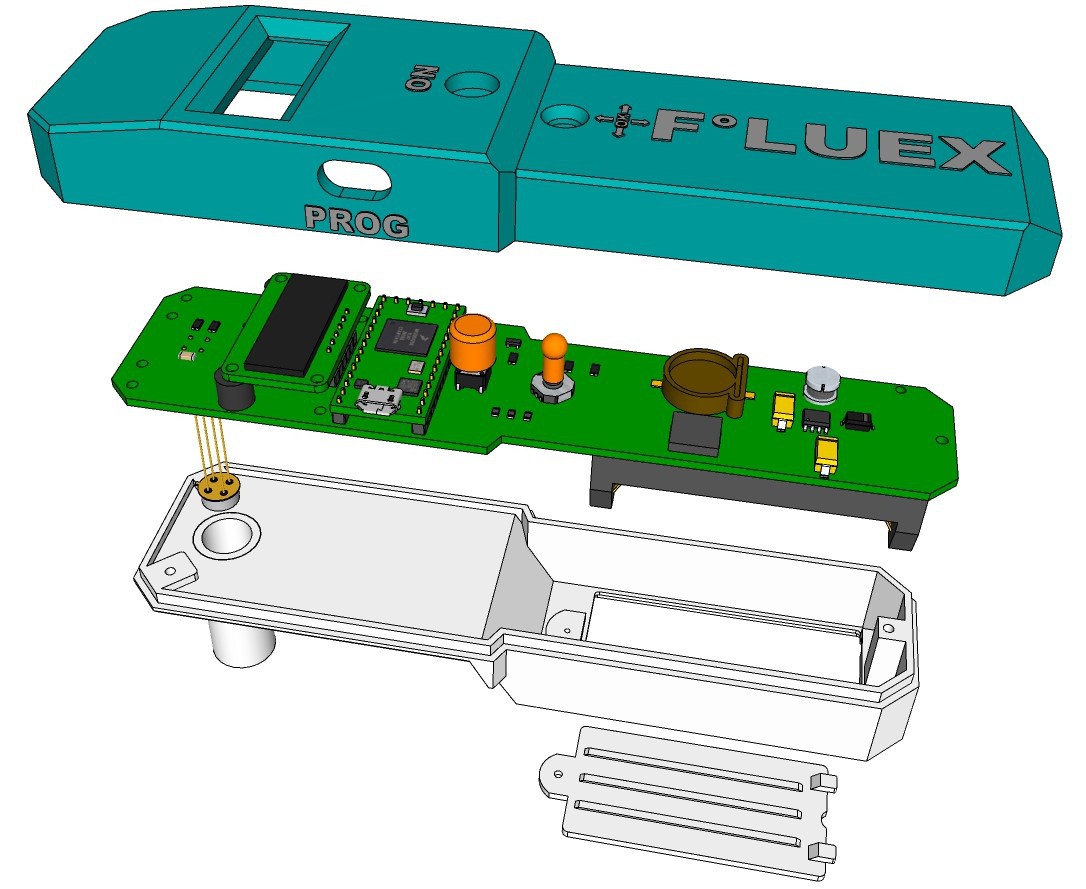 After the batteries are inserted, the cover of the battery box is fixed with a self-tapping screw M2x4.