Implementation of the address path is straightforward based on the previously designed gates.

The first design of the adress path is shown above. A half adder is needed to increment the PC. Since the gates are relatevely fast, I used a ripple carry adder. There are two latches for address and PC respectively. An AOI2 gate is used as multiplexer between PC and external address. The address latch can be loaded with zeros by pulling both control inputs of the MUX to low. This can be used to reset the PC.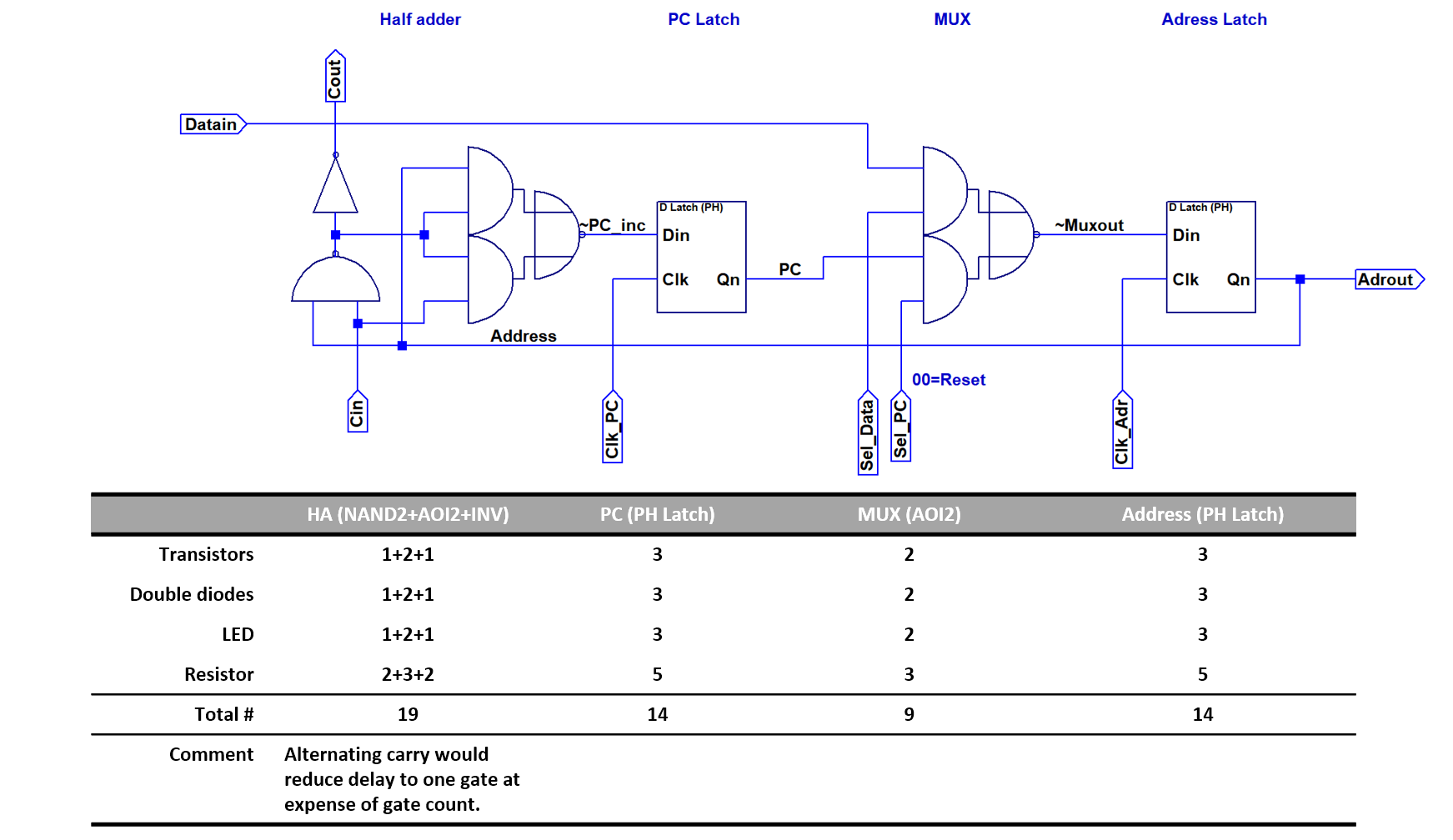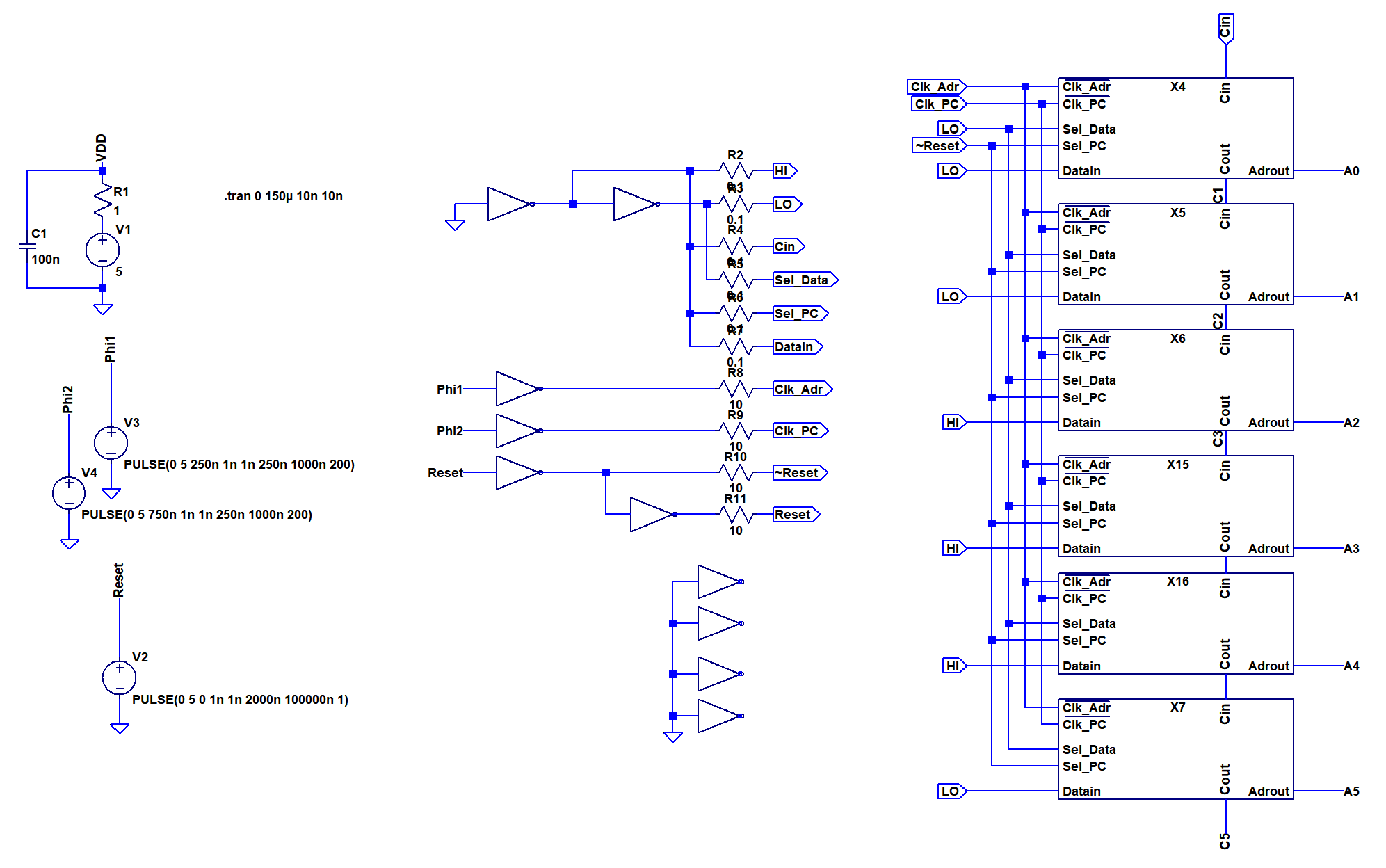 Six of the bit slices were combined in a testbench to test the design of the full width datapath. A two phase clock is needed to alternatingly clock both latches. In this setting the circuit is configured to reset the PC and then increment it with each clock cycle.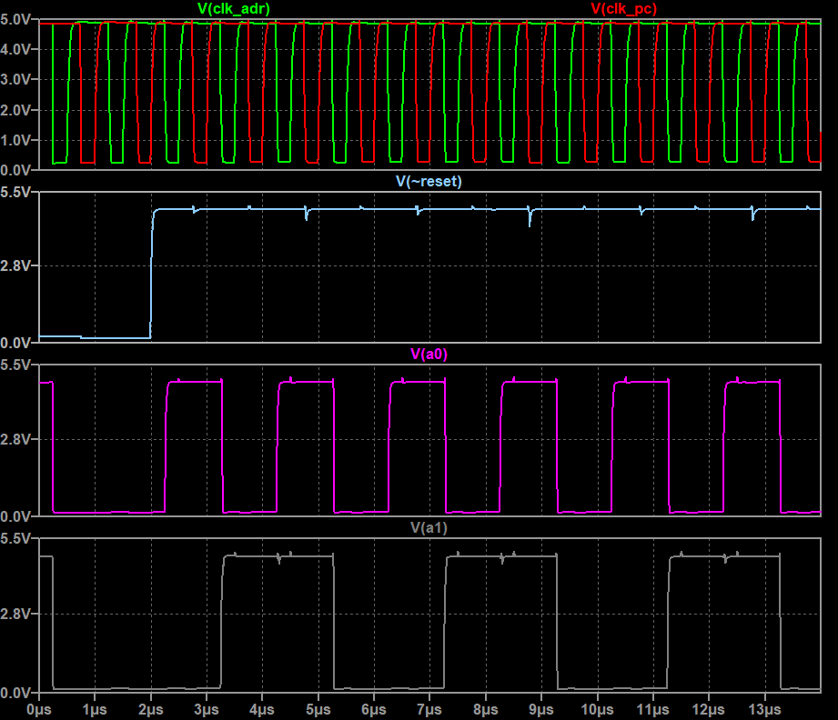 Output traces of clock, reset and the first two output bits are shown above. Everything works nicely.