I am pretty much done with what I have set out to do. I now repurposed the battery case so that it now has a wire to connect directly to my power supply.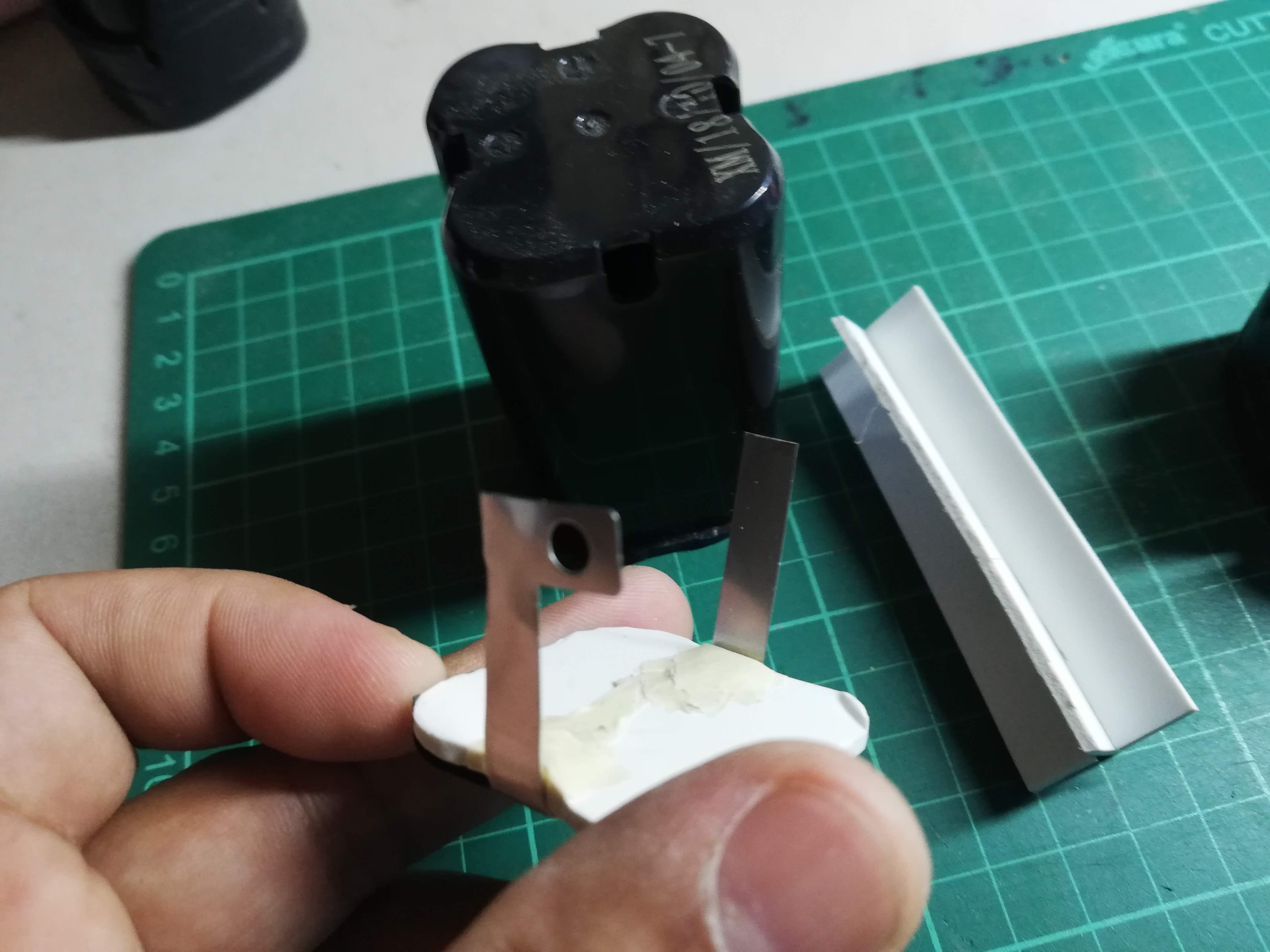 The weird looking white shape on the right of the above picture serves as a stand in place of the batteries. This will help keep the contacts firmly at the end of the case.
So as you can see in the video the whole thing works. In the future I'll try to look for a dedicated power supply for this although finding one with a high enough amp draw will be difficult.