Hello again makers!
PCBway has recently been kind enough to produce a few of the V3.2 boards for me! Thanks PCBway!
So let's jump right in and have a look at what these boards look like.
---
Ordering the boards:

The ordering process was very easy and user friendly. All i needed to do was drag and drop my Gerber files and select the options for my board. The prices are also incredibly cheap starting at 5 single layer boards for only AU$7 !
---
Opening up the box:

The boards arrived in two weeks which is quite quick considering they all the way in China and I'm all the way over here in Australia. They came in this neat little box: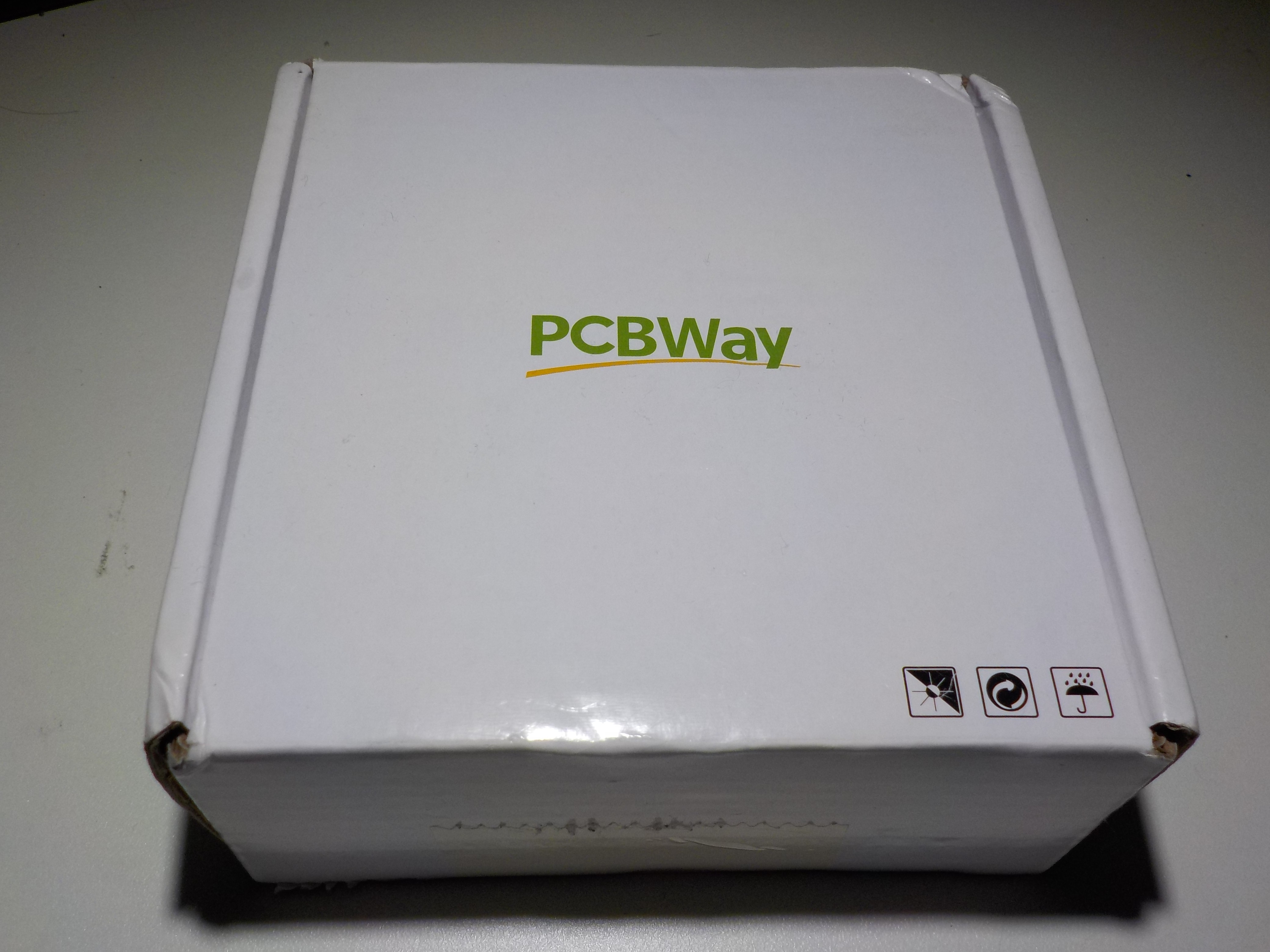 Inside, the boards were wrapped tightly in a ball of bubble wrap and a vacuum sealed bag. Nothing else was in the box. Over all, the packaging was pretty good.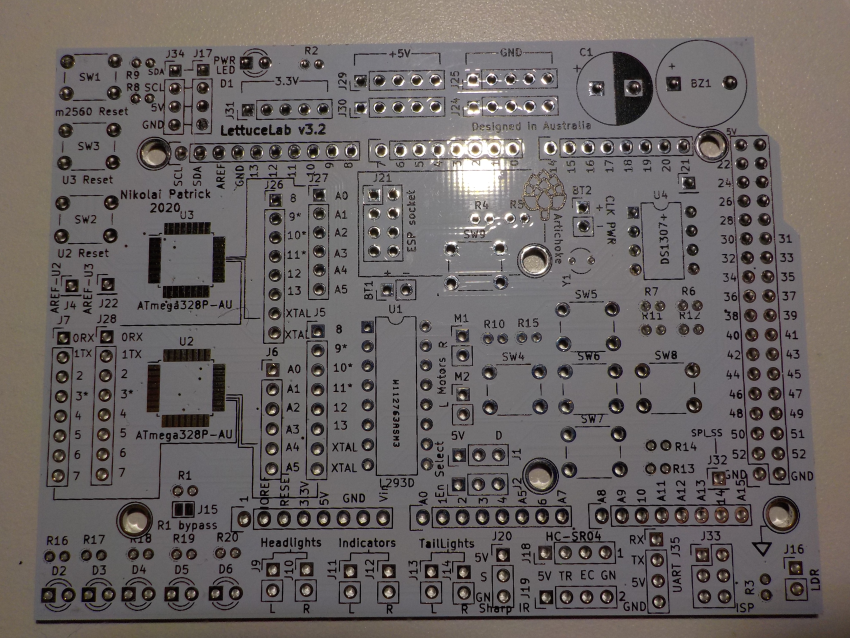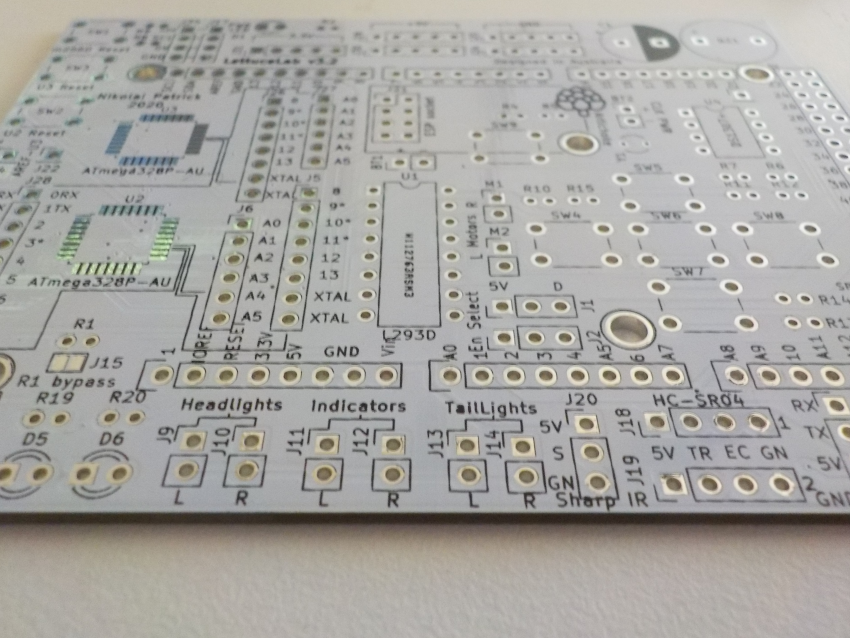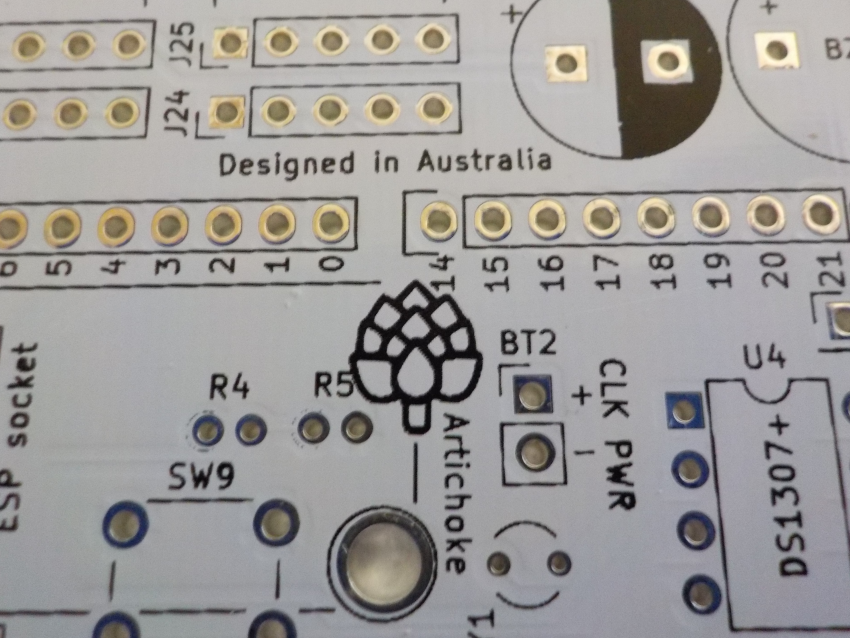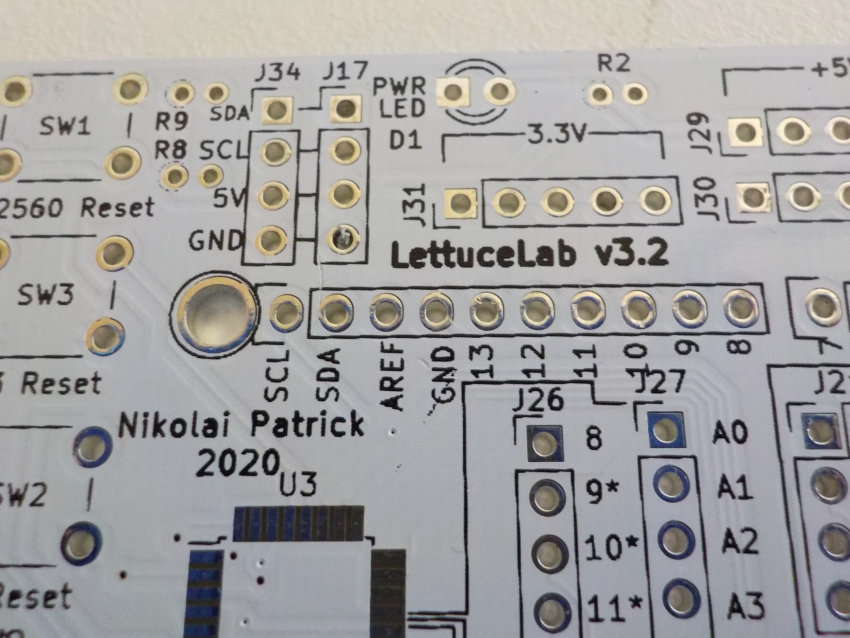 Looking at the PCBs
Quality:
The PCBs were made out of nice, strong material and I actually even measured the thickness with a pare of calipers and they measured 1.72mm.
Copper and drilling:

All holes were drilled to size and none were askew or out of alignment. The rings for the holes were coated with HASL and no blockages were found in any of the boards. Copper traces underneath the solder-mask were really... well... underneath the solder mask. It is hard to really tell how good they are but i saw no obvious mistakes.
Solder-mask and silkscreen:
All boards were covered in a professional looking shiny white solder-mask.
The silkscreen was very nice as well however it did somehow seem slightly thinner than the traditional white silkscreen. I also noticed that the rings around every resistor were not entirely there and came in little dots. My final observation was that the whole position of the silkscreen would shift slightly from board to board. This could be picked up around the mounting holes.

Ordering your own boards

A big thanks to PCBway for supporting me on this project! If you want to get cheap and good quality boards like this, head over to pcbway.com or click their logo below.

With real-time production tracking fast delivery, low prices, and amazing quality boards, I would highly recommend them.


I hope you are all well during this pandemic,
Nikolai.