similarily header pins near LED6 & LED7 are the Output data line to the LEDs. Hence we can connect the Segments as 
output of the 1st display will connect to input of the 2nd display & the output of the 2nd display will connect to input of the 3rd display and the chain forms on.

The project PCBs are Manufactured By PCBWay.com which is the sponsorer of this project. New user get $5 coupon on registering on their website PCBWay.com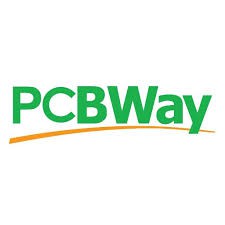 Pcbway is a largest professional pcb manufacturer based in china and is the site is use for my almost electronics project because of their insanely low prices i mean $5 for 10 prototype pcbs with 5 variants of soldermask with 24hours of buildtime and PCB+PCBA service under one roof with free shipping worldwide on using their extreely cheaper PCBA service with wristfull of time for 10 prototype PCBs . TRY their services now!!! Thanks Pcbway for their awesome support.
So let move towards the project. The project is yet to be build on a PCB since the pcbs are in delivery transit . The board design is made Rectangular circle in my favourite EDA software  i mean Easyeda.com ......... the board is designed is such a way that the edge corners of the PCB does not irritate the engineer while fixing in the 3D enclosure and working in it . The  PCB dimensions are tried to be made as compact as possible and such that the soldermask reaches every corner of the PCB. One disadvantage of the PCB is that i doesn't contain the holes for screwing it to the surface but i will make it through the next orders.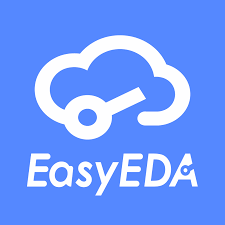 Understanding the PCB project is as simple as anyone can since the WS2812B RGB Leds make it easy for any engineer to work with it.  The data input from One Display passes to the next Display in the form of Output data which makes easy to control all the displays simultaneously with the same  output and we could change it through coding in Arduinoide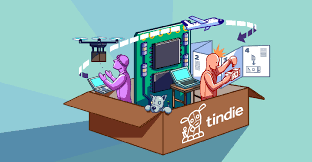 The project will be available on tindie in a month since it is a first PCB  experiment on the project tests and coding is to be done to get as much as output is possible. I would be using a nodemcu to test the board but you can use arduino or any of such board.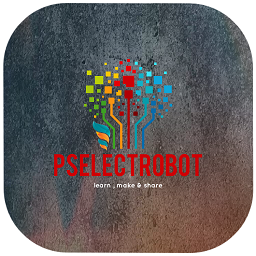 Thanks for your time towards this project hope you liked the project and are waiting for its youtube video. Like the project and  let me know some suggestions  , requests or queries through comment. i will reply the comment as early as possible.