But first, a video preview of the build in action! 
The face plate, chassis, and firmware are just about done.  Here's what that looks like:

Other misc. updates:
Shortly after taking these videos, I completely ruined the face plate. I tried to spray on a clear coat, and the orange paint below wrinkled up across the entire surface (picture below).  Does anyone know why this would happen?  I know that shiny acrylic is probably not the best surface for paint to grab on to, but it had been dry for weeks. I read somewhere that if you add a coat that's too thick, the top and bottom of the freshly applied paint will dry at very different speeds, introducing some pull on the surface below. I will go with that theory until someone offers an alternative. Fortunately, since I had most of the designs/materials ready to go, it only took about 2 hours to reproduce a new face plate.  I only had to wait 3 days for a new piece of white acrylic.  I actually took the opportunity to order a slightly more opaque sheet. It looks better in almost every way, though edges of the circles produced by the LEDs are a bit less defined. I'm admittedly kinda psyched that my decision to screw the chassis on to the back had a chance to pay off.  I was able to 3D print and glue a set of small sockets to the new face plate very quickly.  No big deal in the end.  (And, yes, I skipped a clear coat this time around)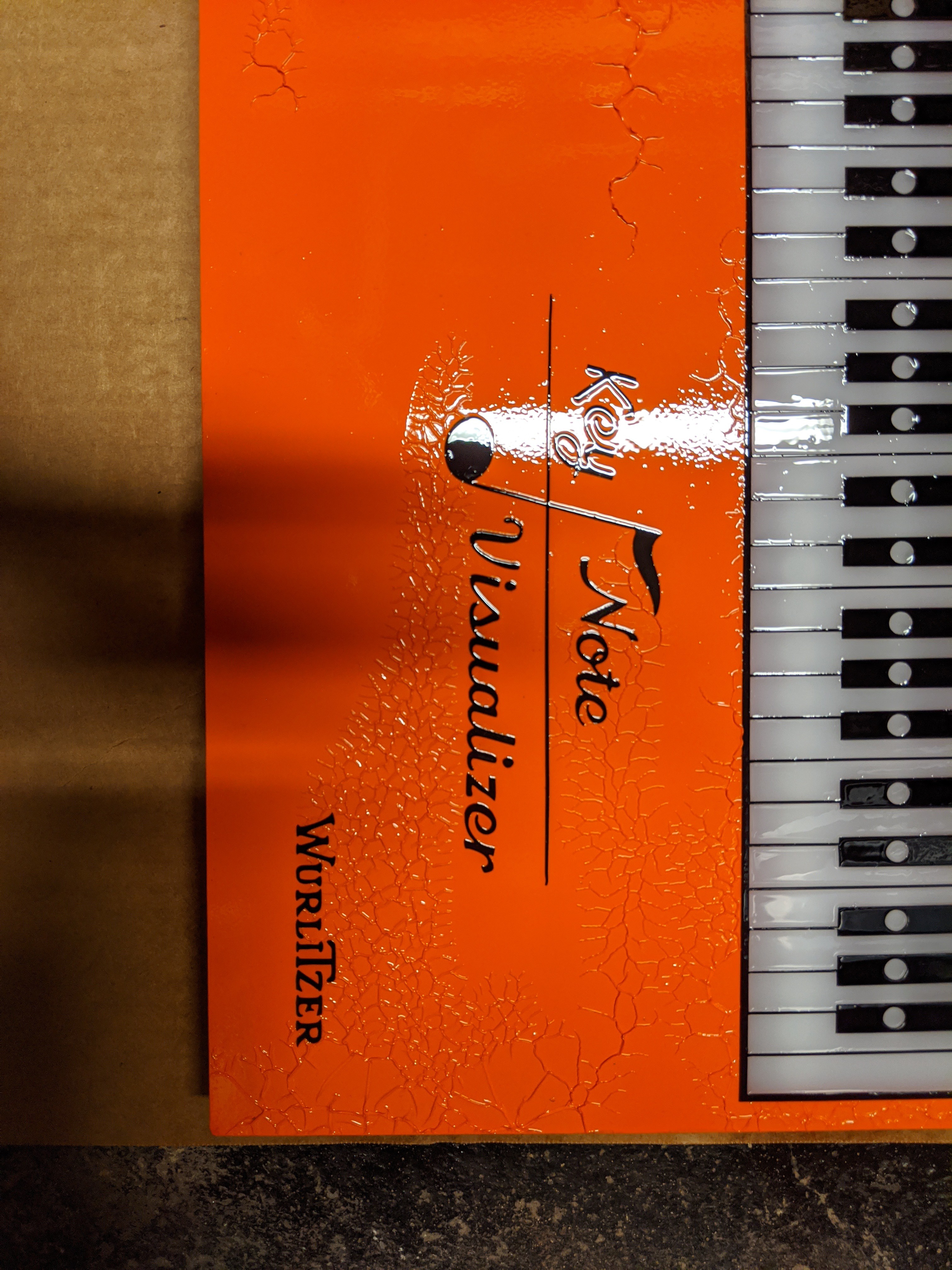 I decided that a wooden enclosure would best serve this build, and given the whole pandemic situation, I figured there was no better time than the present to learn how to build one myself. I've worked with wood before, but mostly in the context of helping my dad build larger structures like decks.  The detail/precision demanded by this project was a little intimidating.  I made it as easy on myself as possible; I purchased a Shaper Origin.  Don't worry, I'd been saving/planning to buy one anyways... just not for a few months.  I'll probably do a separate post about the enclosure after I convince myself that the design actually makes sense.  It sure looks pretty right now, but I'm still at a point where things could go horribly wrong.  At a high level:

Got some Walnut stock from Rockler: 1/2" thick X 5" wide.
Modeled the enclosure in OpenSCAD, and exported a projected 2D view of each side to cut on the Origin.
Made the cuts, including pockets for inlaid power switch/jack and slots so I could inset the face plate.
Added 2 coats of Minwax Tung Oil Finish.
Threw an old guitar amp handle on there for the vibes.
(All photos taken with the original face plate, and before finishing the wood)