We have been working hard to design a connector for the flow meter that can be made anywhere.

The Sensirion 3300-D flow meter communicates via I2C which is typically an on PCB communication protocol.  We are using it at the patient wye which is about 1 meter from the ventilator.  The likelihood of poor data quality was high, so we designed a solution using a Texas Instruments P82B715DR I2C bus extender on the main PCB as well as one on the flow meter PCB.  This bus extender allows us to go off the board to much further distances without sacrificing data quality.  The flow meter PCB is all SMD components.  It has spring pins to connect to the pads on the flow meter, and a molex microfit 3.0 connector on top to connect to the main PCB via and off the shelf cable.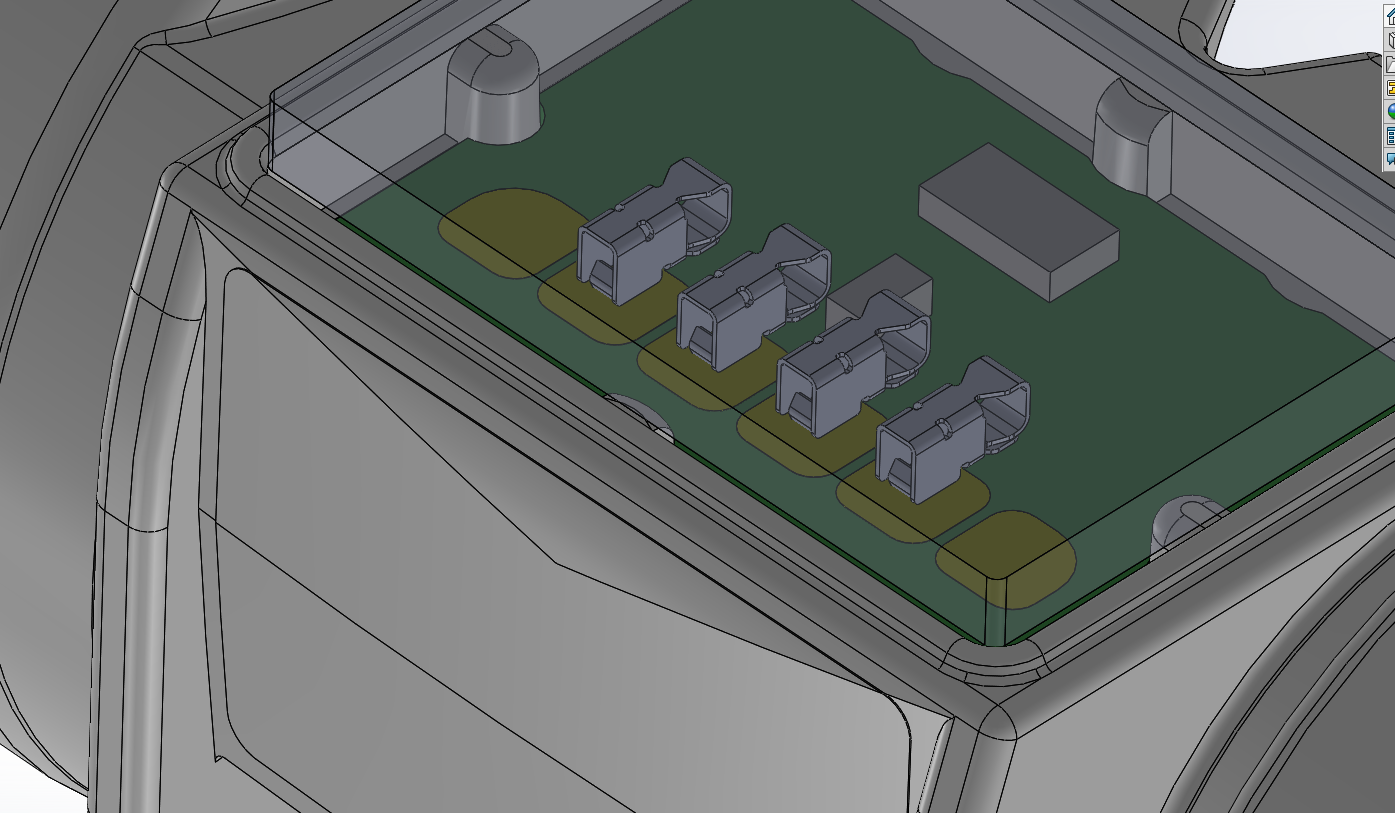 The PCB is held onto the flow meter by a 3D printed clip.  Here is a picture of the full assembly.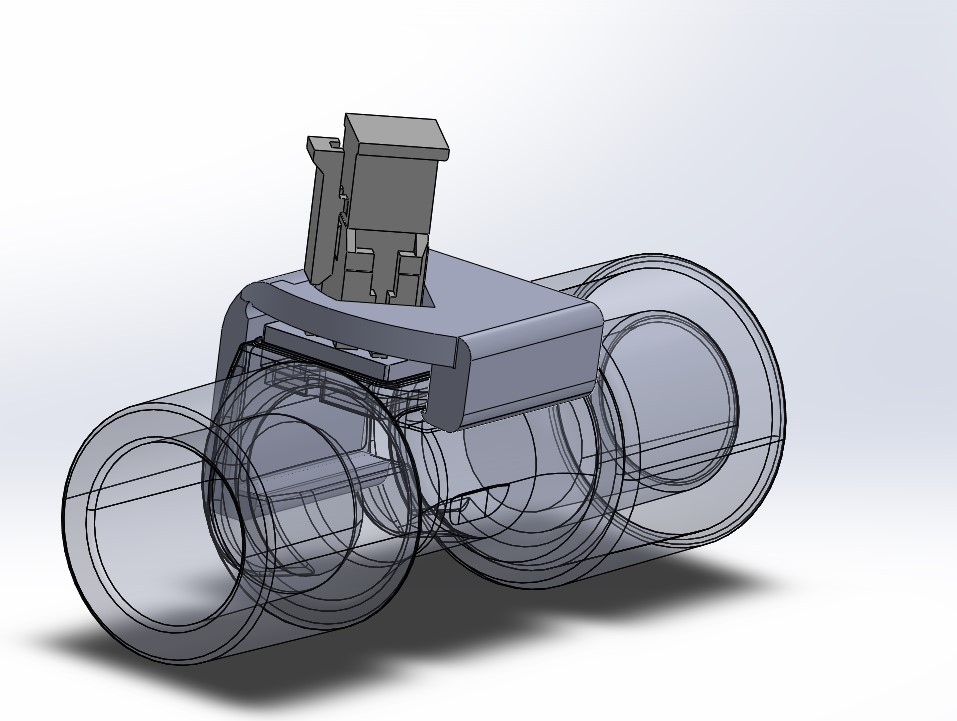 Here is a picture of a test print and the clip on the flow meter.