The sun came out, so we went to town today.  
Frame up the kick board
Install T-Nuts
Install sheets to frame
Drag into position
Install hinges
Lift into position
The treated wood is pretty wet and does not drill cleanly.  We used a counter-sink to try to clean the holes up, but didn't help much.  Still, it came out alright. Alex used "Pluto", a large size ball peen hammer that belonged to my grandfather.  I think it was a little too heavy, as some of our nuts didn't drive in straight.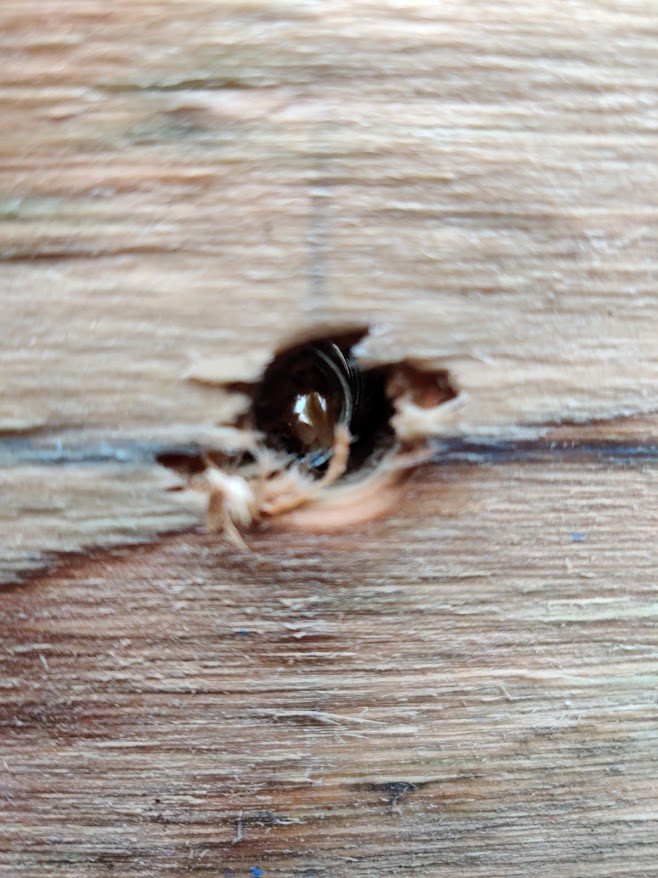 No biggie.  We can come back and fix them later.
Now is a very good time to be sure that your frame is straight.  Measure cross corner to corner in both directions to be sure that you are square before screwing down your boards.  Remember that you identified which alignment was which, so you don't end up with some wonky hole pattern.   Your work to be sure that your joists don't interfere with your t-nuts can be seen when you flip the wall over.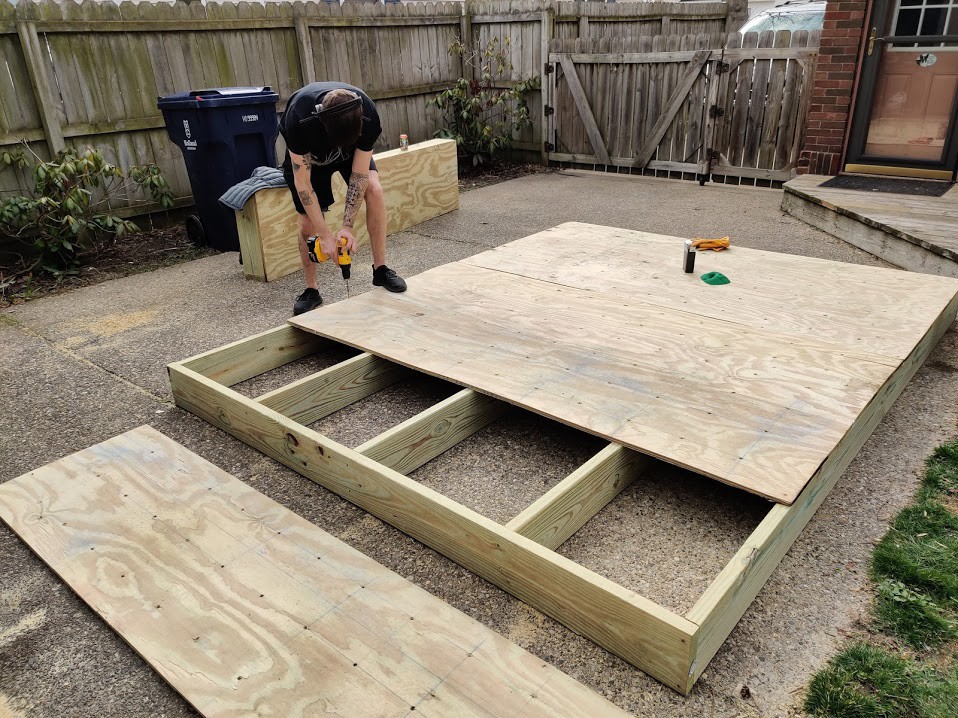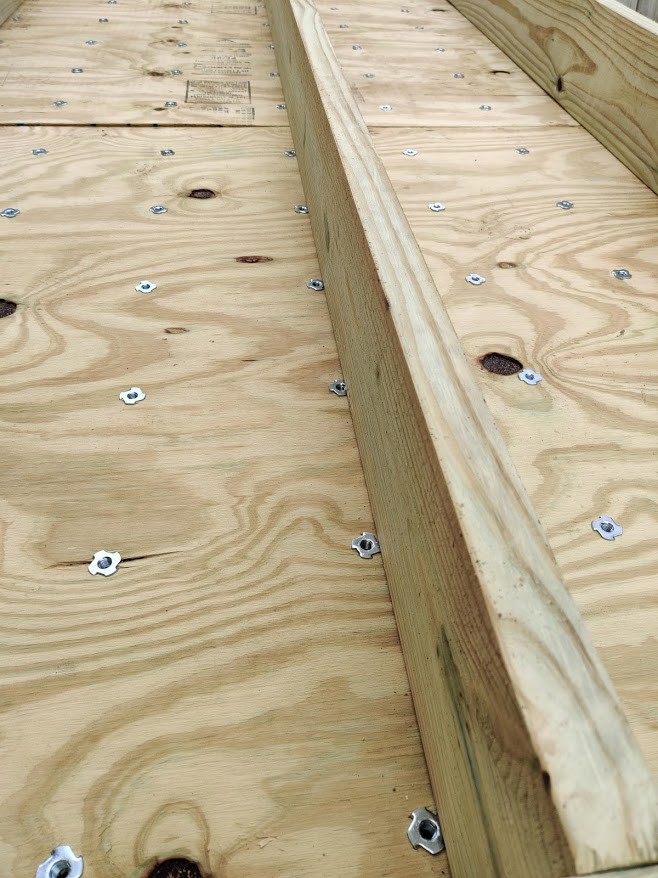 Now the moment of truth.  We have to move this beast.  We've been worried about exactly how heavy it will be once we get things together.  Sure enough - IT'S HEAVY.  Alex and I managed to slide it into position and prop it up to attach the wall to the kicker with 5 hinges.
Ok, we've added the eyebolts for the bottom straps, and the side lean-to boards.  Ready for the big lift!  Liz and Maggie joined us for the final lift.  OOF!  Yes, we have a wall.  We discovered a couple problems here.  Our original calculation on the side supports was wrong, and we had to move them on the fly.  Second, we're not so sure about the straps.  Between the weight and the fact that they will be outdoors in the elements, we're not totally comfortable with them.  We'll think about that.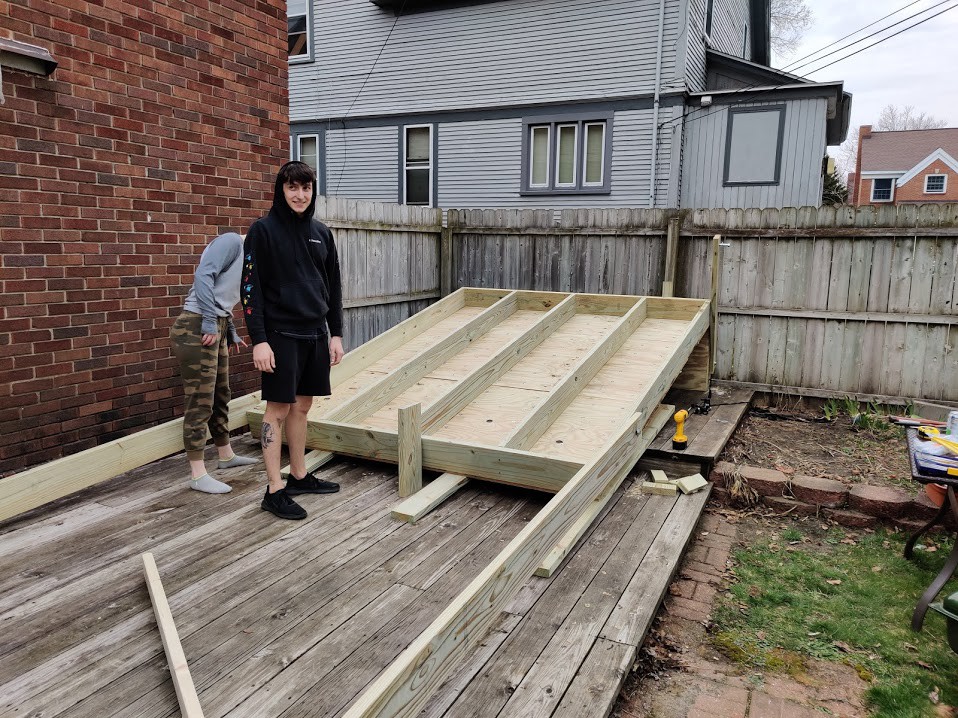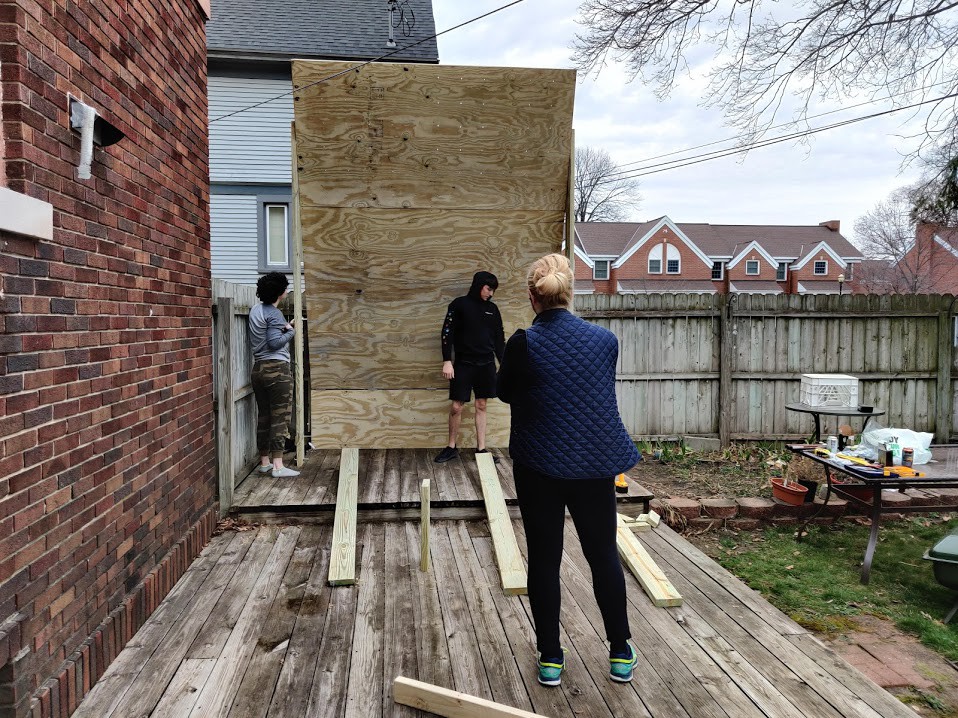 An adjustment to the sidewalls, and things are better.