My mother in law is an upholsterer, and helped us with some large crash pads.  There is a 6x8 area that should be covered, and extra care should be given to the bottom lean-to boards.  We used high-density 6" foam cut into manageable sections and upholstered in vinyl.  I think there's a lot of options for crash pads, but you need to remember that you will need to slog them in and out of the dry storage area.  Mattresses would work, but are pretty cumbersome.  Anyone have a line on cheap futons?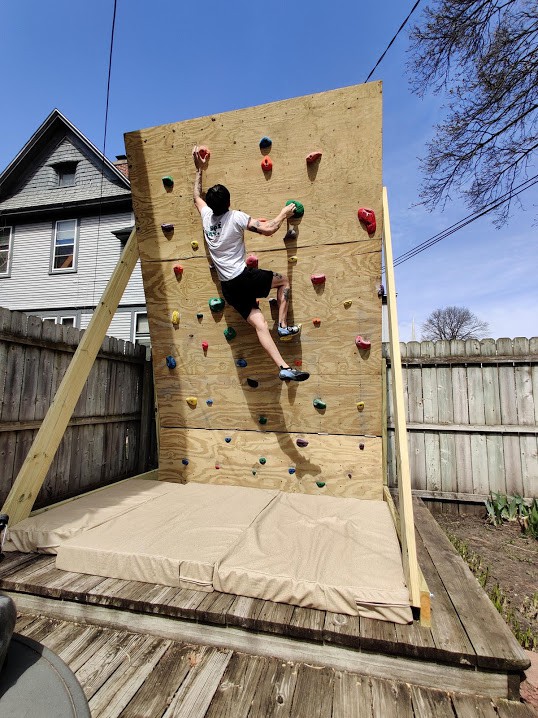 We purchased a two Metolius hold packs from Amazon and have been very happy with them. But, as you can see, this "Splat Wall" has plenty more room for more.  Element Climbing makes some great holds, and has a bulk loose holds discount that can save you some bucks.  You get what you get, but, for a splat wall, well, that's pretty good.  We just added a few, and waiting on more bolts to add more.  I think we were lucky with Element - Our "grab bag" was all matchy-matchy.  We feel very fortunate as color-matched holds allows us to build a route without other route markers.  Very cool.  Remember not to expect too much when ordering bulk. You don't get to pick your holds and you get what you get. But, if you are just looking for quantity, buying bulk holds is a great way to fill your wall.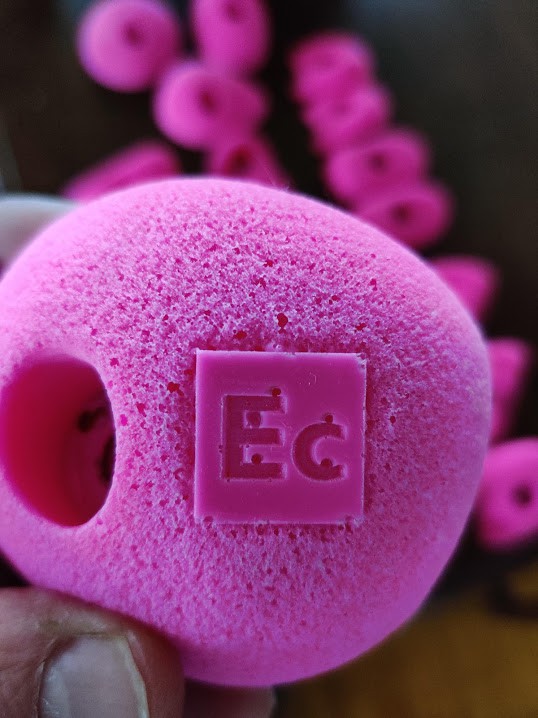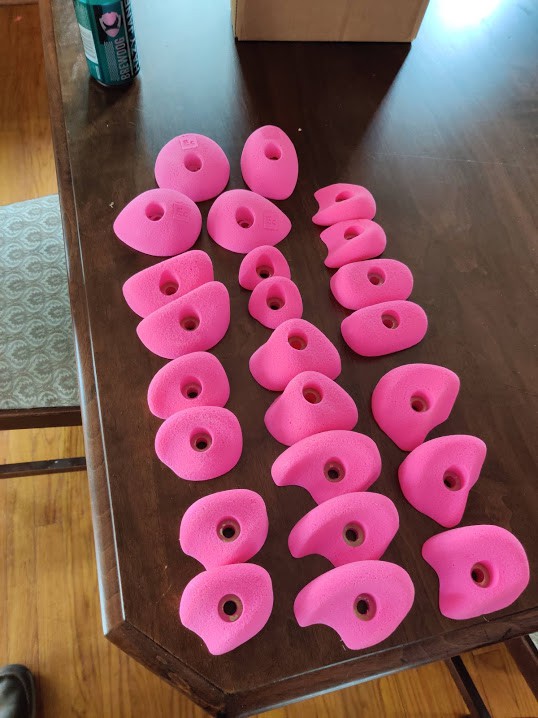 Element Climbing was great to order from.  They were very responsive, and we were very impressed with their build quality.  From captured washers to nice variety and texture - We highly recommend Element holds.
Don't forget the bolts and/or screws you will need to mount your holds.  It sucks, especially in a pandemic, having to wait for bolts!
The weather has not been cooperating with us here in Michigan.  Snow today, and a freeze advisory tonight.  Guess we'll wait a few more days to climb on.