By whygee on Monday 13 February 2012, 17:19 - JavaScript
---
The YASEP is progressing toward the 2012 revision, with great features and hopefully a first micro-YASEP soon. This burst of productivity has no secret : I just NEED a YASEP as soon as possible for another project. At this moment, I'm working on the assembly environment, a quick development that reuses some code from
listed
(the LISTing Editor created and stopped in 2009).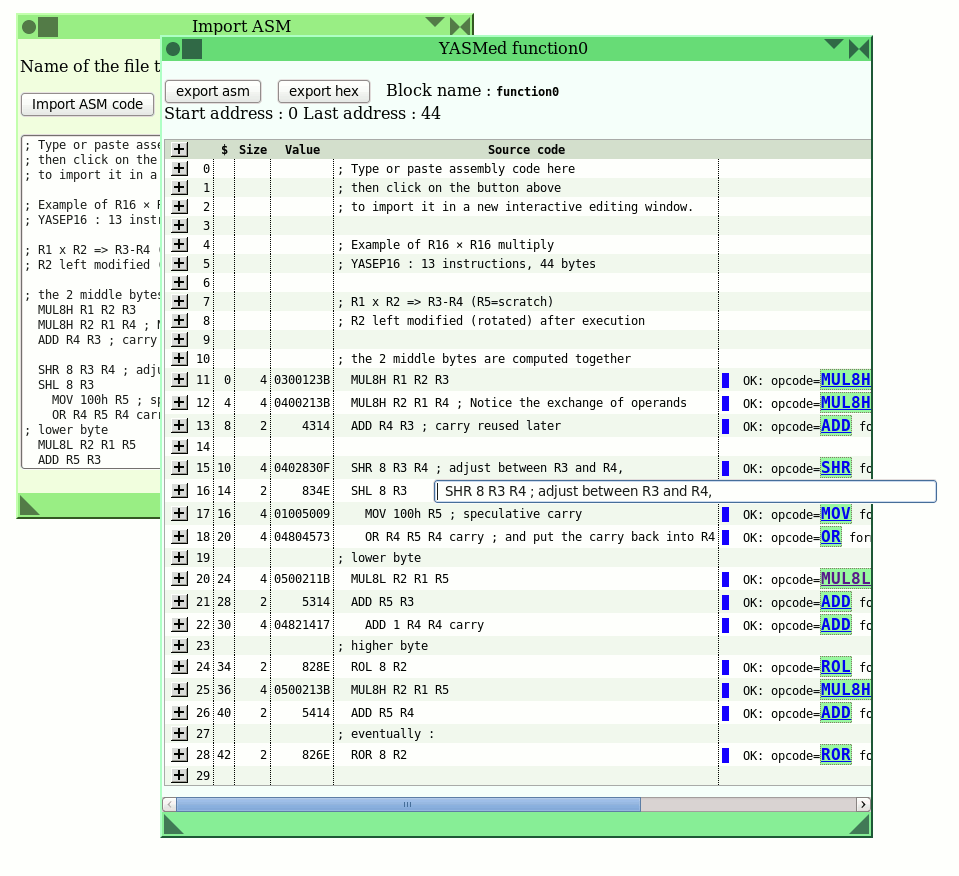 So far it can already import and assemble source code from a textarea, not bad for a whole day of coding... I've also been surprised by what I could do in one day for the VHDL code ! This new interface is also able to edit the imported data and export the assembled listing, but I want it to move lines from one editor window to another, and much more... I'll even reuse the recycle bin, just like I did for listed ! But I changed the name to YASMed. Don't ask me why...
Hopefully, a new release should be online on the "prototype area" in a few weeks.
---
20200409:
I really love this editor... I still wonder why I renamed it to YASMed because it is not tied to YASM.