In Log #11 I created a low cost child mobility device using my adapted hoverboard, a child car-seat and a pile of PVC.  In this log I'll show the second generation version of this concept.
The original PVC design worked, but it was hardly robust.  The hoverboard was attached to the seat and the PVC via luggage straps which were not particularly effective.  In addition, having the single caster wheel at the rear of the vehicle made it longer, and prone to tip forward when stopping.
I decided to redesign the PVC frame using larger PVC, and incorporate a much more rugged attachment for the car seat.
Since I planned to try this version out with some young volunteers, I wanted to improve the aesthetic, so I used 3/4" furniture grade PVC from www.FormUFit.com .  I love their PVC because it's available in cool colors, had lots of different fittings and all the edges are beveled for a smooth person-friendly finish.
Here you can see the basic PVC frame attached to the Hoverboard using the 1/4" bolts and top-plate.  The black triangle is the base of the Car Seat that would normally fit in the crease between the base and back of the automobile back seat.
The seat was attached to the frame by punching holes in the back of the base and fitting it over two lengths of PVC as shown below.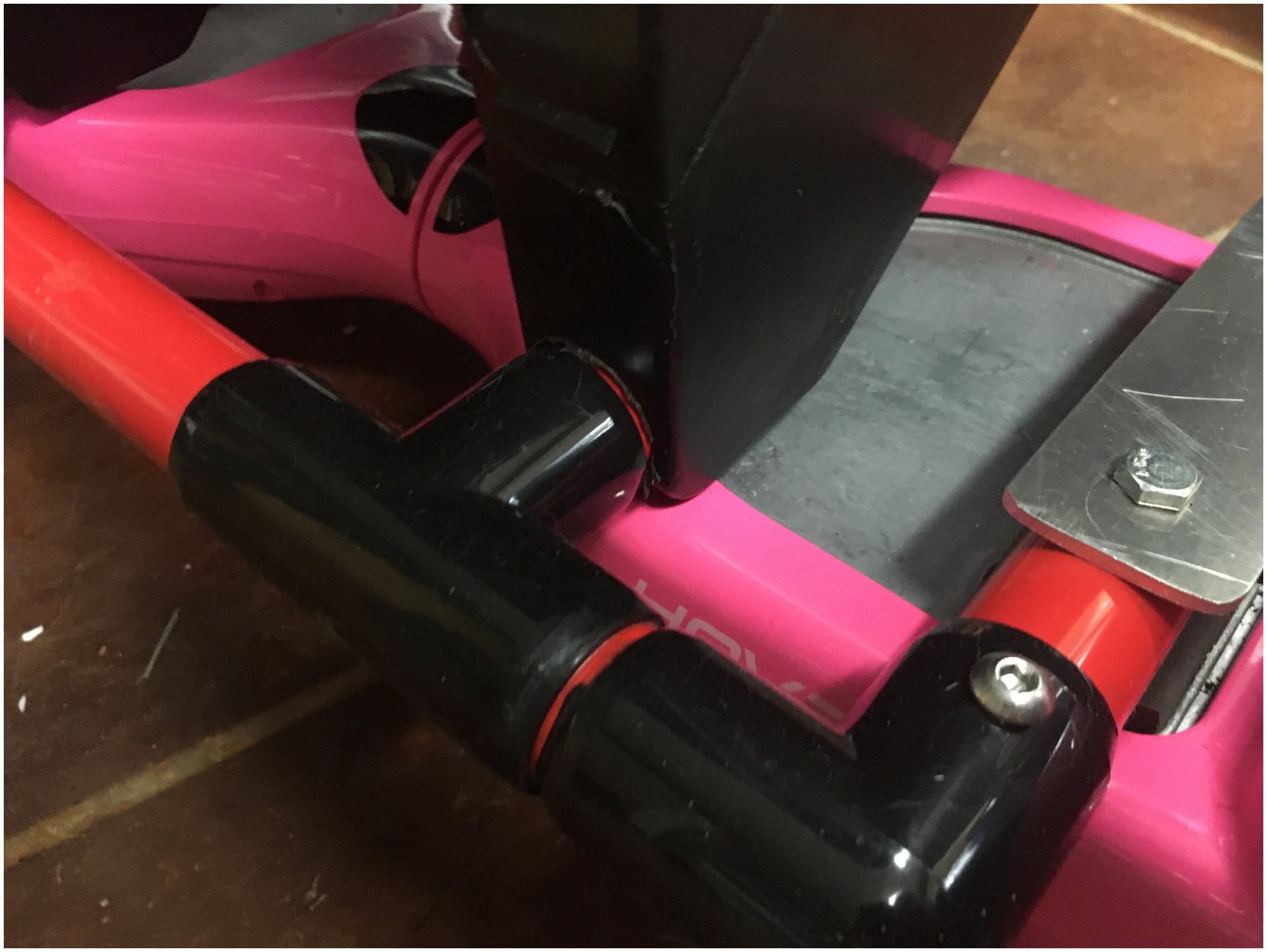 The front of the seat is anchored to two short uprights using metal screws.  It's not going anywhere !!!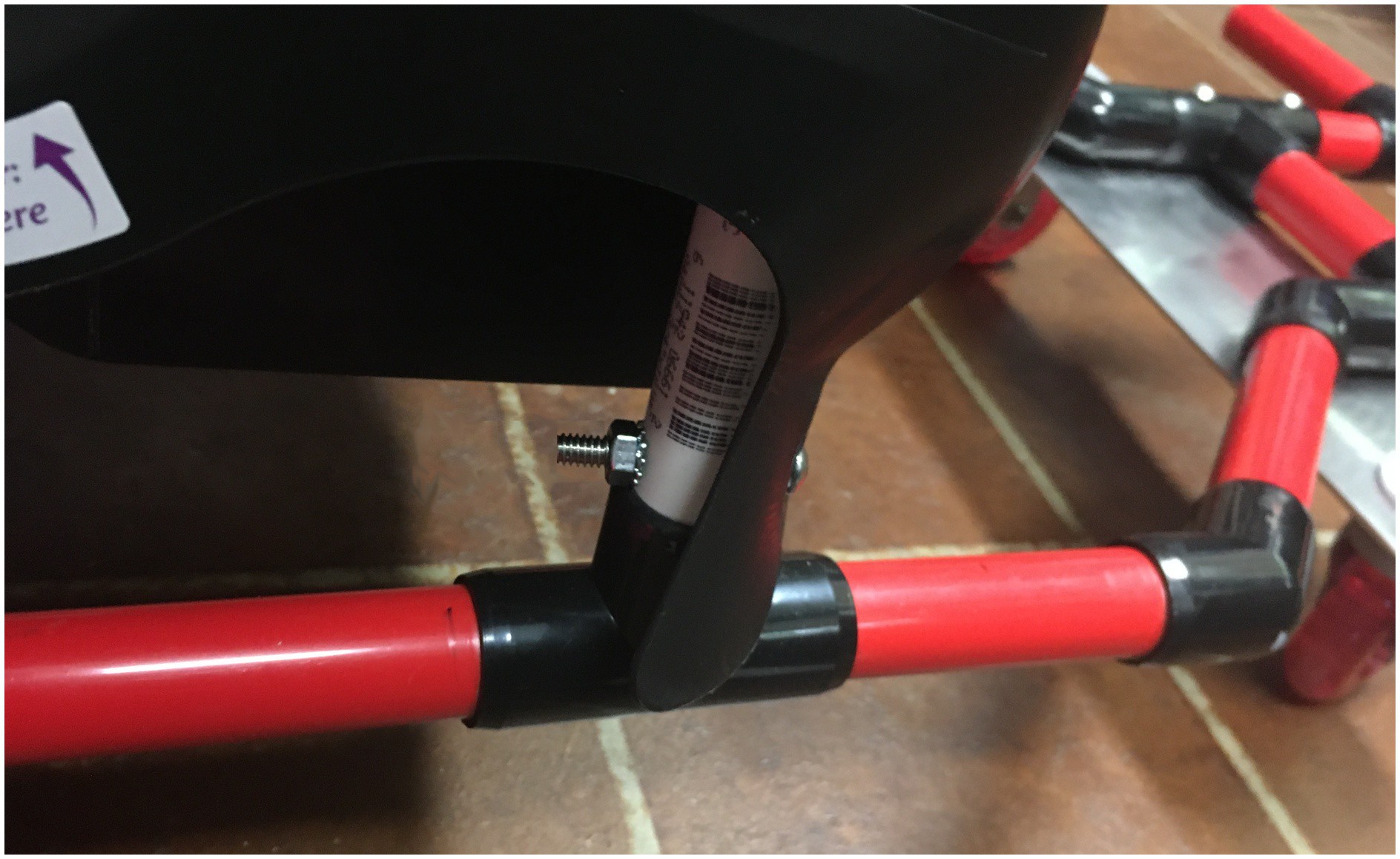 Since the seat is located above and in front of the hoverboard, the casters needed to be placed at the front of the device.  Two skateboard style casters were added to an aluminum plate which was bolted to the frame.  A pair of foot pegs were also added for comfort.  The final version is shown below.

My final challenge is to use the "Cup Holder" mounts to allow me to adapt the chair to a range of different joystick types.  These could be traditional joysticks, or something made from large buttons for a small child.
To test this mobile device, I used my wireless BluJoy circuit and hacked an old game controller for the housing (see later log).  I rans some tests with a range of increasing control speeds from snail-pace to something akin to Elon Musk's Ludacris-Mode (not shown in video :).