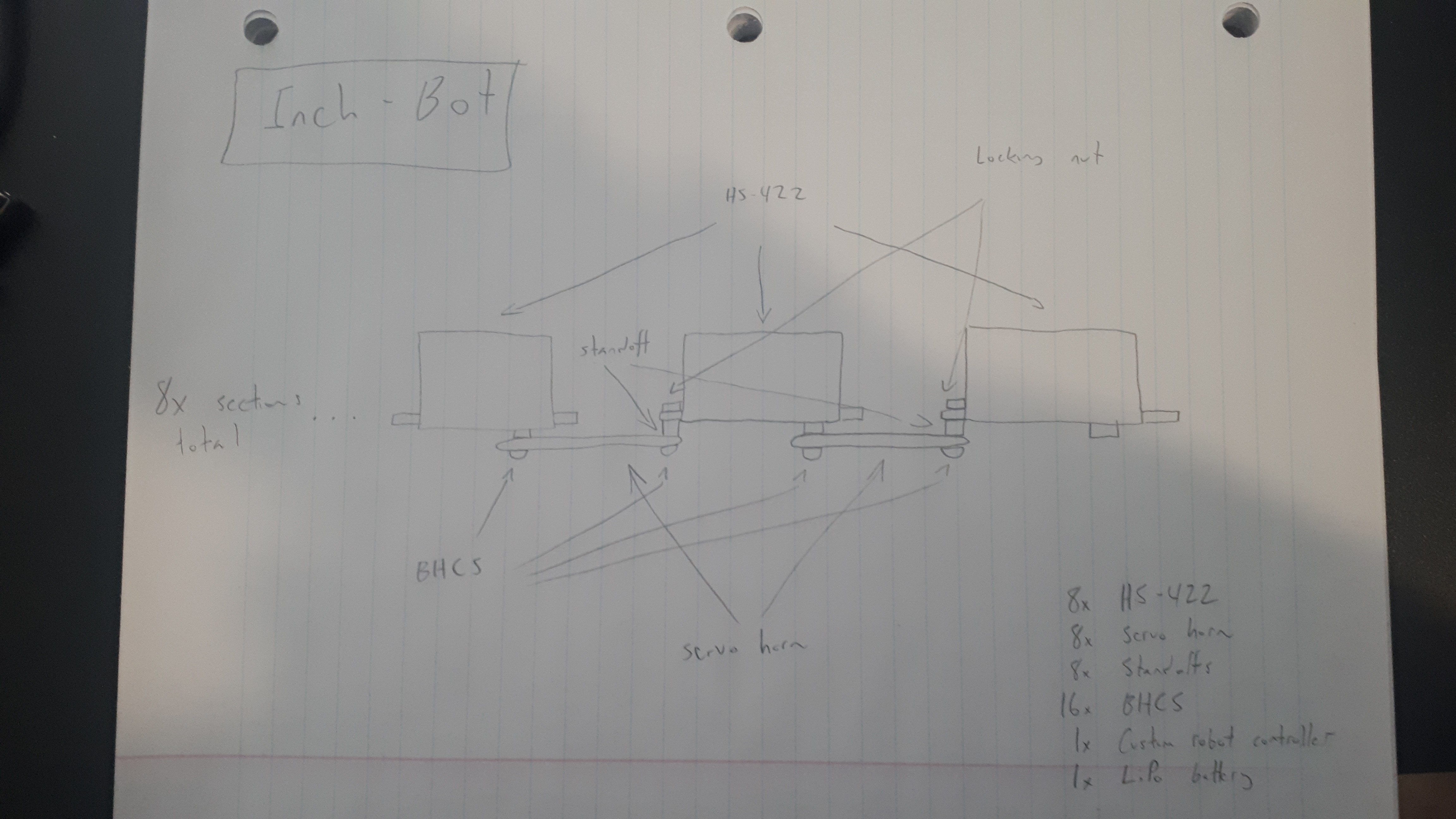 I'm aiming to keep this as simple as possible. I don't want to use any fancy brackets or hardware. Just servo horns and some basic nuts + bolts. 
I have a custom Arduino based controller from a previous project that I'm going to use for software. I plan on taking a lot of the code from the previous project as well.
Battery wise I don't need it to run for more than 30 mins so hopefully I'll be able to keep it pretty small. I don't have an exact capacity in mind yet.
The plan is for the robot to be 8 servos long or about 50 cm. The movements will be really cool :)