The first three six who respond in the comments below will receive MI/O (including wristband, packaging and shipment) free of charge. The only condition is to write a small review here on hackaday.io. Of course it would be even cooler if you used MI/O in one of your projects.
Update June 24, 2020: Will get the beta testing samples next week. After I have tested them, I will collect the addresses and send the samples.

Update July 6, 2020: Beta testing samples ready for shipment...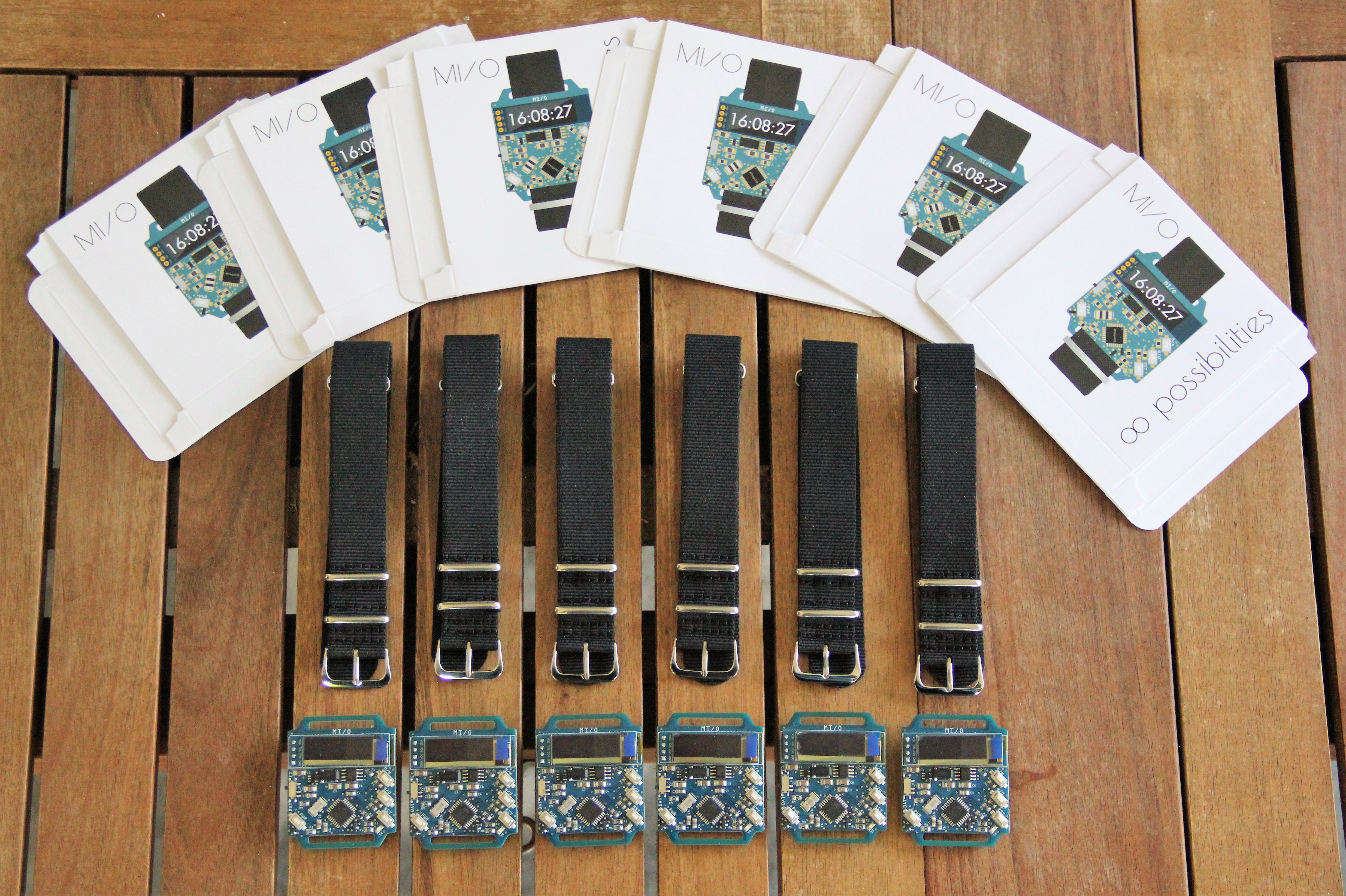 MI/O is manufactured at makerfabs, an Open Hardware, Arduino, Raspberry Pi, mbed, BeagleBone, IoT, Smart Home, etc, Related Products & Services Vendor for Makers and new Startups. They are very cooperative, communicative, take also care of smaller orders, work very clean and fast. A big thank you to the team.