This is the final release of the monitor for Scrumpel 7d. This replace the previous version. The Intel-hex file can be loaded into your Eprom programmer to program the 27C256.

The monitor supports LCD, RTC DS3234 and Grant Searle CP/M boot.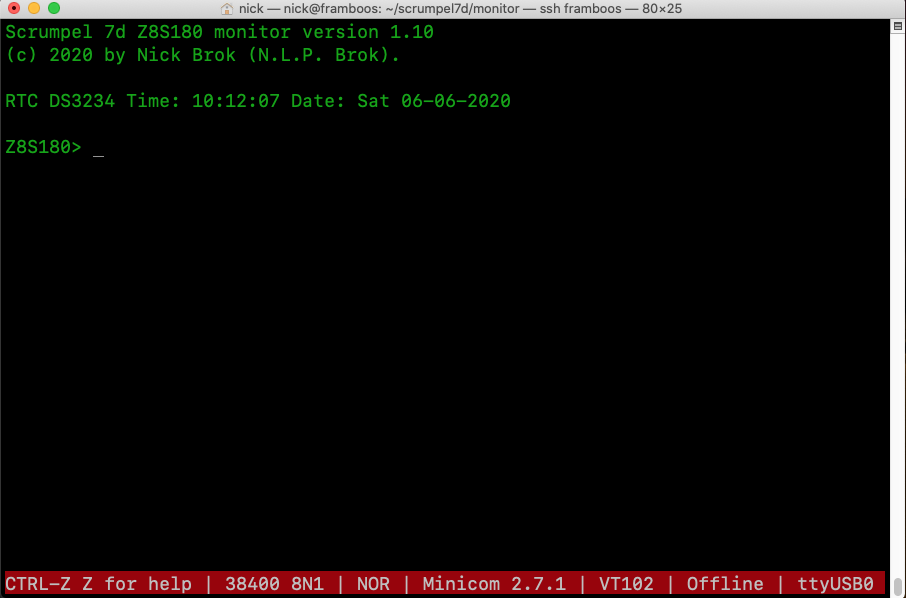 To show the available commands press ? and a help screen is shown.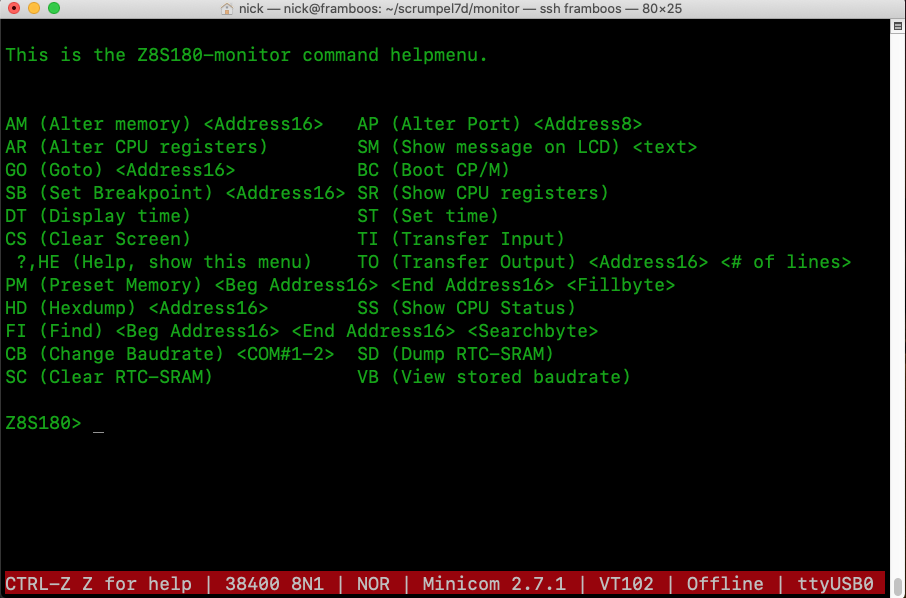 Some information of the CPU