You can now use much cheaper SH1106/SSD1306 display! Just select the display type you use at the beginning of the arduino sketch.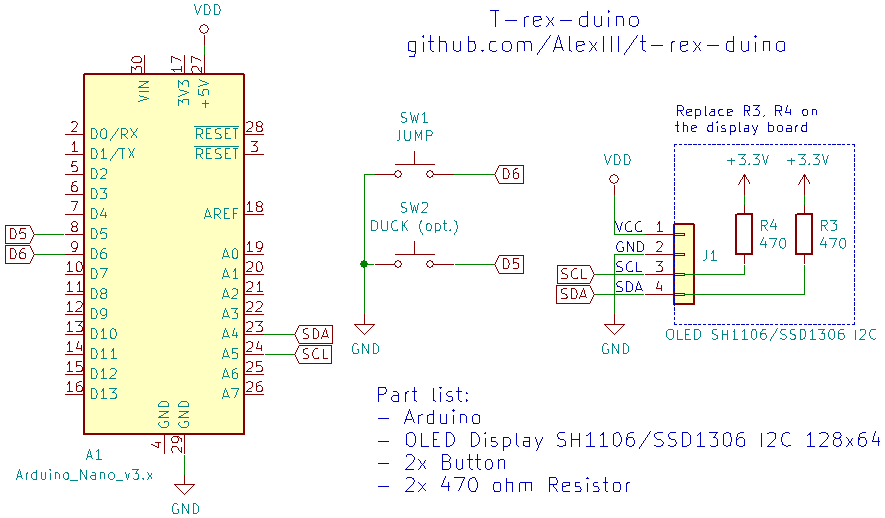 There are a few caveats, though:
1. In order to use SH1106/SSD1306 you will need to add two 470 ohm resistors to the display board.

You can add these resistors right on top of 10k resistors that already present (or replace them).