Version 2 PCBs
Unfortunately I have been sitting on this project for a little bit and failed to update things here. I did go ahead and order the new version 2 PCBs back in August and they arrived sometime near the end of August.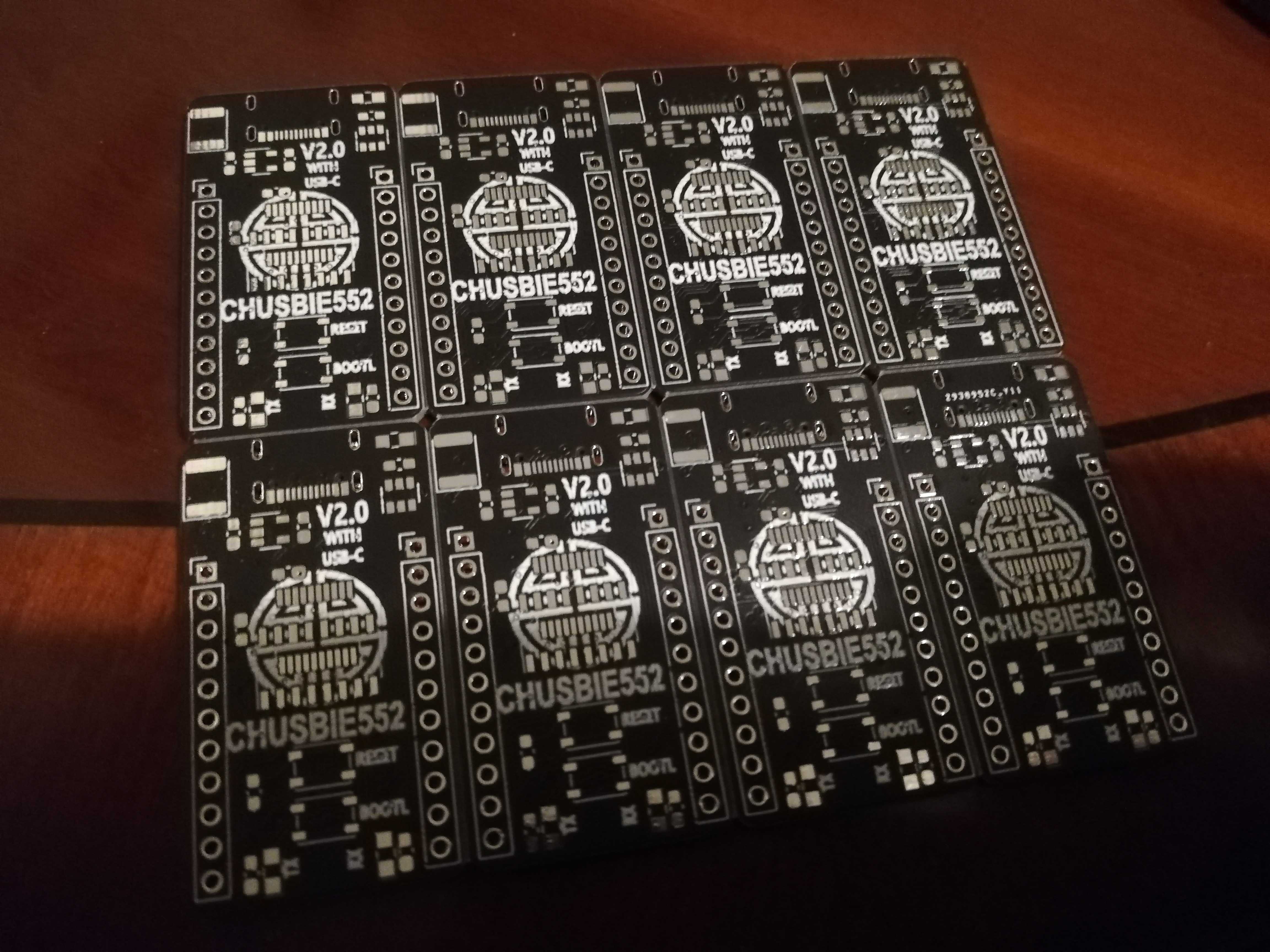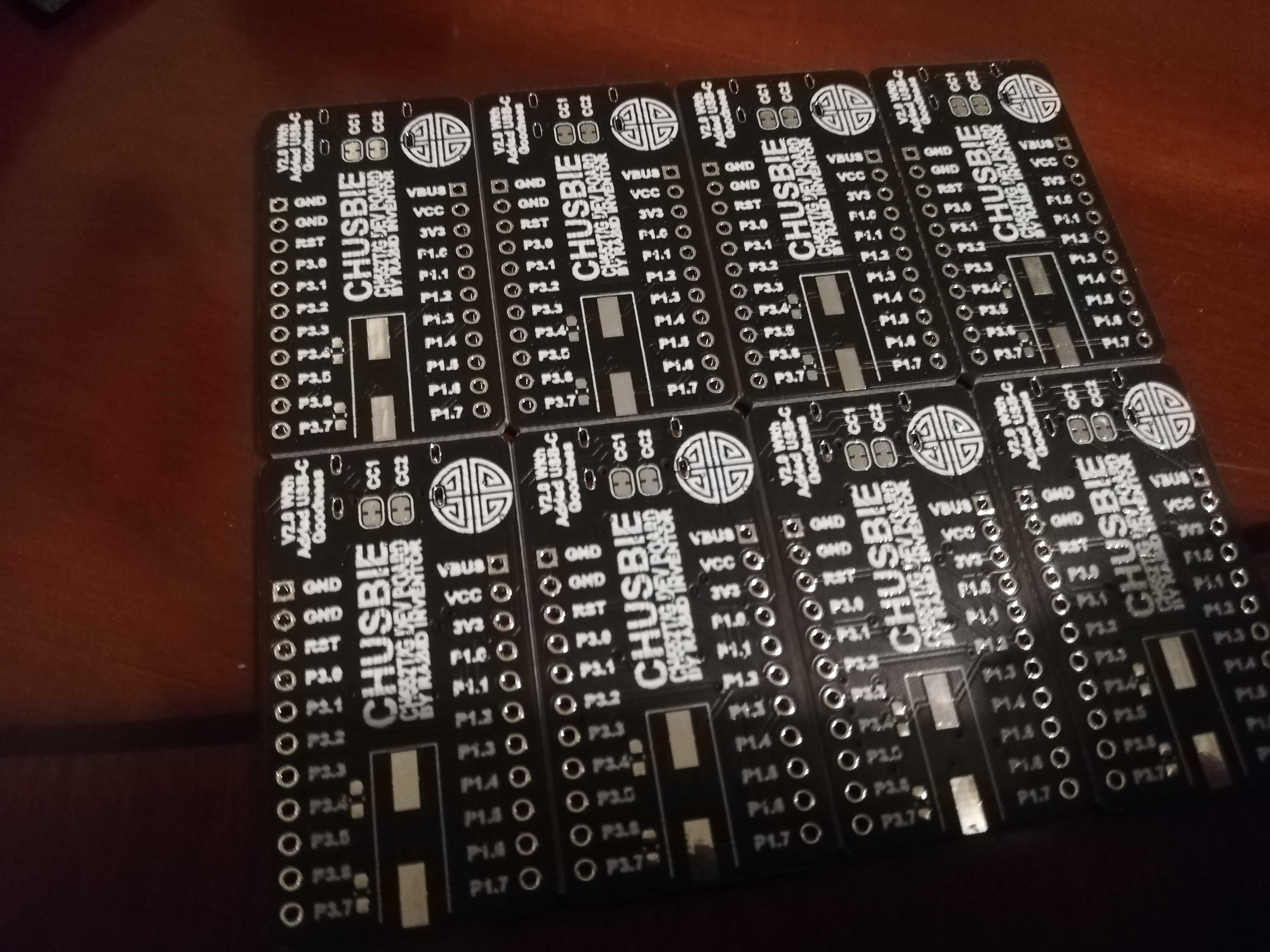 I love the way these PCBs look the silk could be a little cleaner but they feel like a finished product. As you can see I went for panels again I wanted to have boards that i could populate just in case everything turns out to be good. 
I ended up sitting on these for quite a while 3 months buy the looks of thing as cash and time constraints also the usual thing of getting distracted by something else.
Eventually I got around to hand assembling one of them with the CH552T chip as i want to make doubly sure that all the IO signals are connected as expected. 
Initial Testing 
I went through hand soldering the components.  AAAARRRGGGHHHHHH, it took at least 2 attempts to get the USB-C socket soldered correctly i made a total mess first attempt.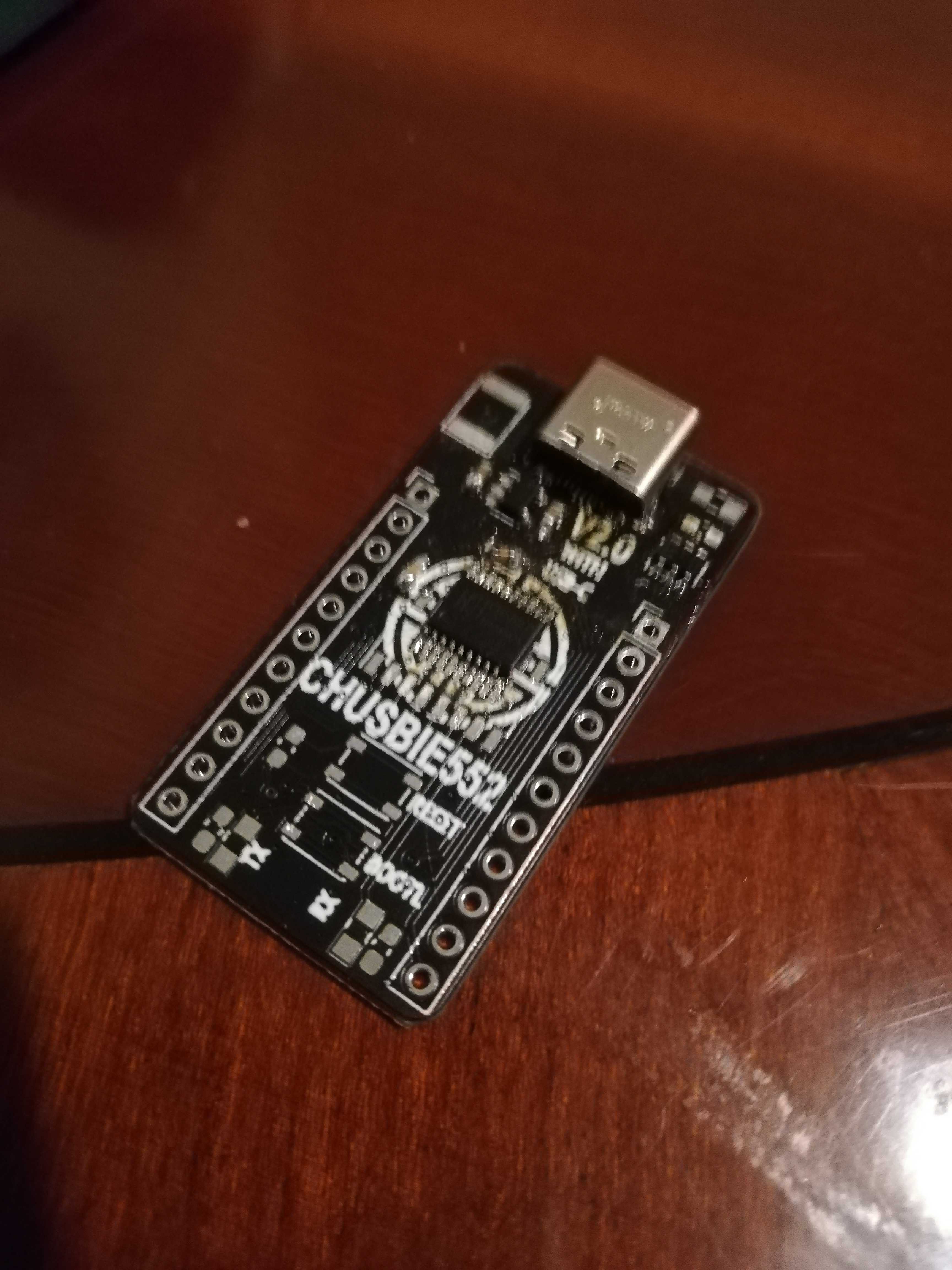 Its messy but managed to get enough on the board to perform some initial tests.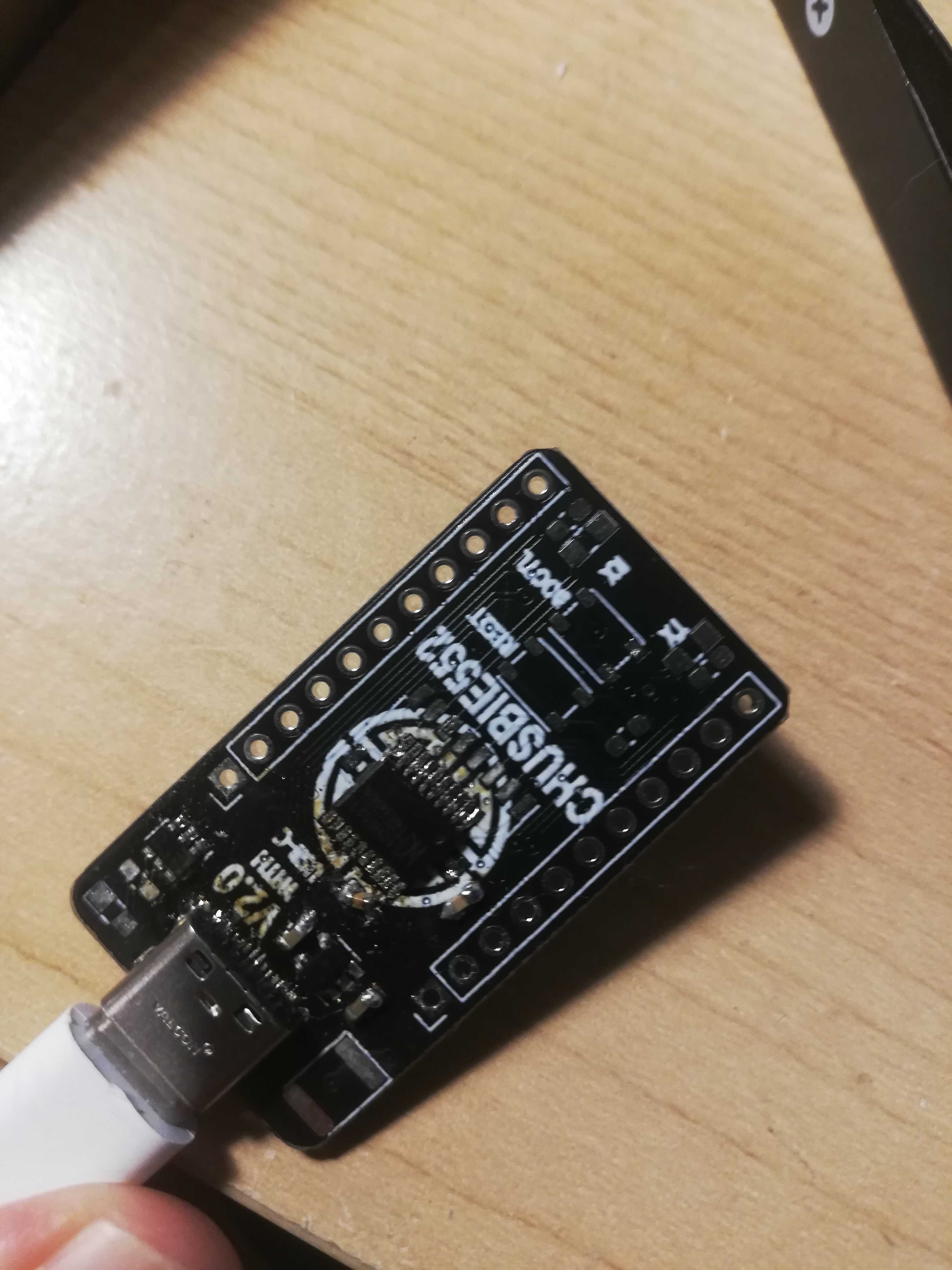 The 3V3 regulator runs nicely and the VBUS reverse protection works well. I couldn't put in the reverse protection diode that i had ordered as the landing was too small for that one so if everything else is well I will look at specing a new part to fit the landing.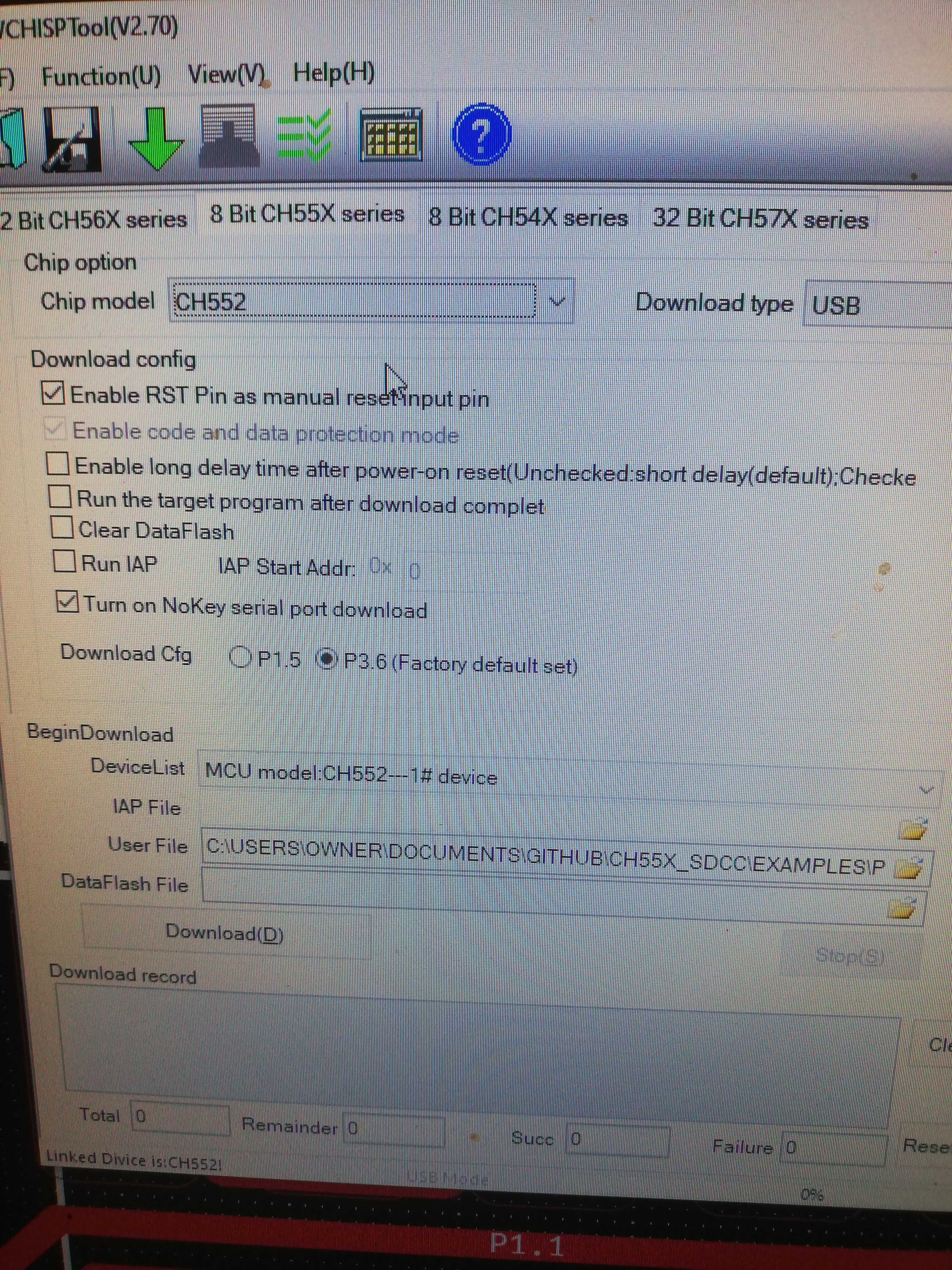 The great news is that the USB is working and the Bootloader shows up in the WCHISP software which gives me a lot of hope for this. I Was also able to upload a bin file so fingers crossed its all good. 
What Next....
Well after this initial run up it's time to have a stencil made and to produce the first production test units. One of each MCU variant. Then it will be production units for the Tindie store.