Finished creating the platform for the singing bowl and it didn't go so well. 
Good news is the components fit very nicely, and I have time for improvements! I bought a 3D printer just for this project too. The Creality Ender Pro V2. Seems to work well, for the cost it is hard to beat. 
I designed the platform using Fusion 360. It is my first time using it and I am amazed how powerful it is. Actually, I'm amazed at all of Autodesk software, they have some geniuses working there for sure. 
So here are the list of problems:
1. Platform is too high and unstable
2. Stepper motor is too slow at 12RPM, needs to be closer to 30 RPM to get the bowl to sing. 
3. Servo platform needs better support. 
Check out the photos of rev 0.1. It is a work in progress...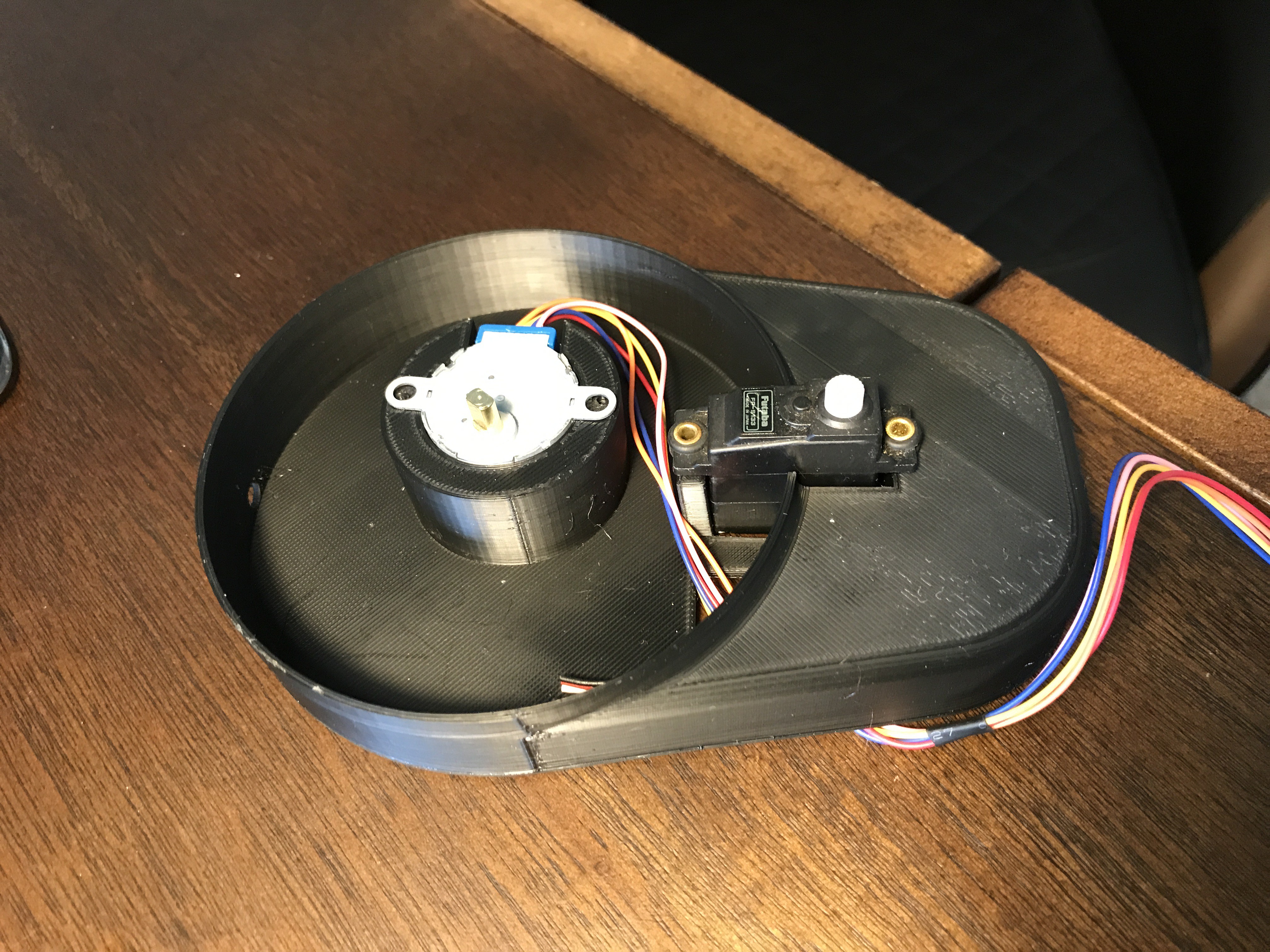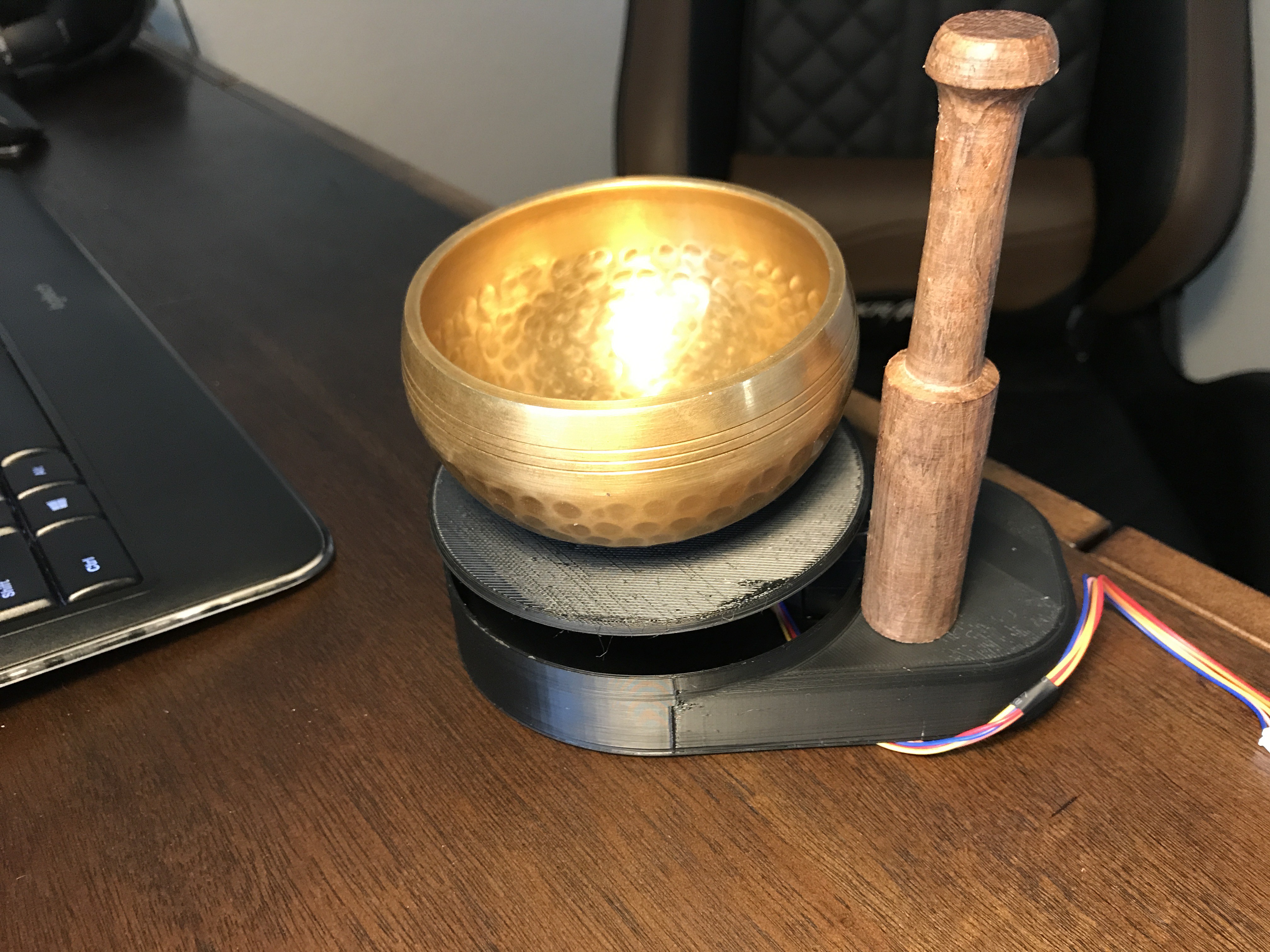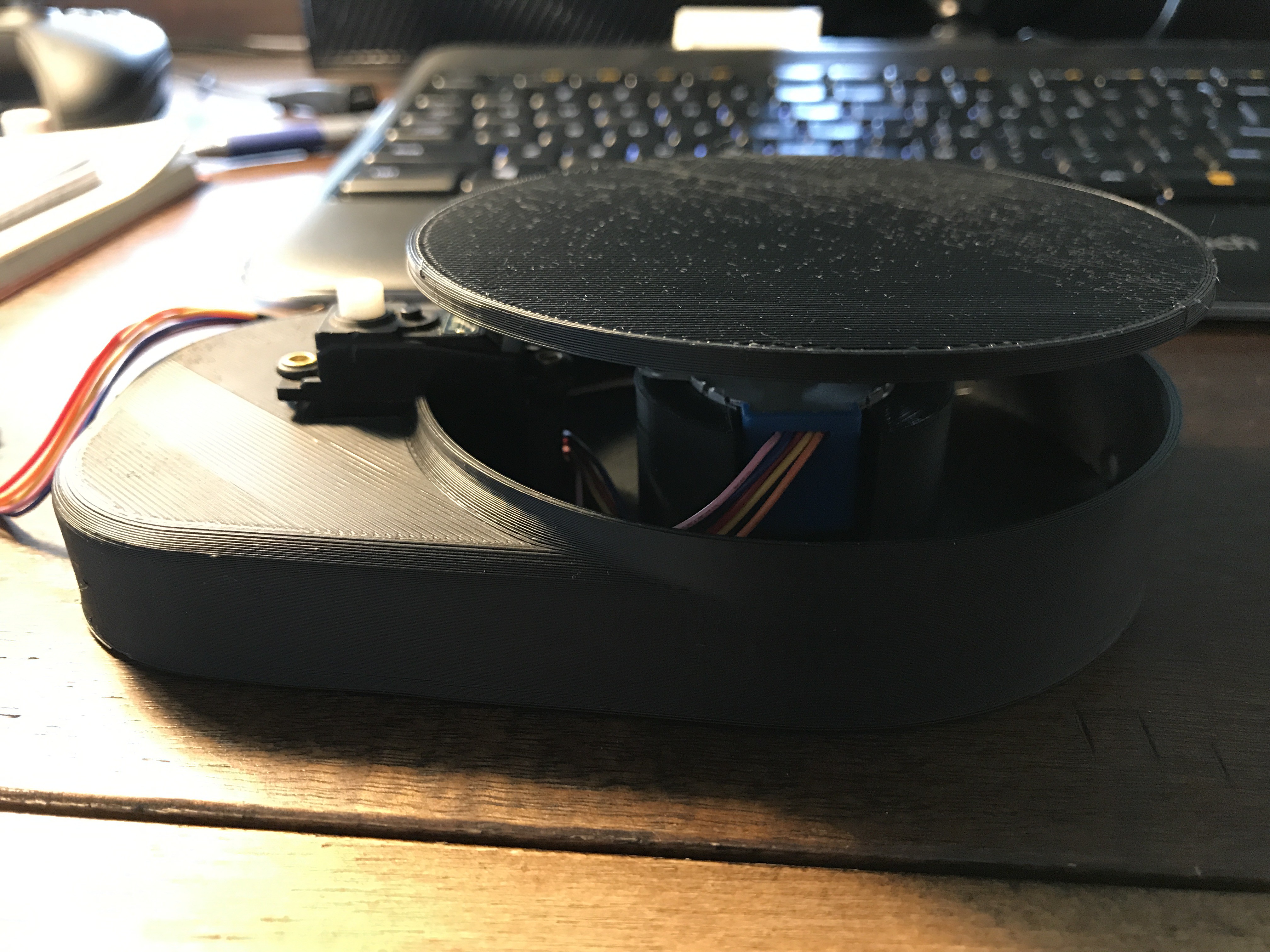 So Rev 0.1 has failed but I learned from it, on to Rev 0.2!!!