I modified the design in Fusion 360 again and printed it out in 1 piece. It took almost 26 hours to print! That is crazy to me. But the end result is a much sturdier platform. I think it looks better too.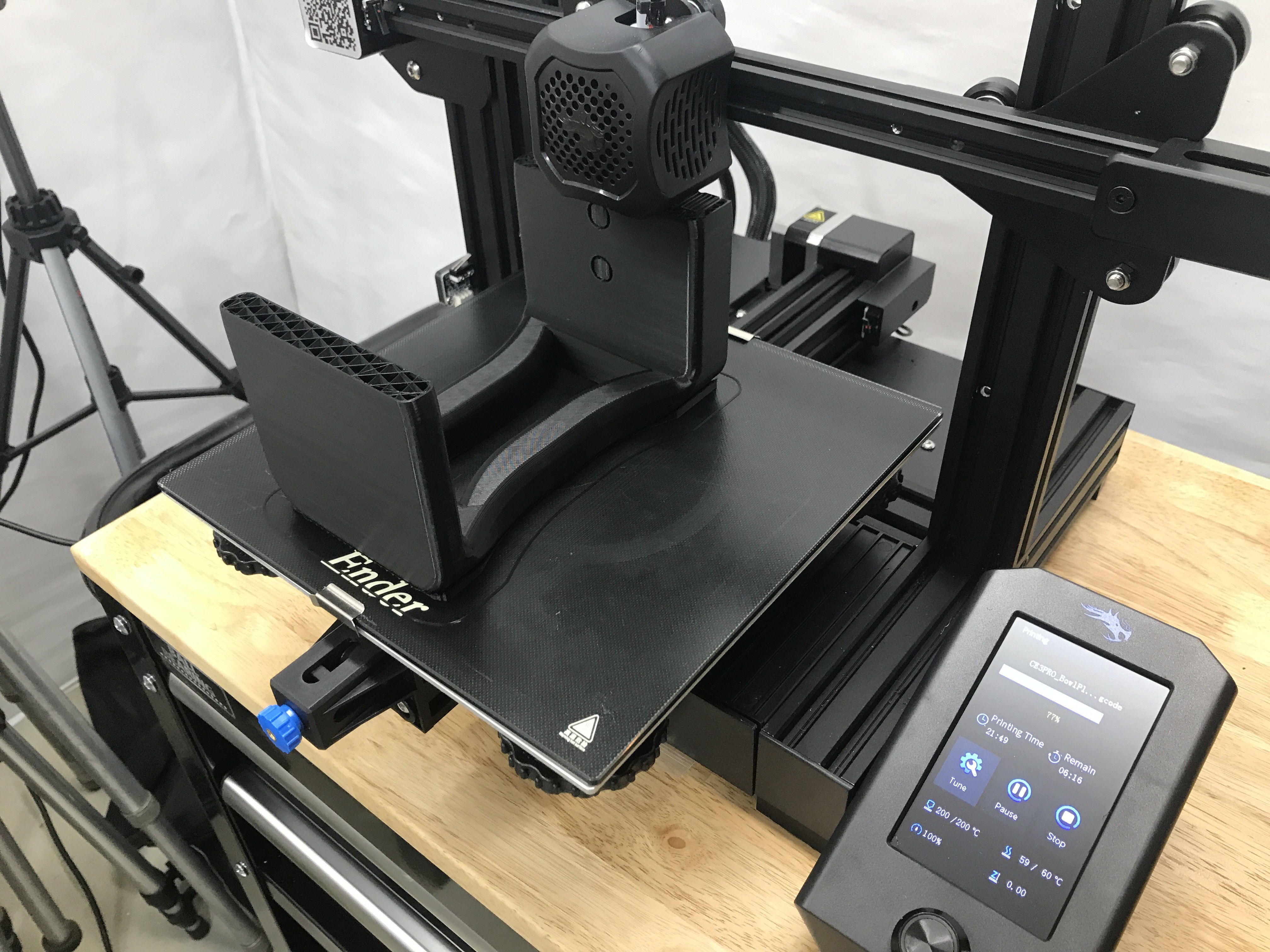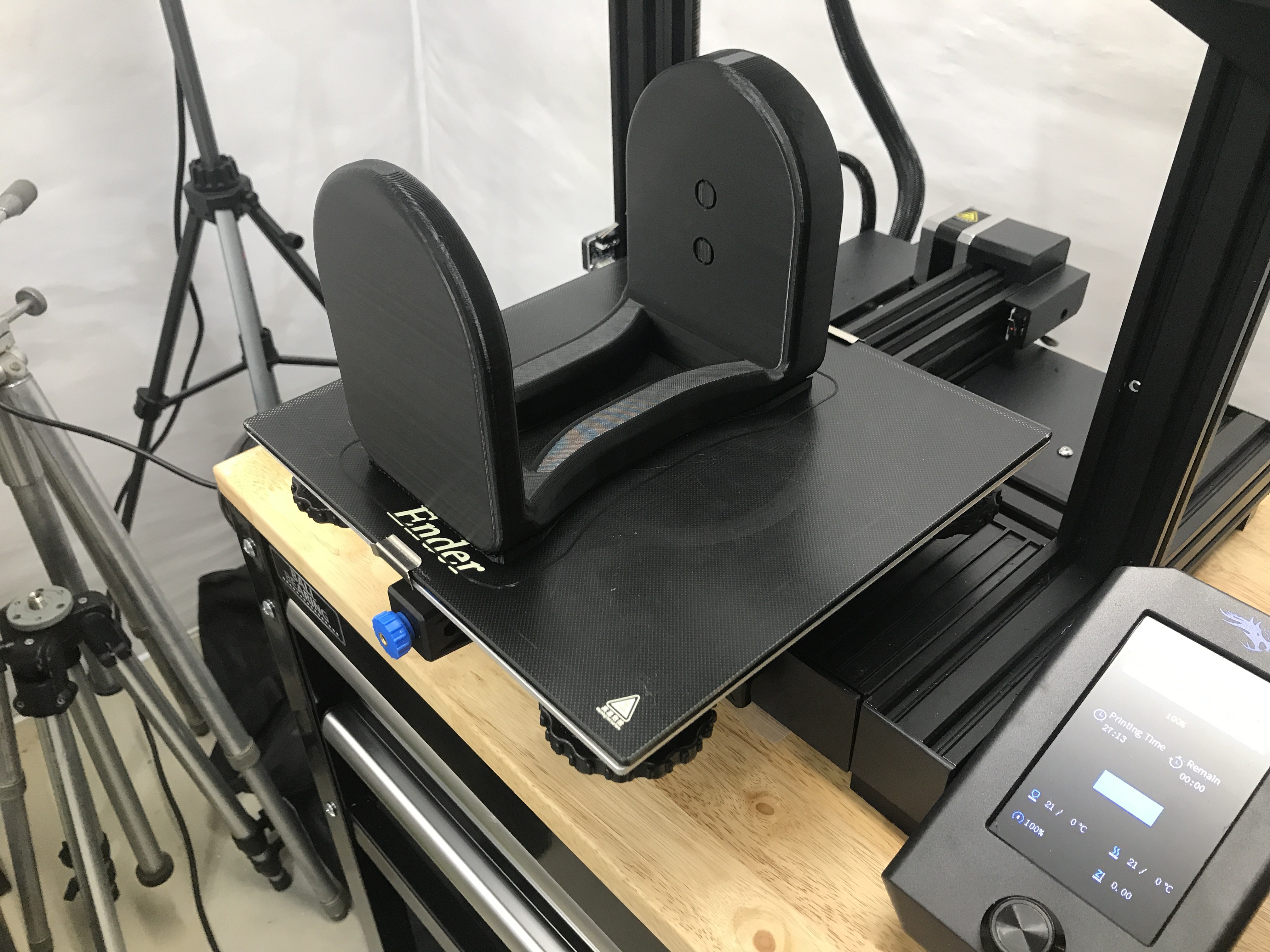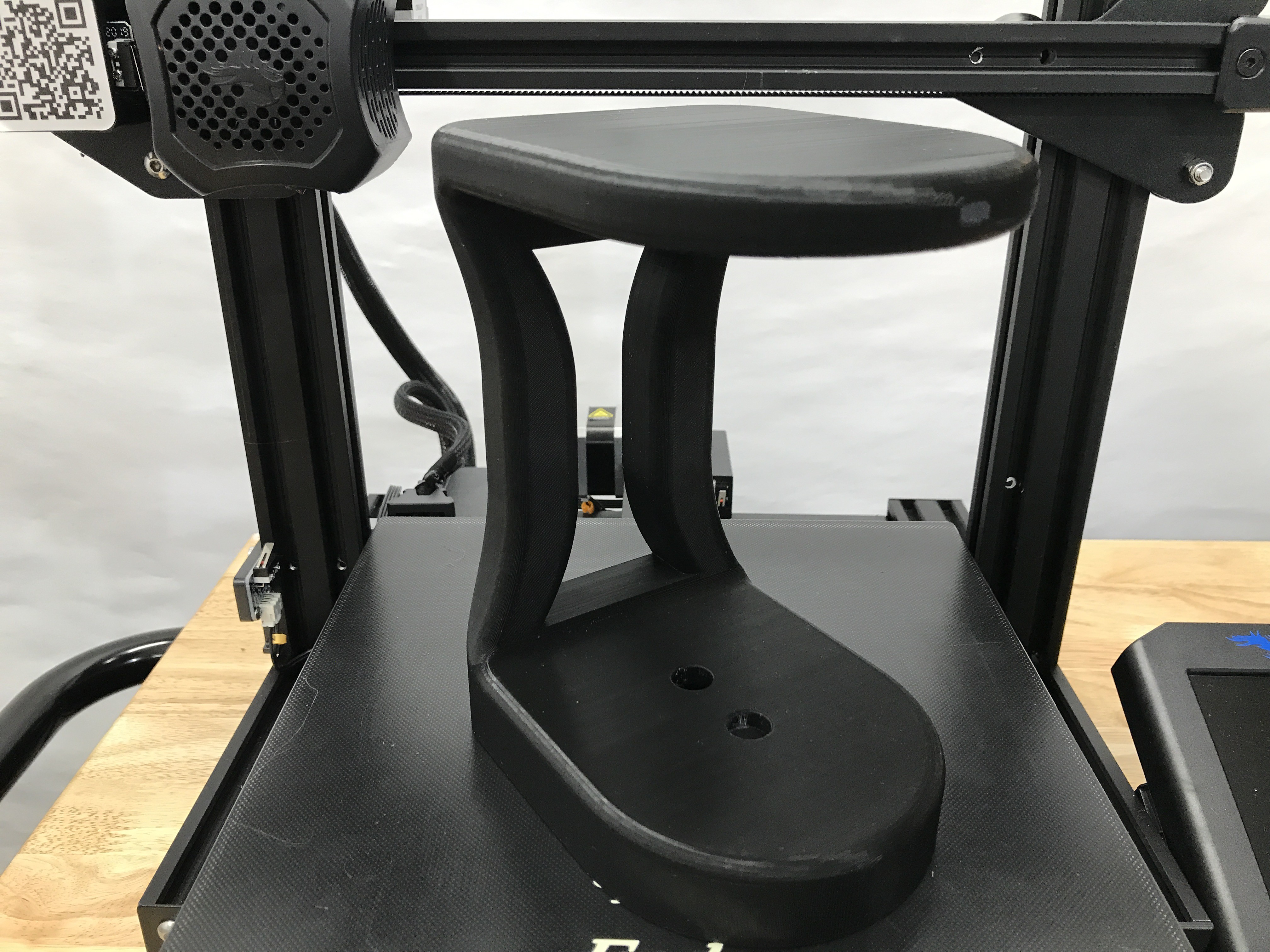 I'm impressed with the accuracy and the reliability of the Ender 3 V2. I bought this print just for this project and I wish I bought it earlier. It printed for over 26 hours without an issue. Everything fit very nicely with this final design. The final STL is included in the project files. 
The instructions will have the step by step of how it was assembled. 
I really like how the mallet tucks away into the frame.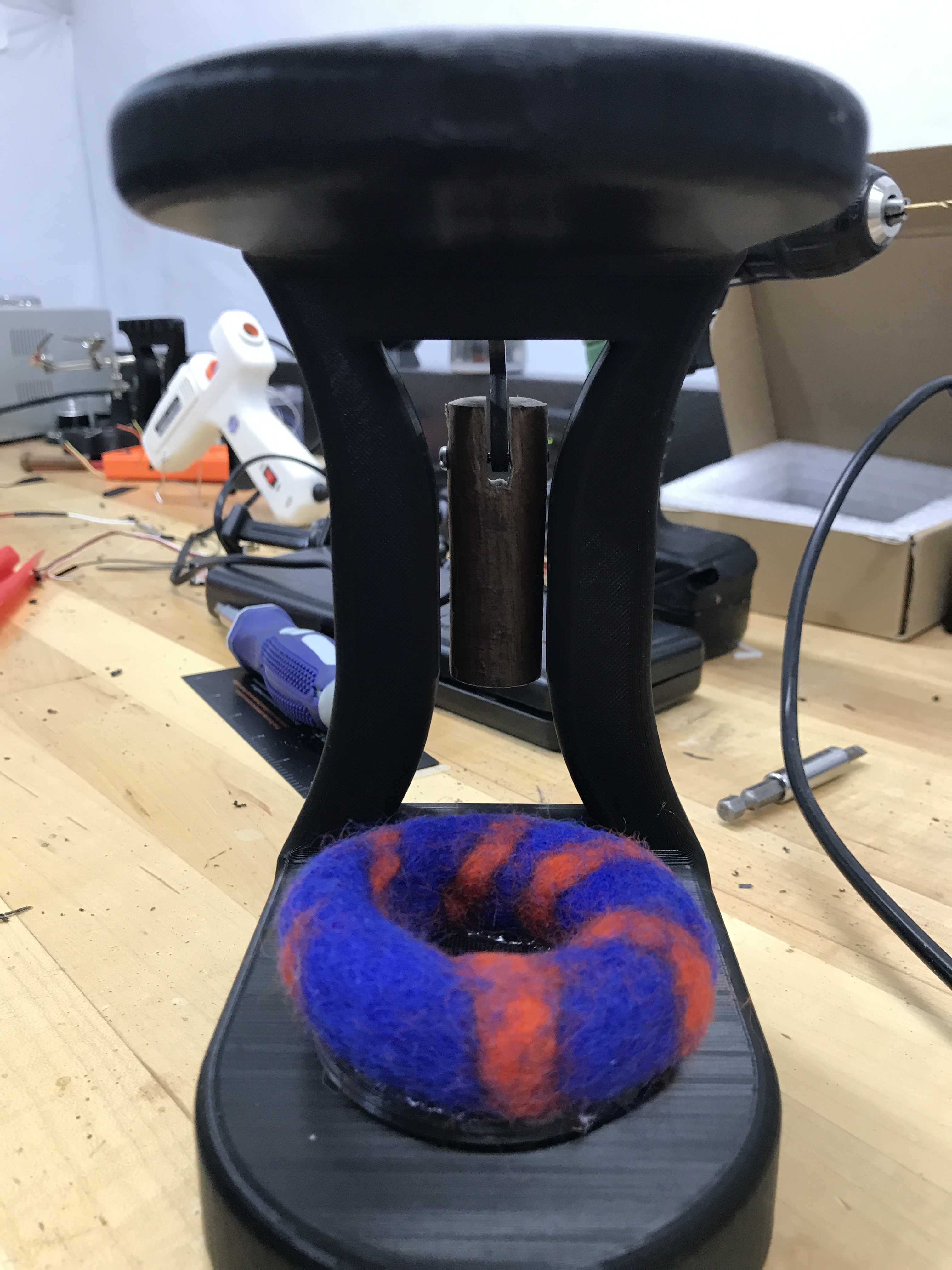 All of the electronics fit nicely in the bottom platform. The servo wire even feeds through the inside of the platform so there is no exposed wire. 
Next and final step, is getting the software working. But now that I have working hardware, this step will be much easier.