Today 09/11/20 the "real" m10sensor is build and working perfect.

m10sensor was build and thankfully no major problems on the PCB. Minor things that can be correcter to a next version.

So far we build the stand alone sensor (no need for the Raspberry to be on the field but still you can plug it in).
Underneath is the PCB hosting the SDS011 dust sensor. Raspberry module goes on top of that (next image)

While waiting to receive Lo-Ra module, GPS, and the I2C extension components (the unpopulated space on m10sensor PCB) enjoy in the image of  the m10sensor collecting real time environmental data and sending them in influx database and grafana running on Raspberry Pi 4. All sensors are working perfect.

We are also preparing a platform (in WordPress) for searching the sensors on a map  and view real time data in grafana.

OTA is working as well so I do not have to go to the balcony every time m10sensor needs (that is very often indeed ) improved firmware.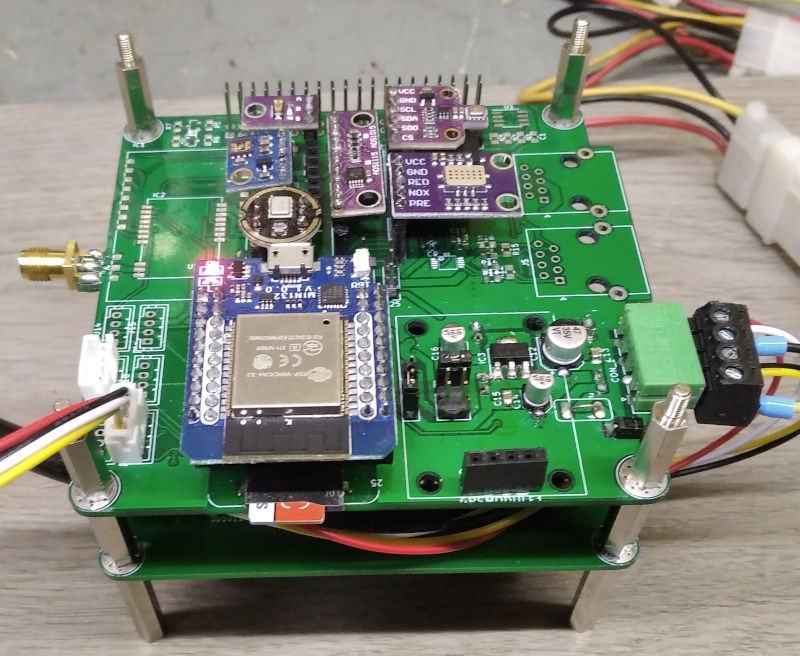 Below is how the M10CUBE looks like with Raspberry modules attached.
At the moment only spacers keep boards together since the boxes are in development.