Descriptions of RF LoRa Transceiver Module RFM95PW:
RFM98PW/RFM95PW RF LoRa Transceiver module series' design is based on the high performance LoRaTM modulation technique RF98/RF96 chip, It operate at 169/433/470MHz (RFM98PW)  and 868/915MHz(RFM95PW) ISM band , The low receive sensitivity(–136dBm) coupled with Enhanced +30dBm output power ensures extended range and improved link performance.

240x240 IPS display and square buttons :)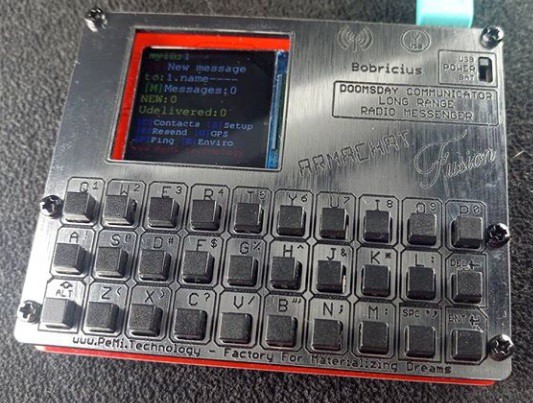 You can also use bigger TFT display.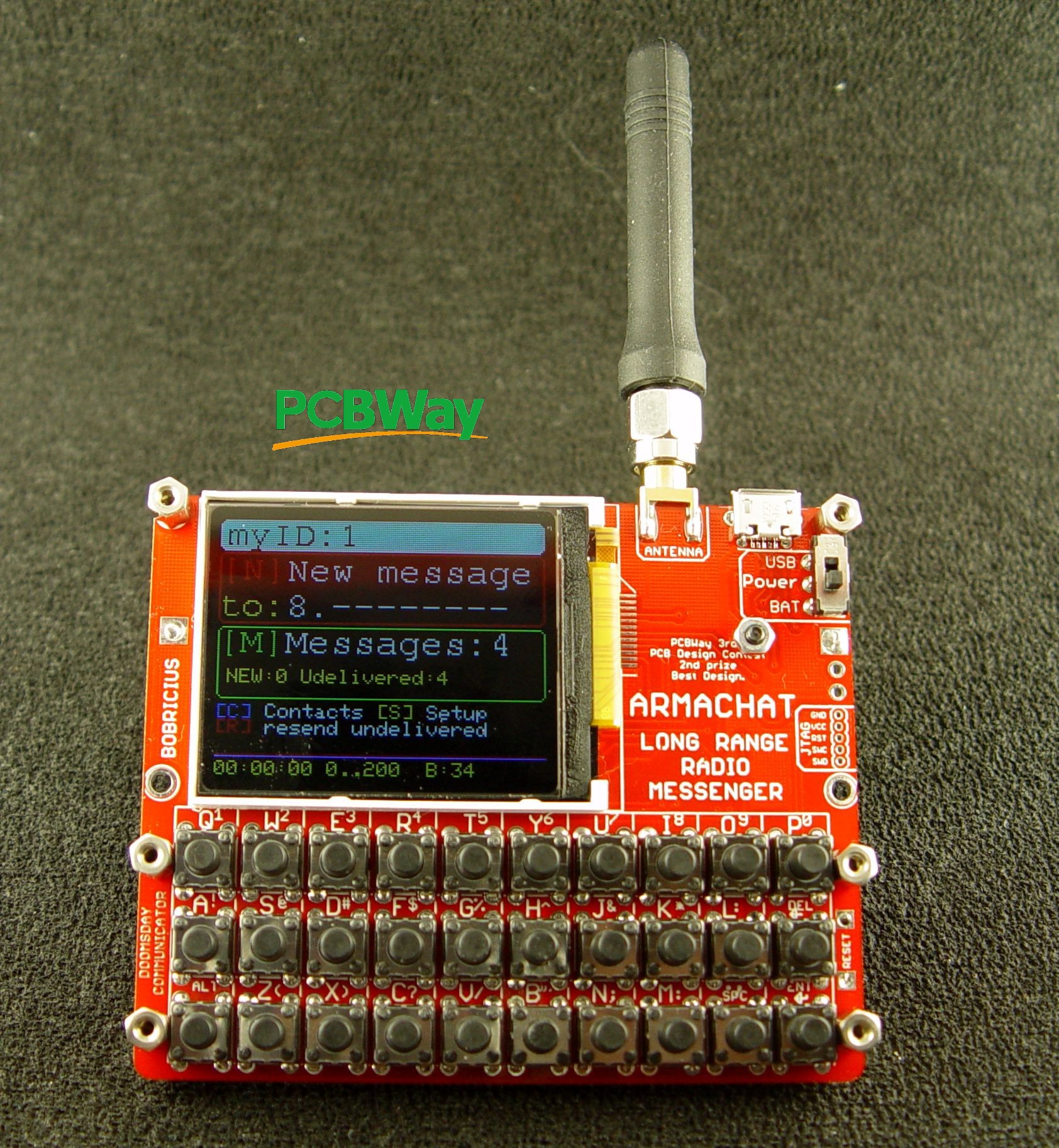 RFM95PW under module is footprint for clasic RFM95, also on board is optionall DS3231 with backup battery.