Out of curiosity, I took a look at what other people were doing for this contest. I was inspired by this project log in the Nanodrone project. In the link below, the author designed a case for 3D printing. 
I wanted to do something similar but I didn't have a 3D printer. And also all the Makerspace facilities near my home are closed due to the coronavirus situation. I decided to create a paper craft version of it. I can print it on colored stock paper.
Final Design of Paper Craft Enclosure

Thus, here is my design for the paper craft enclosure for the Cypress PSoC® 6 WiFi-BT Pioneer Kit (CY8CKIT-062-WiFi-BT).
The original files can be found open-source on my github repository. Feel free to download it and make one yourself!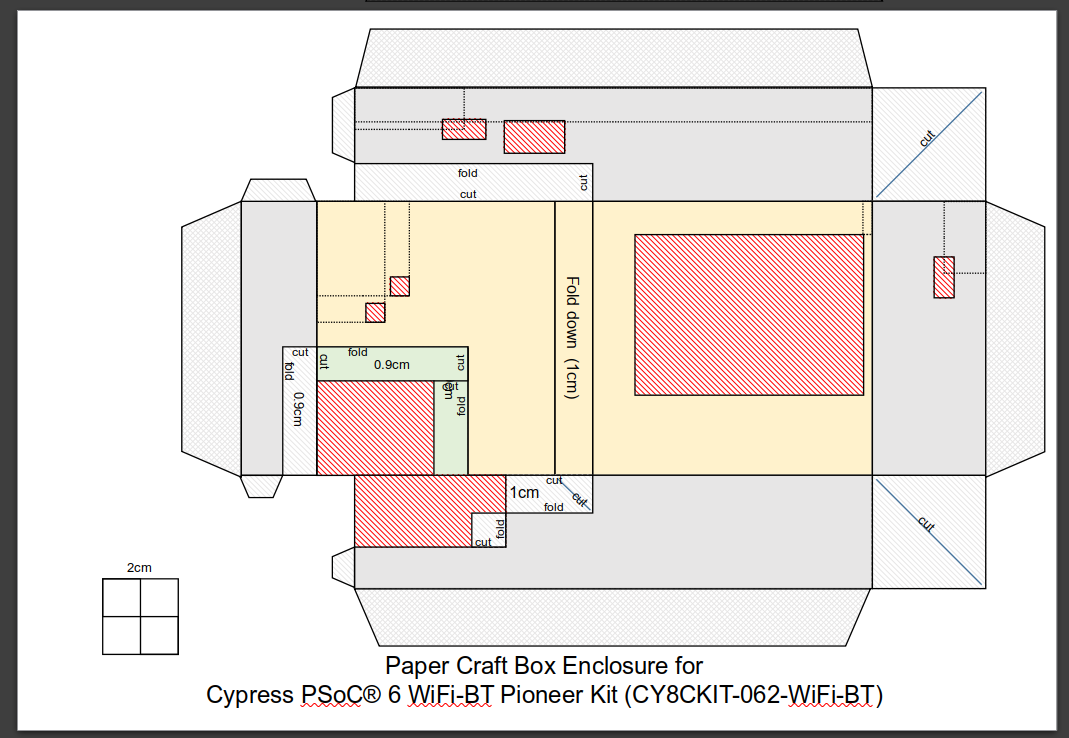 Initial prototype using paper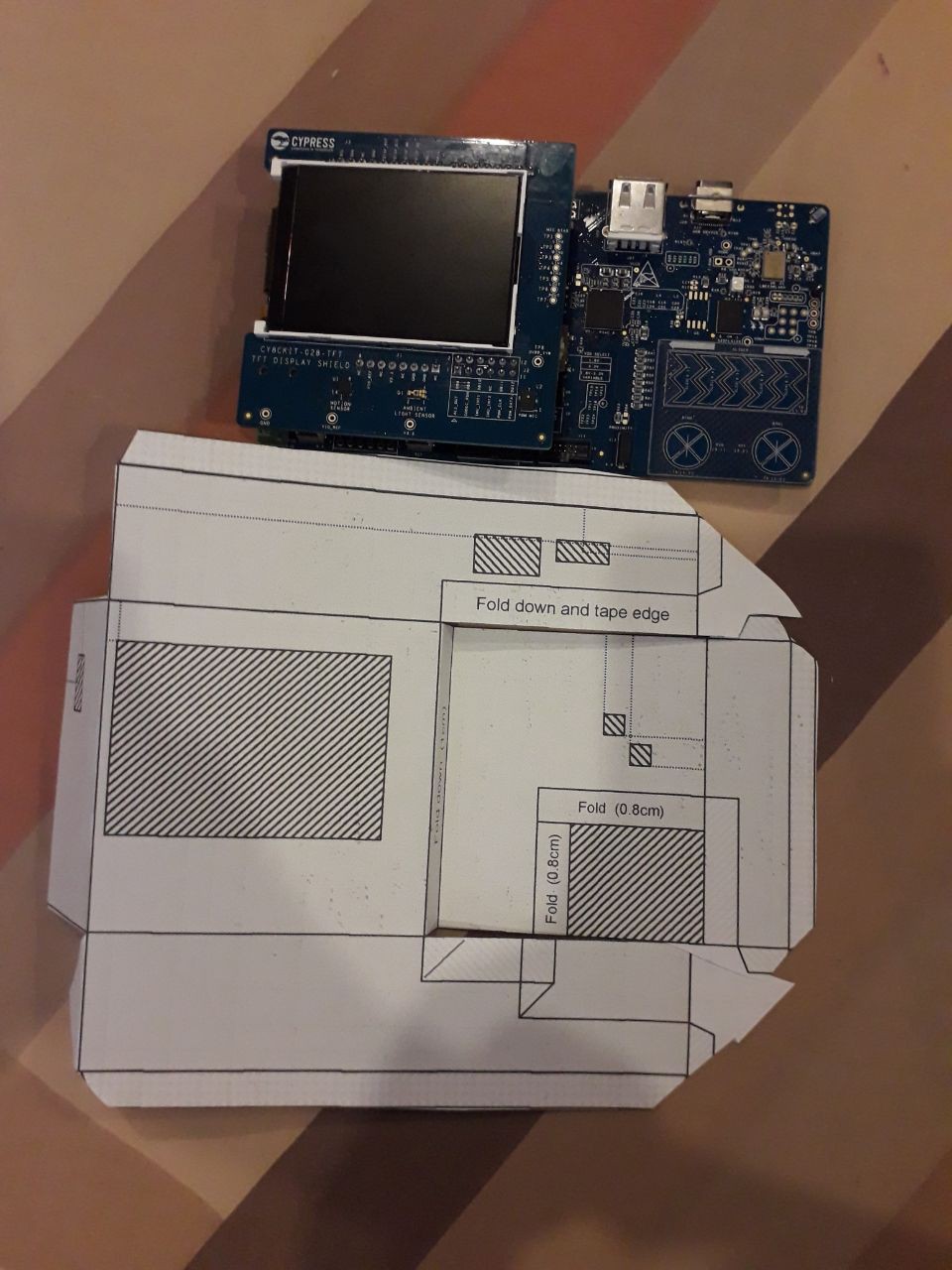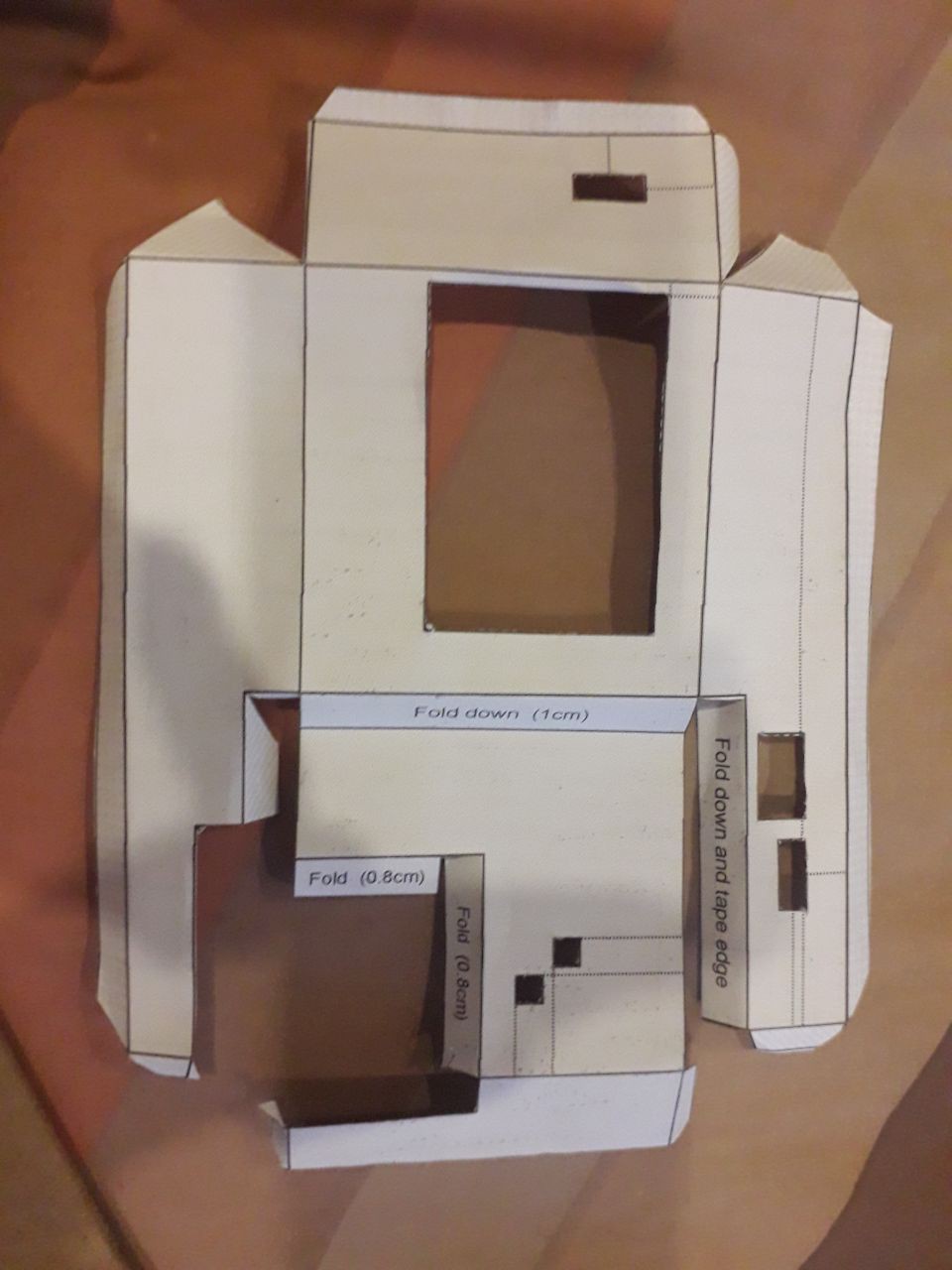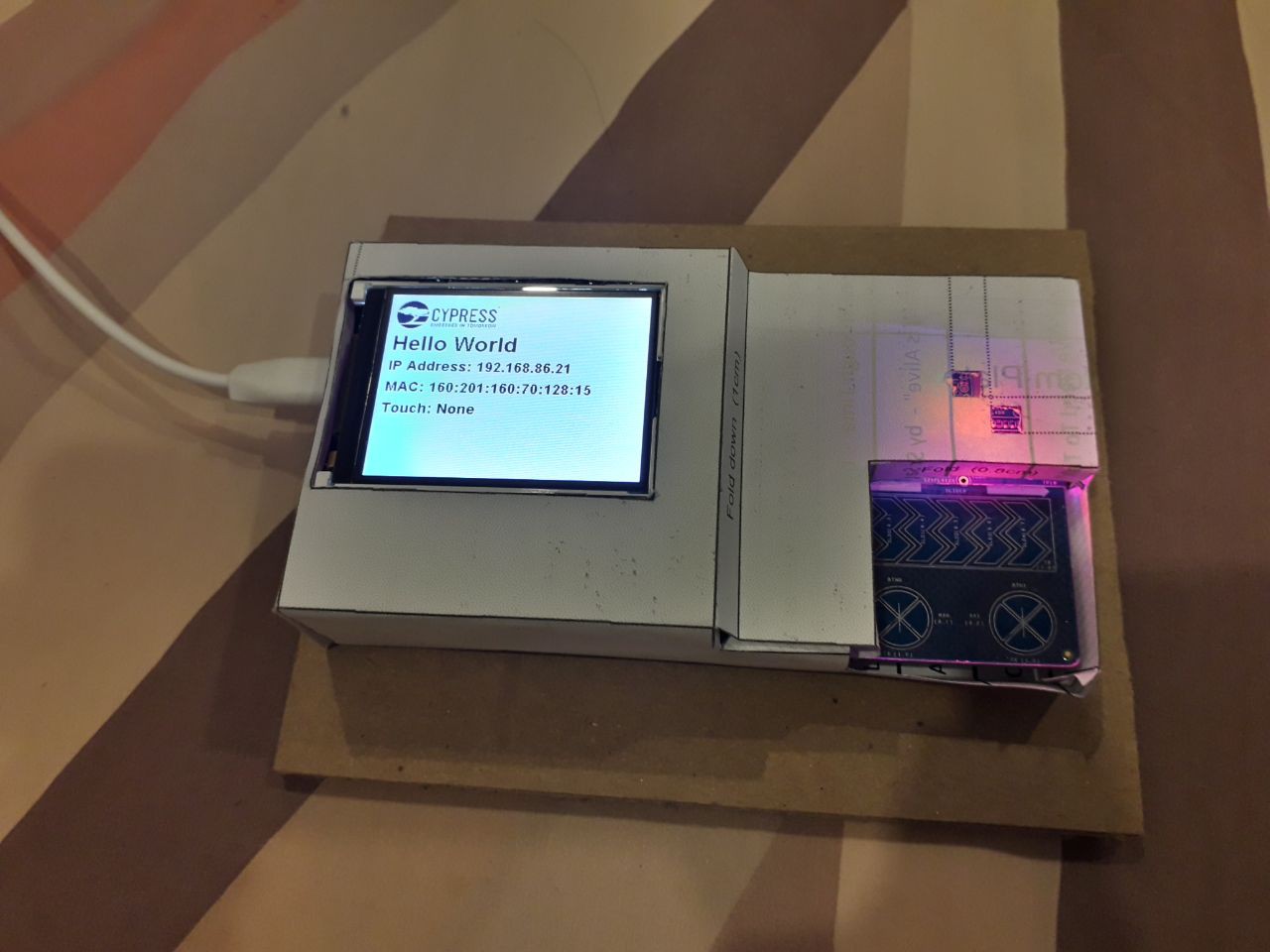 Final prototype using card stock