We worked through several iterations, starting with a rough 3d model. We went for one-size-fits-all approach.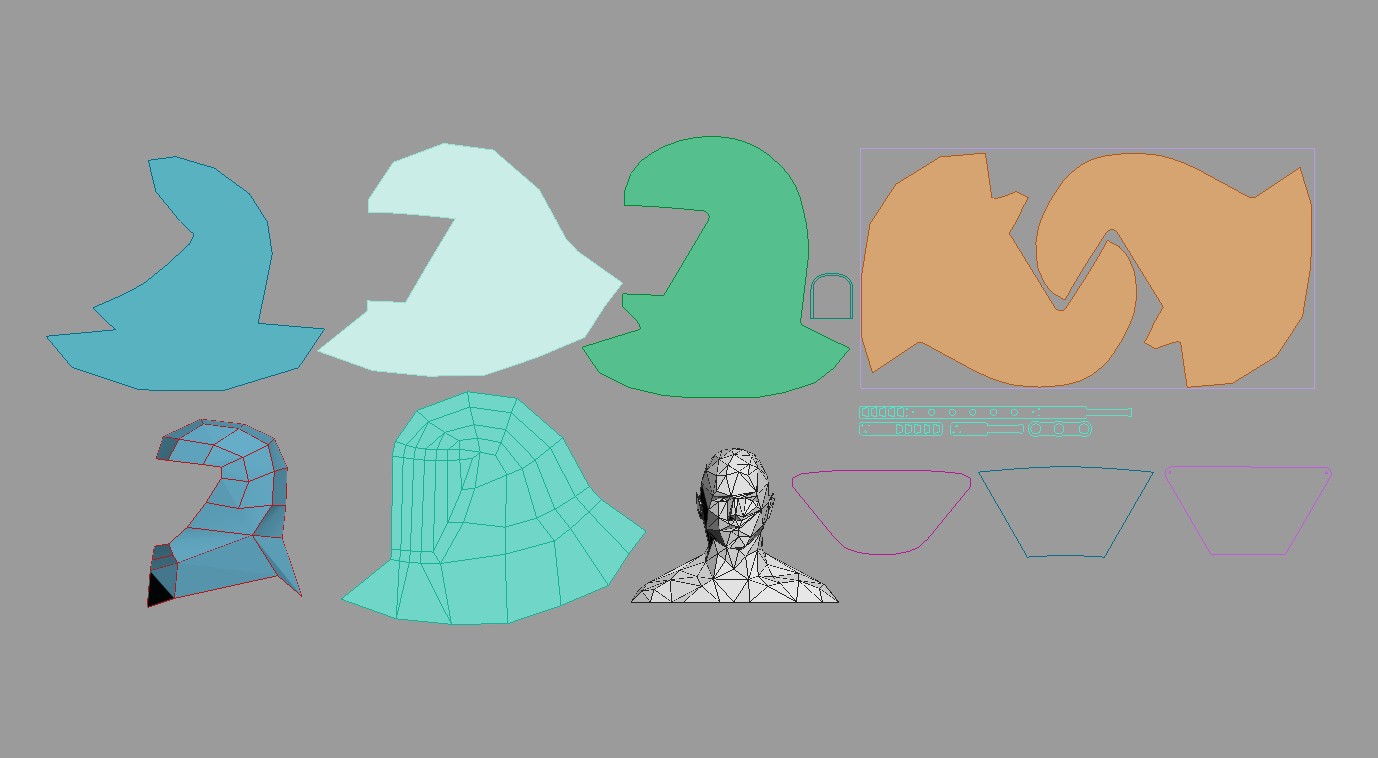 Layers of plastic film tend to weld together when laser cutting. Developing that idea, we ran an offset contour with defocused beam to create a reliable seal, and focused the laser to cut the final shape. Later we found that technique used in a hackaday article. 
It was extremely difficult to find nice looking non-transparent PE film, but we've found inexpensive polyethylene bags. Thickness between 100 and 200 microns works best for us.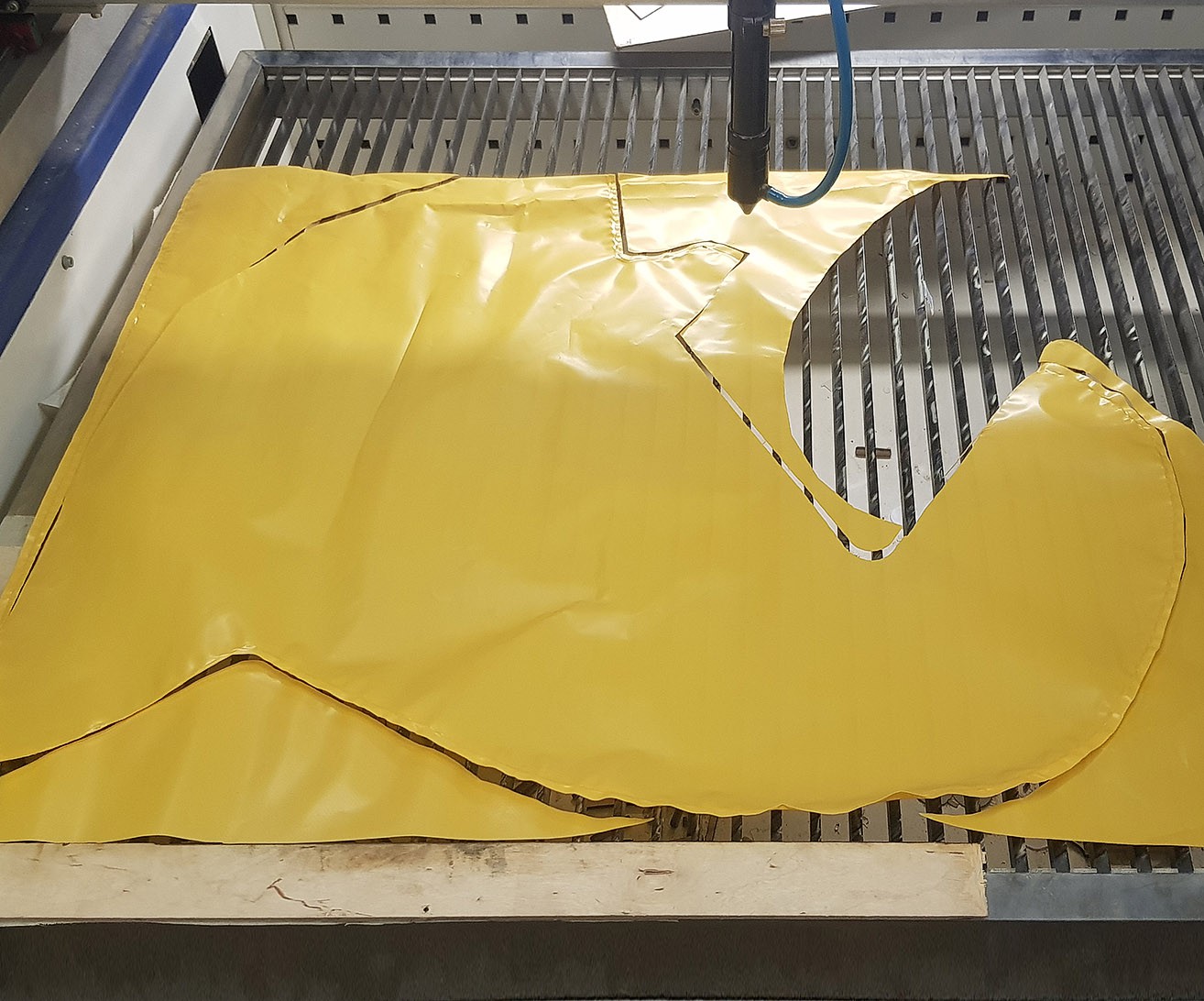 The visor is attached with scotch tape. We found that natural rubber adhesive tape is most resistant to alcohol and can be sanitized multiple times.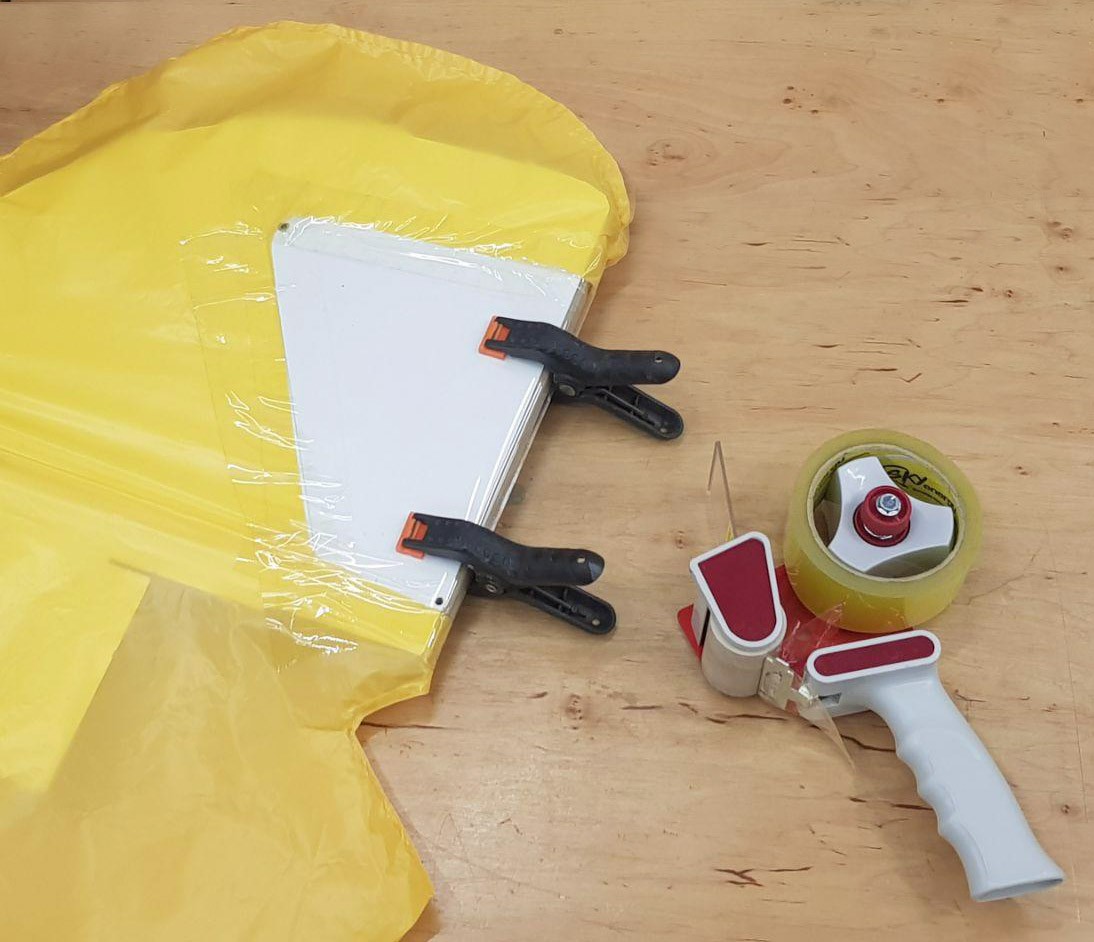 The adjustable head band and visor are made of PETg plastic. The hose is a standard sanitary item, and we've found a similar size across multiple manufacturers.