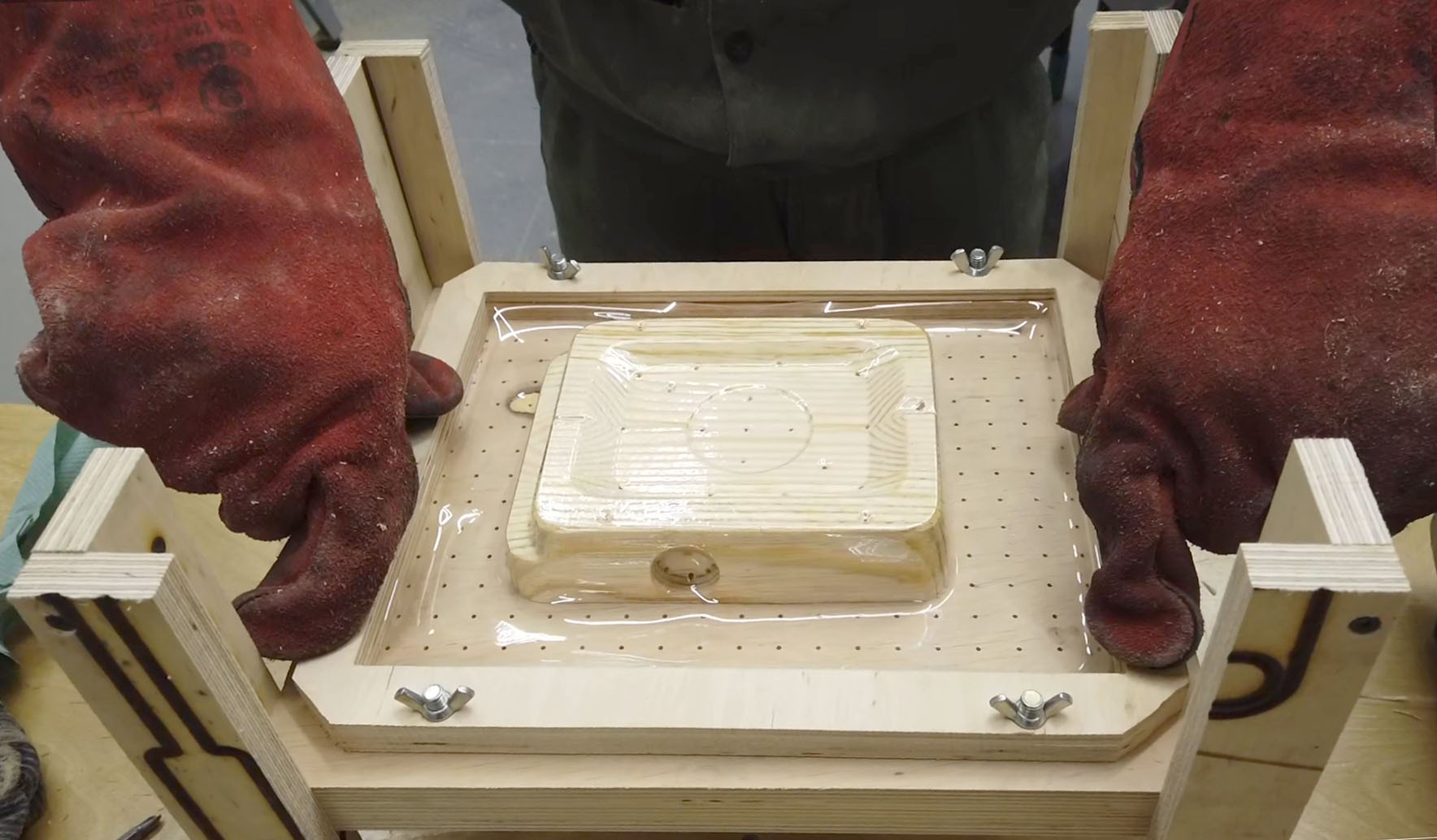 Having decided to omit CNC milling (as it's less popular and more expensive) and stick with vacuum forming and laser cutting, we've tried various plastics of different thicknesses. We've chosen 2mm white PETg as it is durable, forms easily, and can be bent after cutting.
The initial idea was to bend the marginal space around the mold inward, creating a strudy frame for the four bolts holding the filter.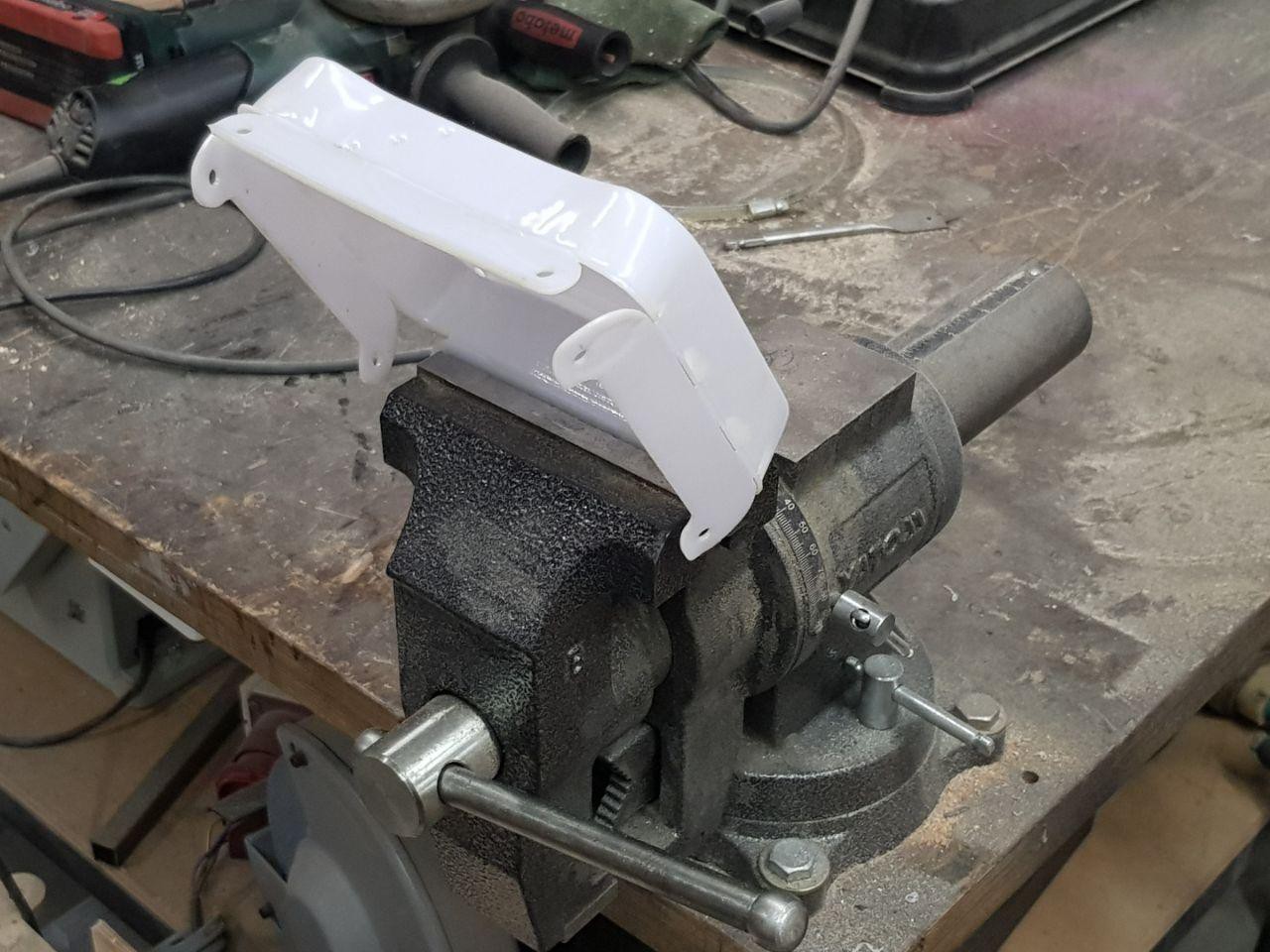 We've considered adding rivet nuts, captive nuts or pieces of aluminium tube but tried to keep it simple.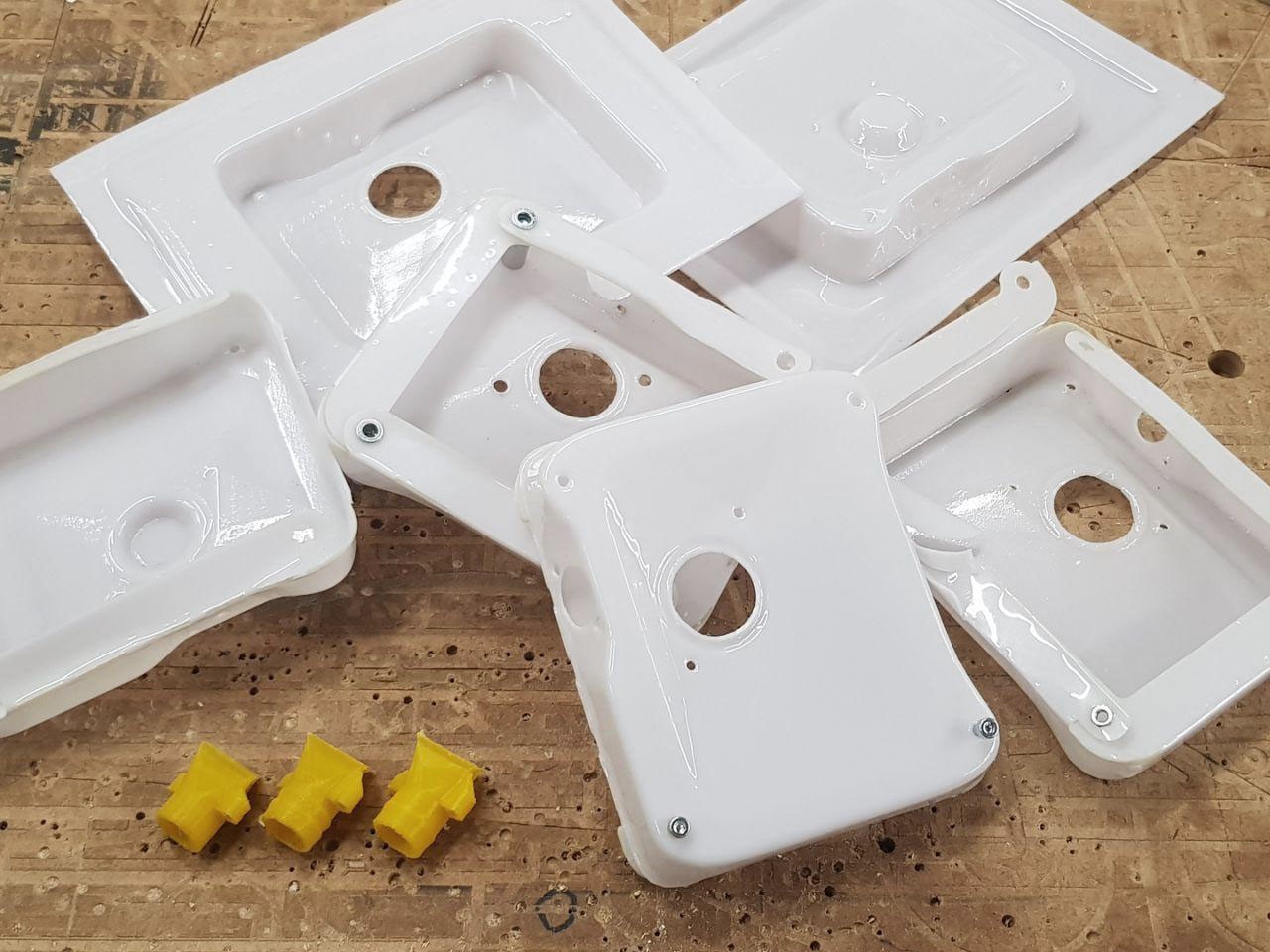 After several iterations we've settled with two-piece design, with simple bolts holding it all together.

Videos of the process coming soon.
In the meantime, we're building a test chamber and finalizing the hood design to hopefully release the project in a week.