I have designed a new version of the board.
Biggest change is the added momentary tactile switch between GND and CS pin, to reset the DW01 IC after a undervoltage lockout. That is needed because the ICs is in so low power state (0.1uA) that the 100nF capacitor barely discharges when the battery is removed.
In addition I have added two more connectors, one JST PH 2.0mm 2pins connector that will connect to many Li-Po batteries, and a 2p header connector for connecting a multimeter.
Finally I have made a hole in the PCB for pushing out the battery from bottom.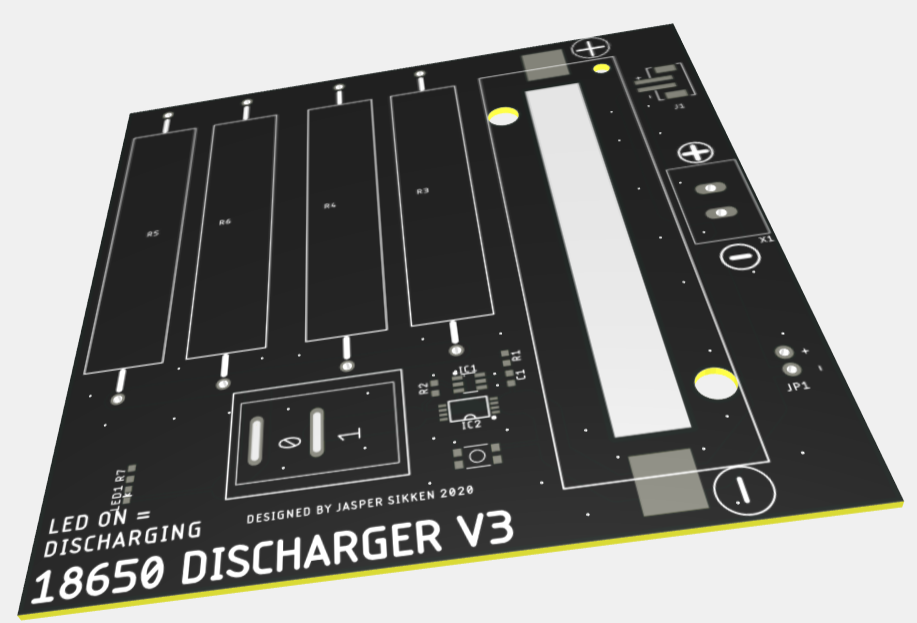 The boards were ordered from JLCPCB. It was my frst order. PCB was 4.50USD and express shipping 19.50USD, but I got the PCB for free because it was my first order at JLCPCB. That is so super cheap.