I've flashed an older revision of the bootloader (u-boot 1.3.0 vs 2009.06) and the device tree seems more correct. I have the IDE subsystem available and the CF card is visible. There seems to be a bit of trouble with either the card or  the connection: at startup, the card details are reported as gibberish and an "ide reset" is required to print the actual details. I also get repeated "No Powersaving mode 59" errors while using the card, and all writes to the card have apparently failed (one attempt even took the boot record with it). I have ordered a few older cards that may play nicer.
I also took a few pictures of the internals while placing/removing the CF card, replaced the CR2032 for good measure.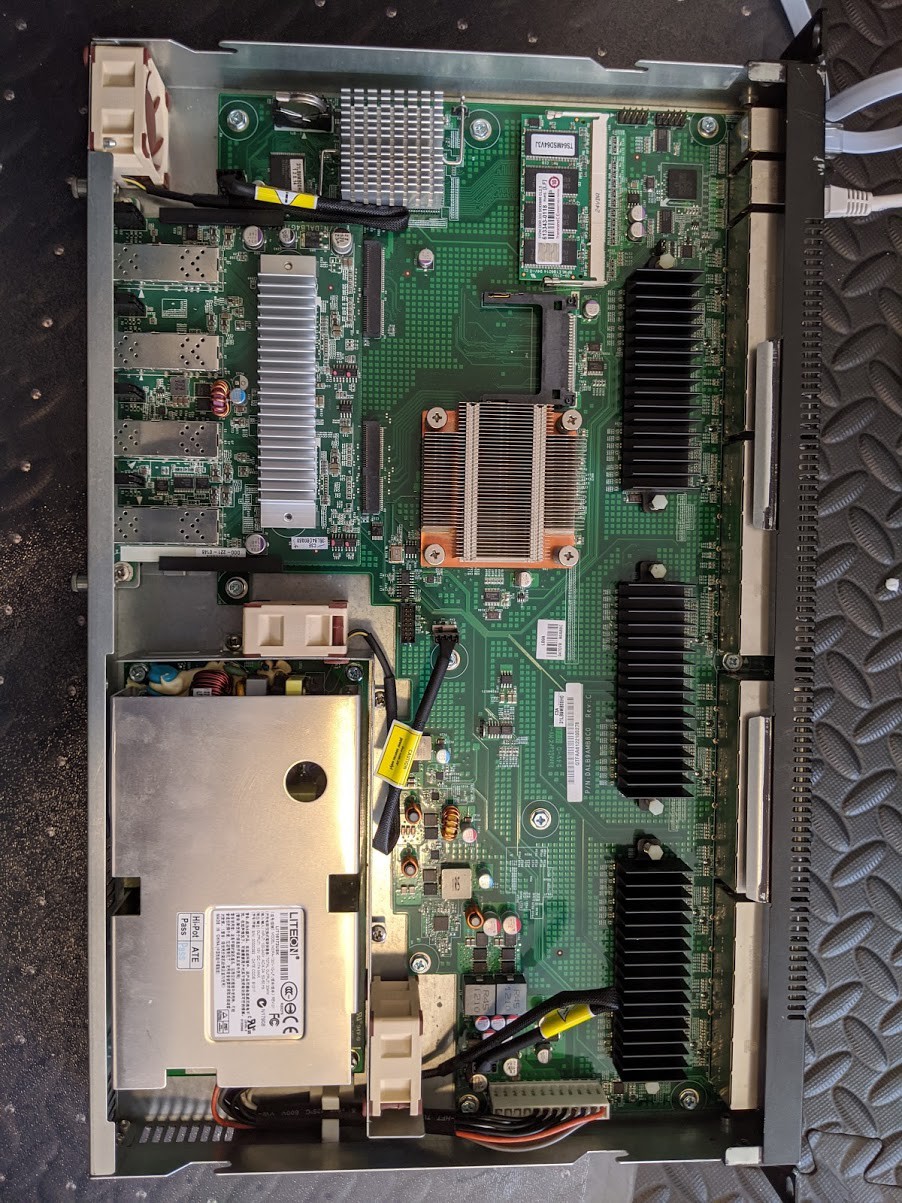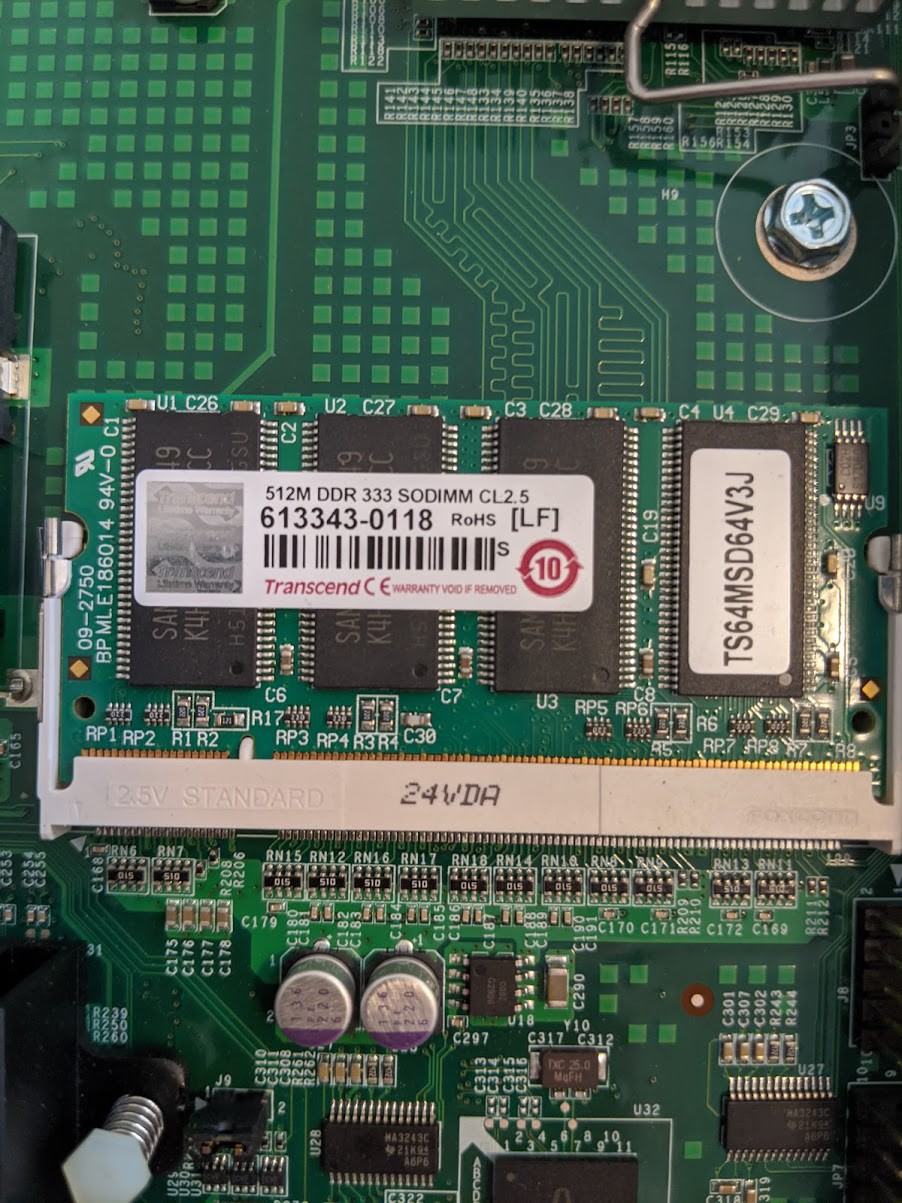 RAM is 512MB DDR 333 SODIMM CL2.5, I've ordered a 1GB stick because why not?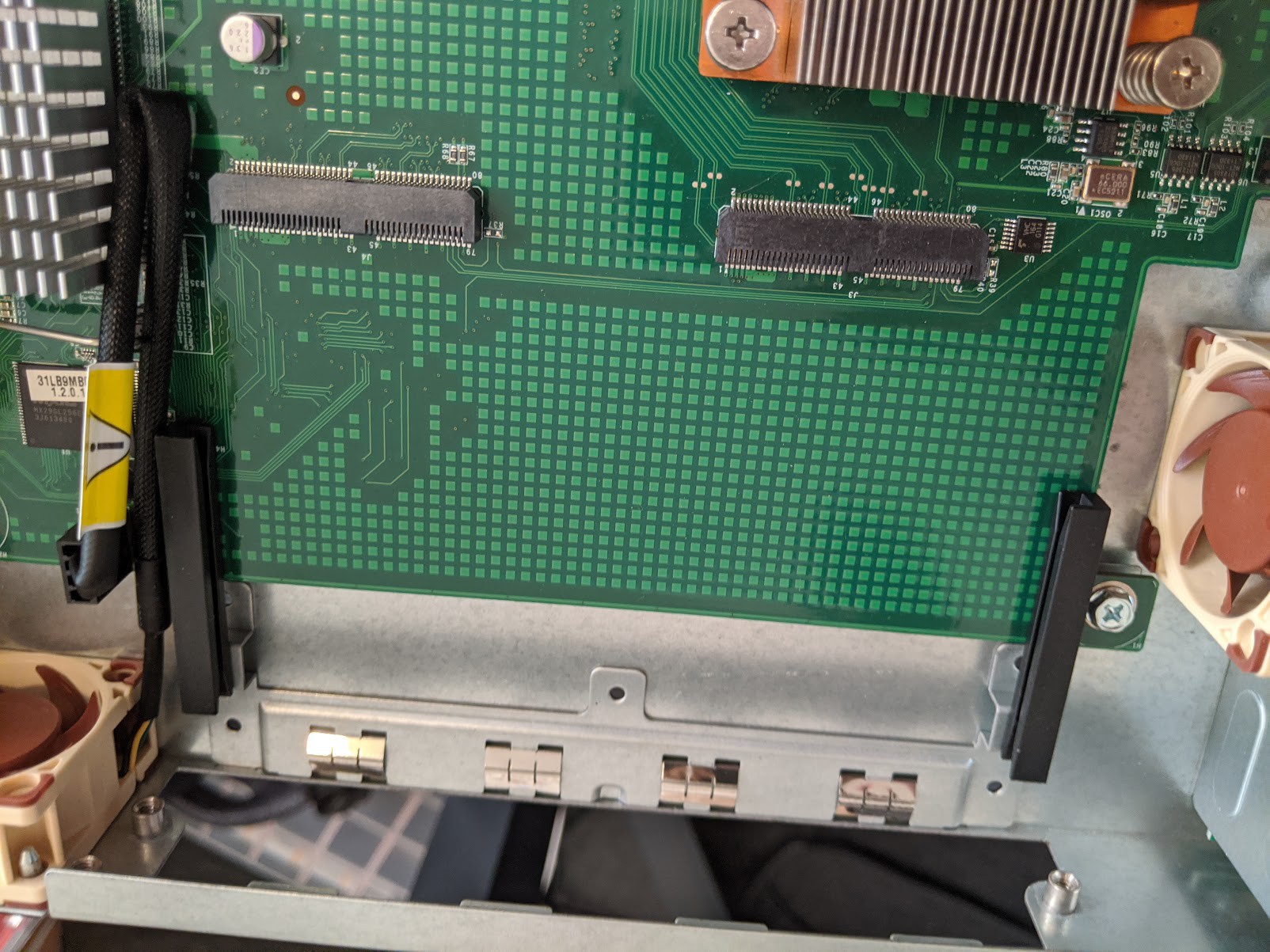 Nothing interesting under the SFP daughterboard.