I was actually surprised at how well the ultrasound detection worked. It was quite difficult to sneak my hand past the alarmed region to touch my face or glasses. It should have no problem dissuading the wearer from making unconscious gestures that put their hands in contact with one's face unknowingly.  Of course, it is unpractical to were this while doing chores about the house. Moving through doorways and opening cupboards tends to trigger the alarm. It might have limited use when sitting still working on a laptop or tablet.

I had an idea to extend the functions of the collar by adding a servo motor that thrusts a sanitizing wipe (absorbent paper with alcohol or disinfectant soap) between my hand and face: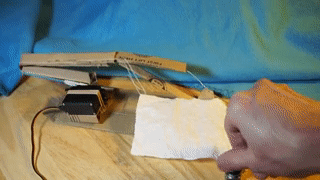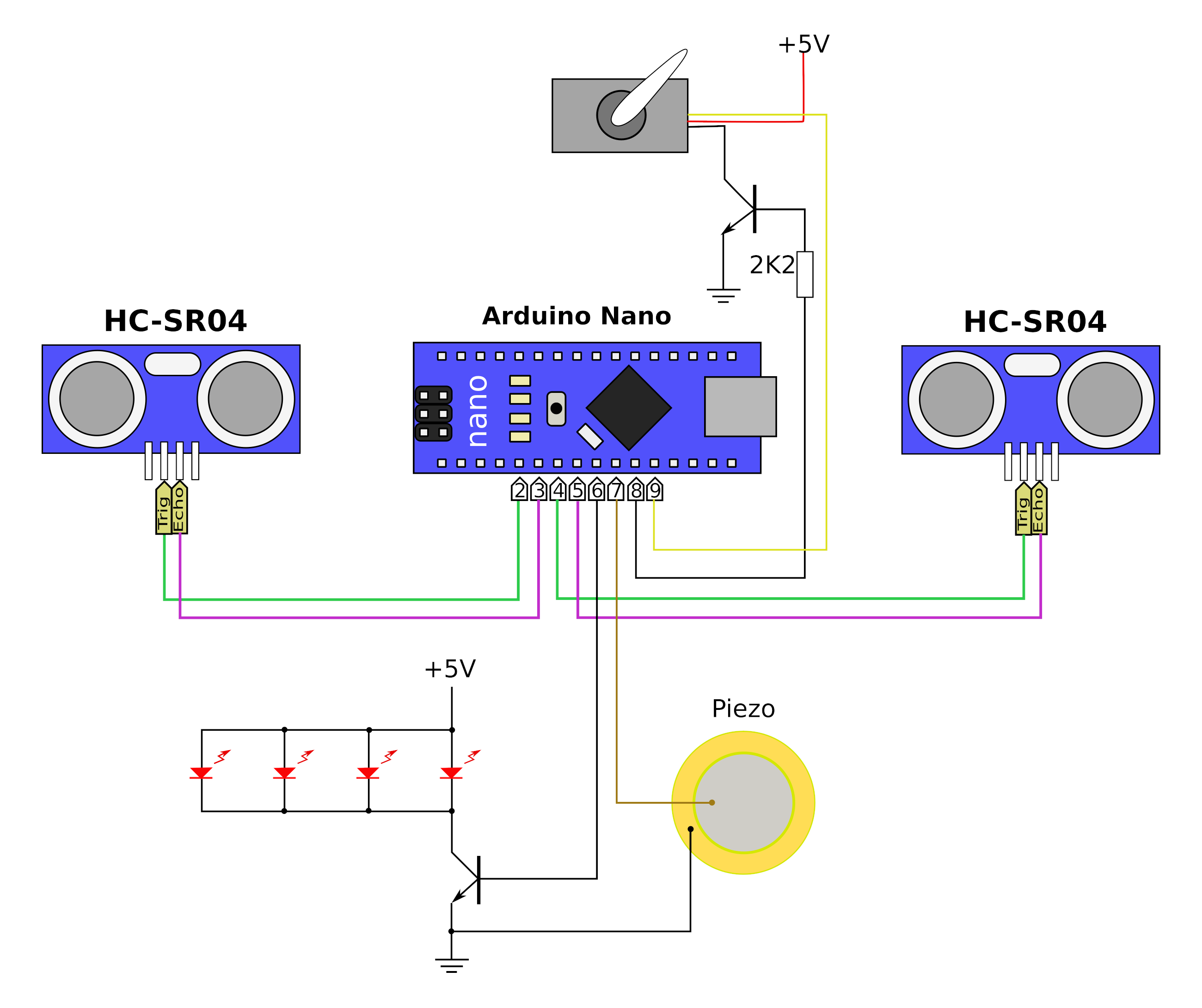 Pin 8 is used to turn power to the servo on and off - it only needs power when moving the sanitizing wipe into my hand or out of the way. Pin 9 connects to the servo control.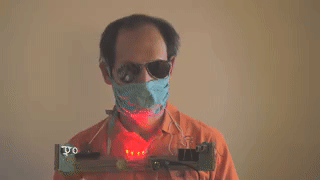 If a training collar to stop the wearer touching their face were not already utterly ridiculous, this certainly is now!