I got a non-functional Sinclair Spectrum +2A on eBay and let me tell you, it was by far and away not the most expensive part of this build! If you want to pick up your own Sinclair Spectrum to gut and fill with 2020s electronics, please don't do it with a working one! You see, they haven't made new ones since 1990. That means that one day, there won't be any left. Do you want to have the extinction of a vintage microcomputer on your conscience?
"But Raphael, in that case shouldn't you just repair this one to working order?", I hear you cry. Yes, I should, but I'm doing this for science. Also I'm going to save the controller board and all the electronics and hopefully fix it one day.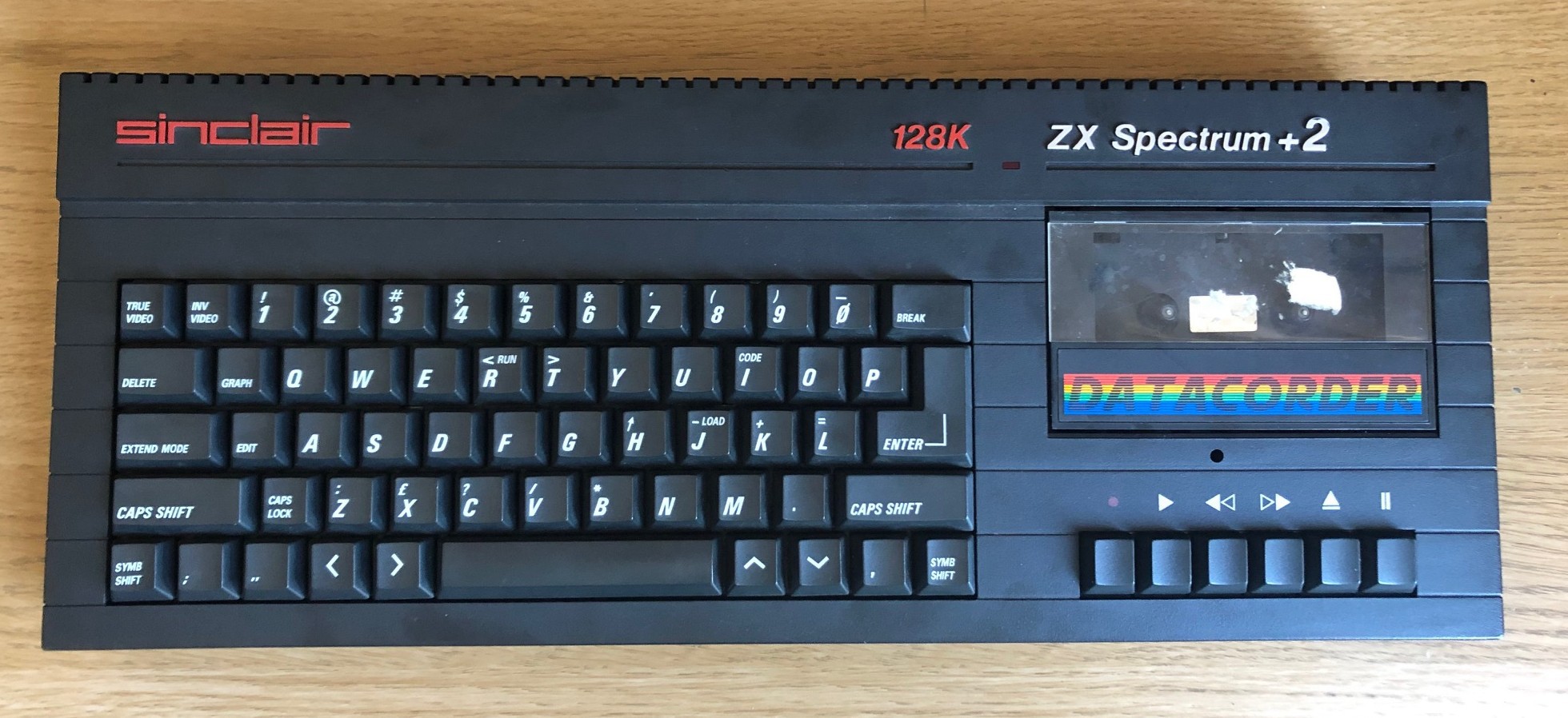 Here's what it looked like upon arrival. It's in great shape, except for the sticky residue on the tape deck, but that was soon dealt with...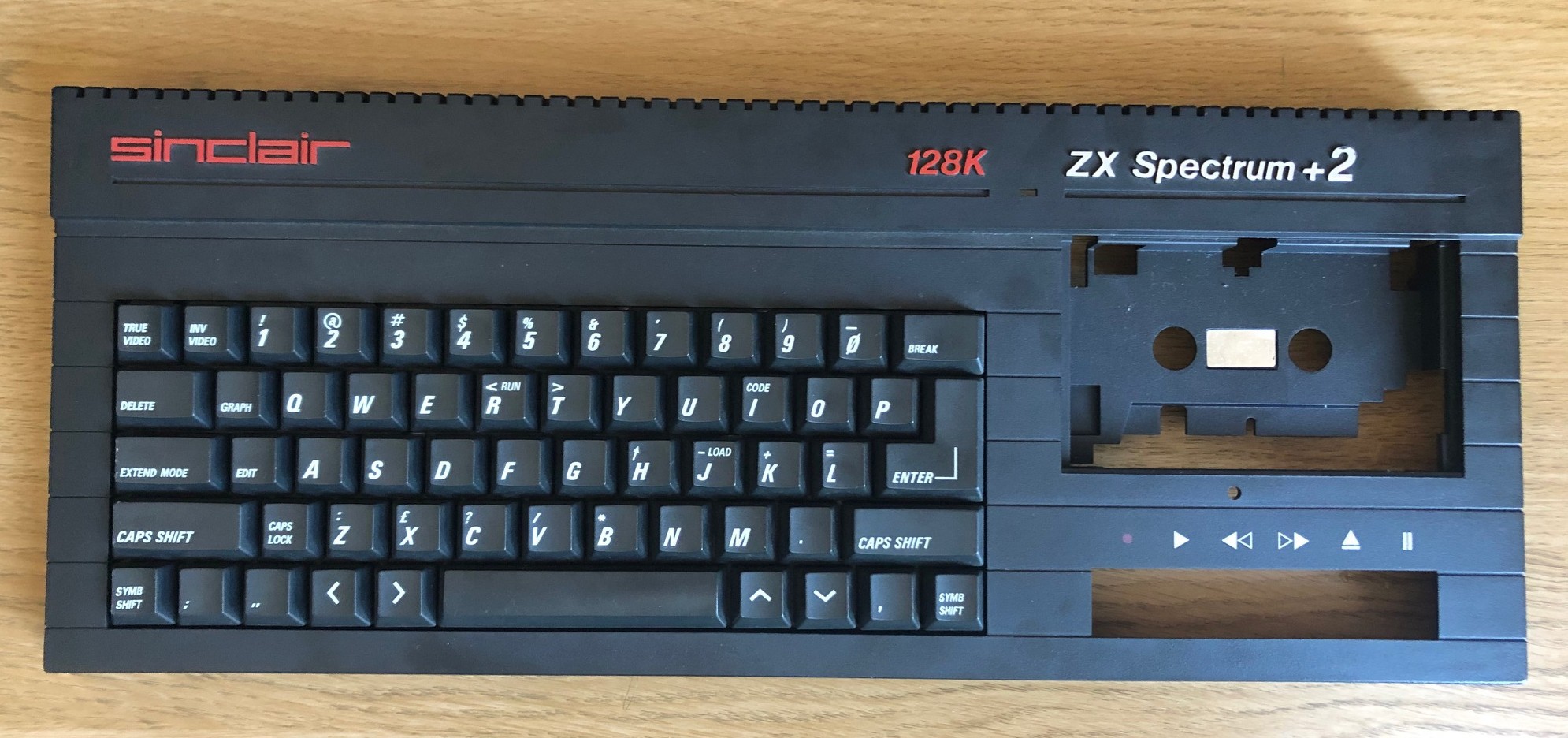 ...using screwdrivers.

Here's a few more shots of the disassembled case: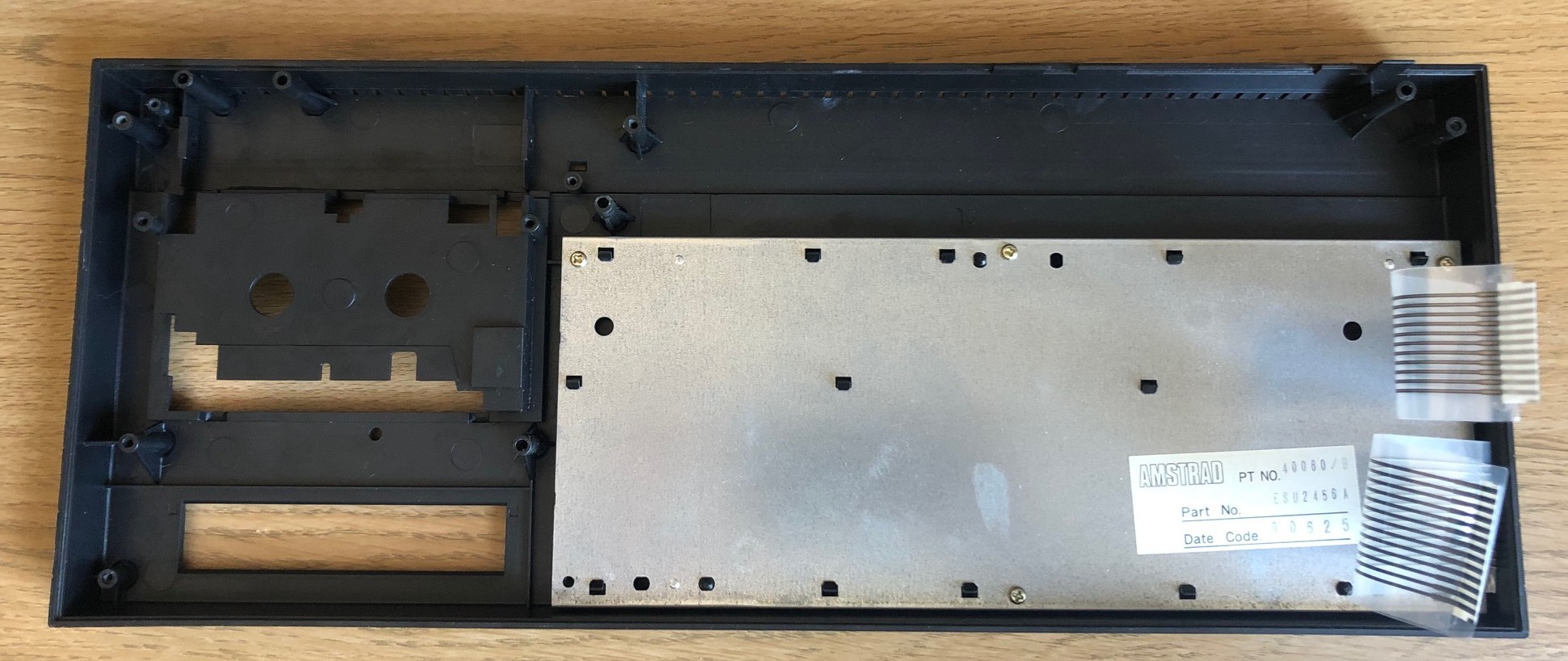 The keyboard connects using two separate tails - I don't know why! Maybe it works on two separate circuits?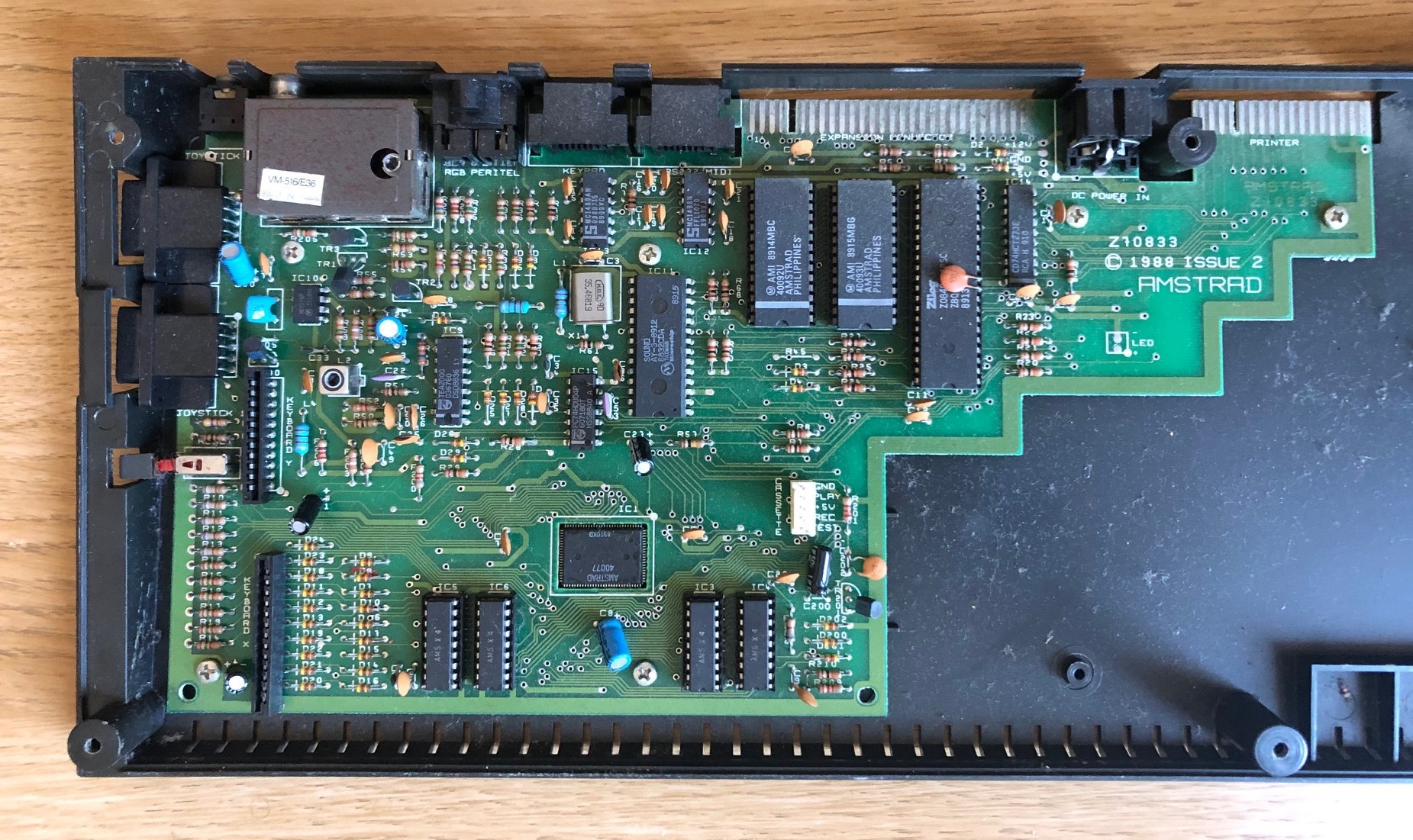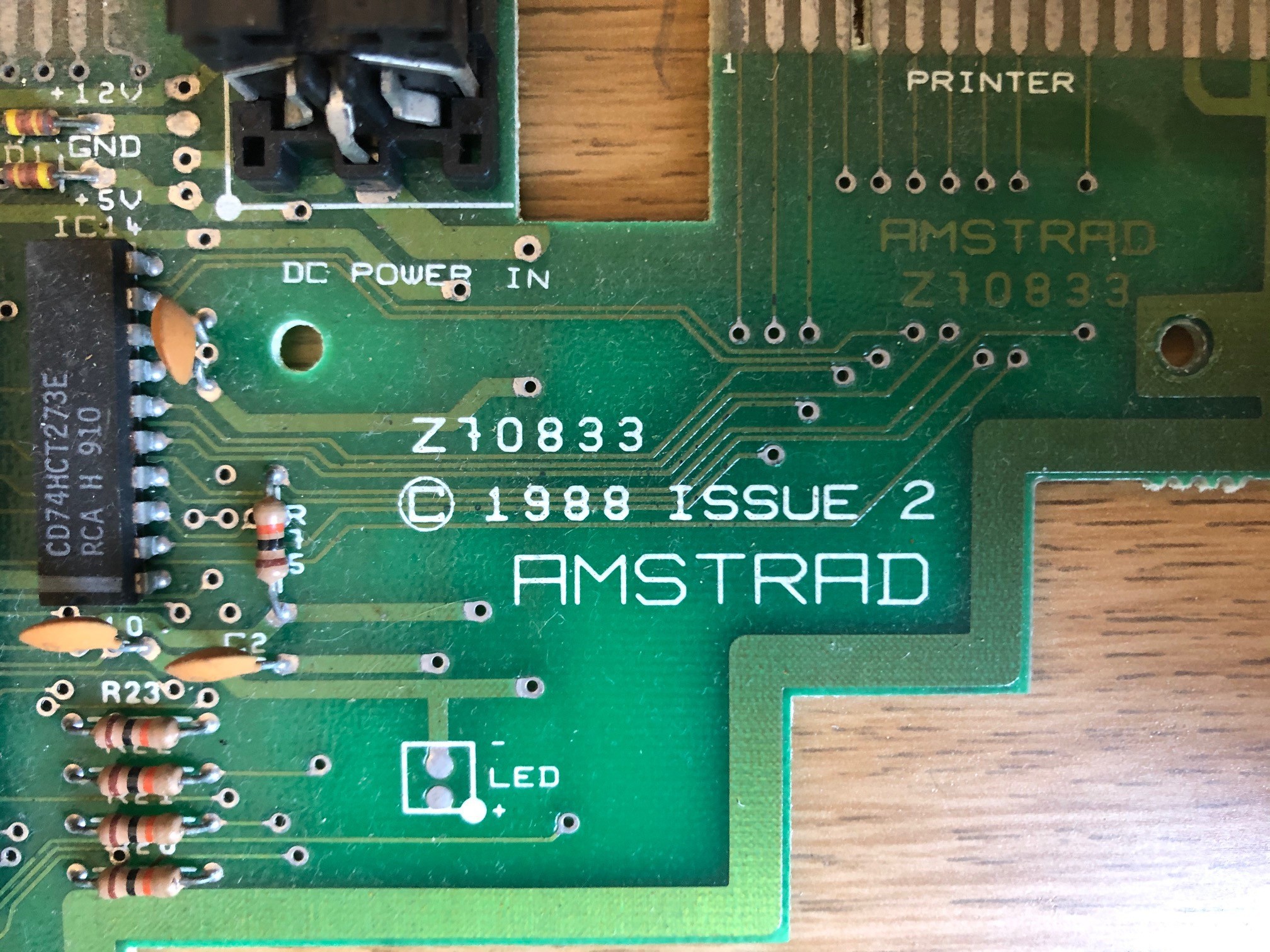 This one's from 1988. Release year for some absolute bangers, including 'Heaven is a Place on Earth' (relevant to the cyberpunk theme considering its use in Black Mirror's only utopian episode, 'San Junipero'), 'I Should Be So Lucky' (relevant to the cyberpunk theme because Kylie rocks), and a little ditty called 'Doctorin' the Tardis' (obviously relevant).
Tune in next time, for me sticking stuff inside!