The filter element brings to entire purpose to the project so this means a great deal that we get it right. We ordered MERV 13 electrostatic medical grade filter cloth from a medical supplier. This is rated for .3 micron filtration through just one layer of the material. We plan to double up the material and zigzag it as well.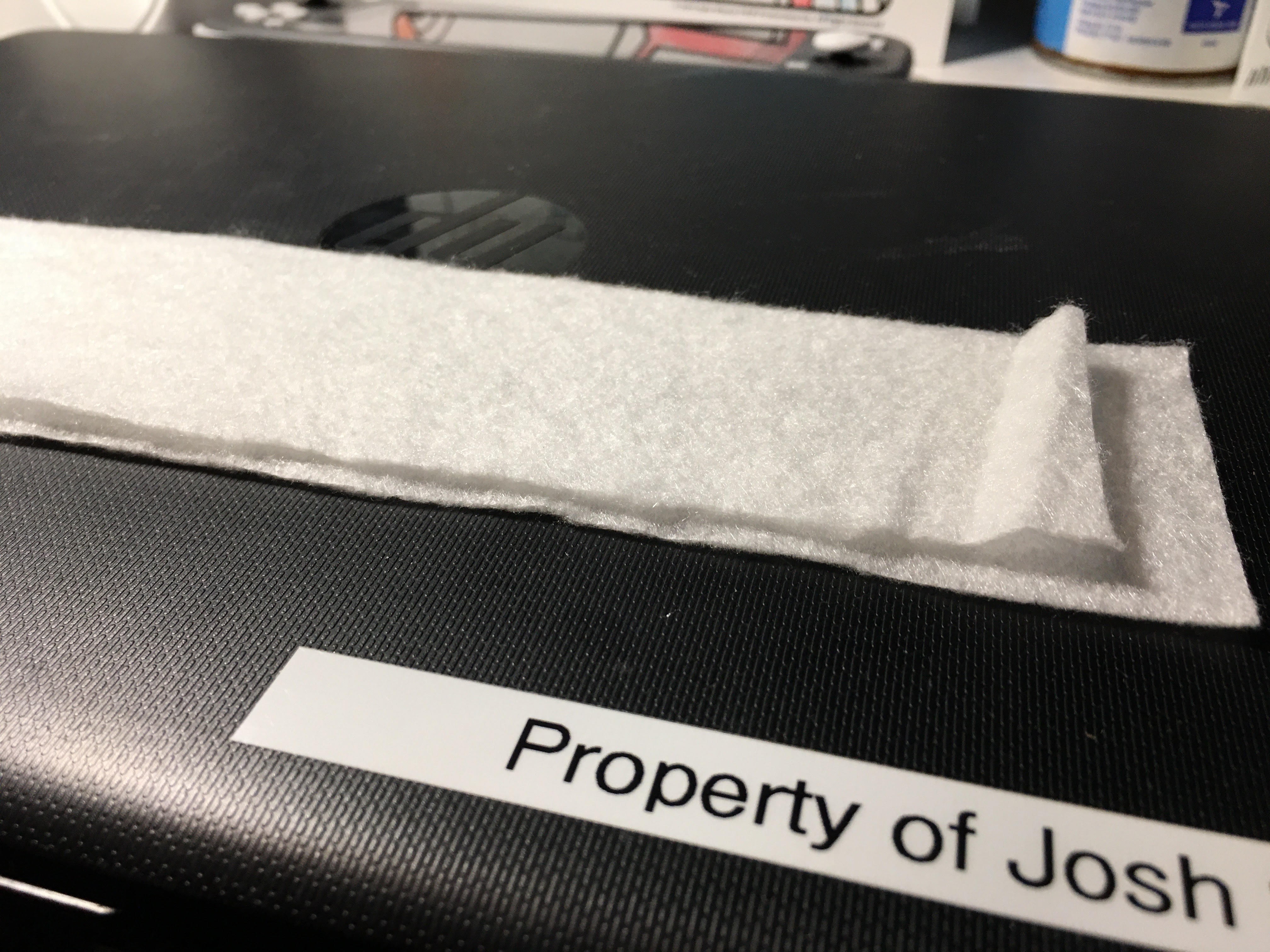 Two MERV 13 cloth strips on top of each other
You can see the frame is about 5mm thick and here is the doubled cloth in comparison for thickness. As you can see the cloth is very thick once it is doubled up.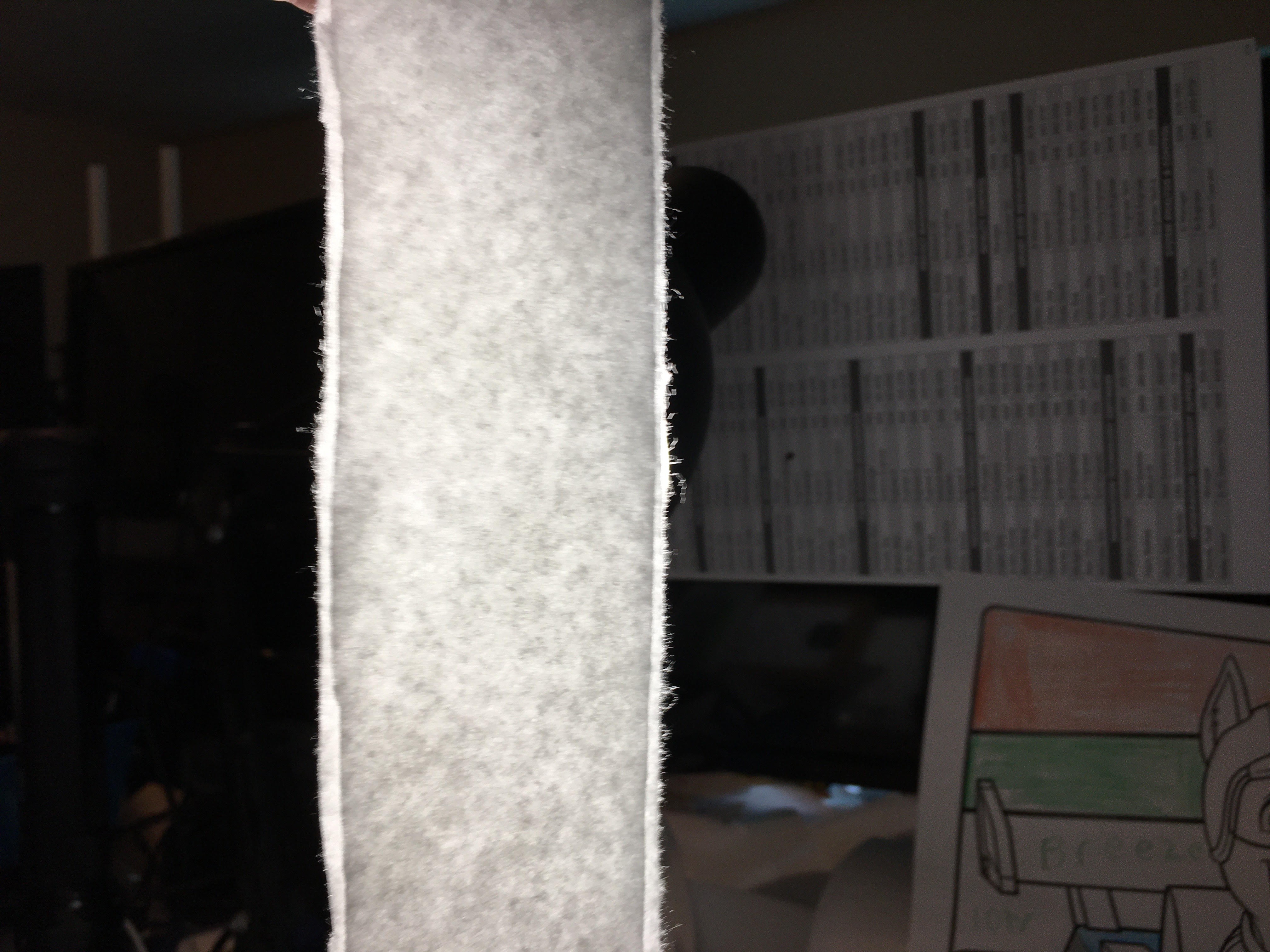 There is a huge buzz about checking your filters by holding them to a very bright light and see if you can see pin holes. These pin holes would be places air can leak through without being filtered. Ad you can see we have NO pin holes, only an even opaque glow.  This is two sheets stacked like pictured above.