Here is just a small update about the actual state of WinDIY
On the pictures you can see the ball bearing that i plan to use for the turret. (Banana for scale) It is actually a radial ball bearing and is therefore only suitable to a limited extent for absorbing axial forces. Since the ball bearing is mercilessly overdimensioned (compared to the low weight of WinDIY), this should work without problems. :)
In addition to that, I have completely revised the mount of the main axis. I will go into this in an extra log entry. 

Short story: I think that the old storage would not have lasted long. In the newly designed version, the main axis is held by two radial ball bearings. I call this technique (which is certainly not new) "Aluminum profile reinforced 3D print". :D Please also see the pictures in case of upcomming curiosity. :)
That being said: The past few days I've been thinking more and more about the wind vane for WinDIY. This is the last big and important part of the wind turbine that I haven't worked on yet. A first (rough) sketch of the structure and a photo of the STL file for the first draft can be seen in the photos. 
Little cliffhanger: I stopped printing the first draft after half an hour. More on this also in another log entry. :)

With all of these parts, I largely assembled WinDIY for the first time last weekend. I think now you can slowly see how it should look. :)
Turret bearing: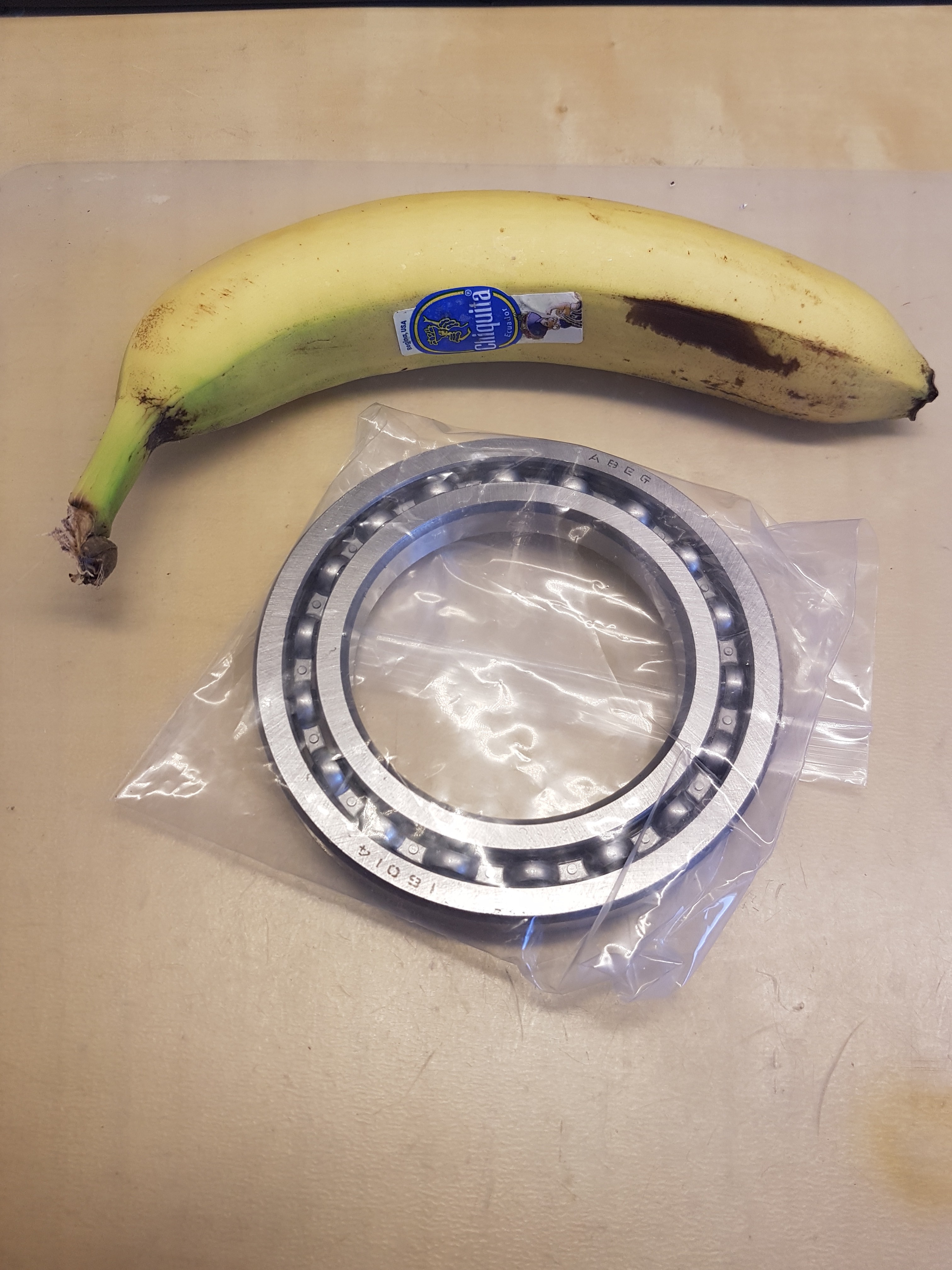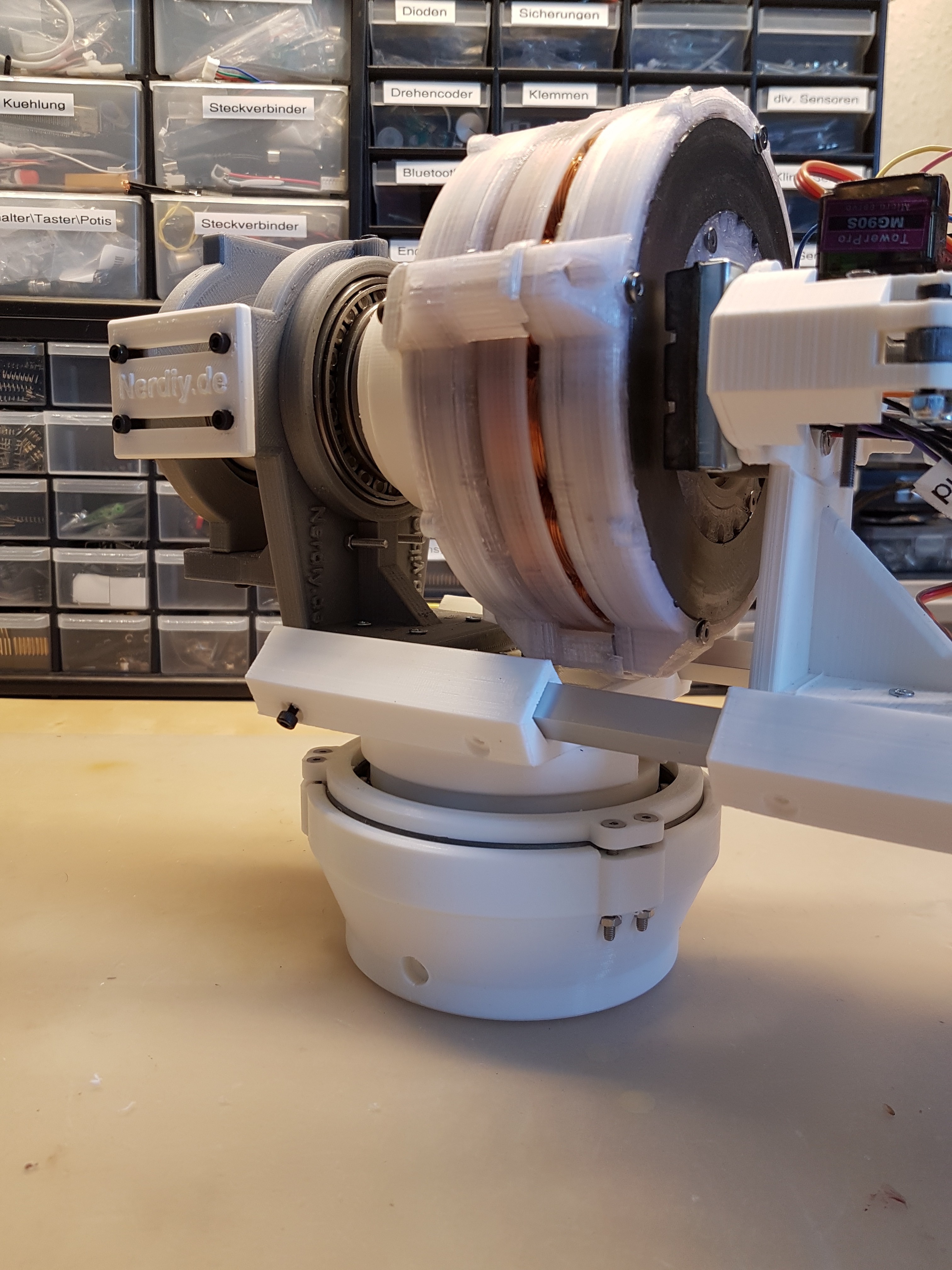 New main shaft design: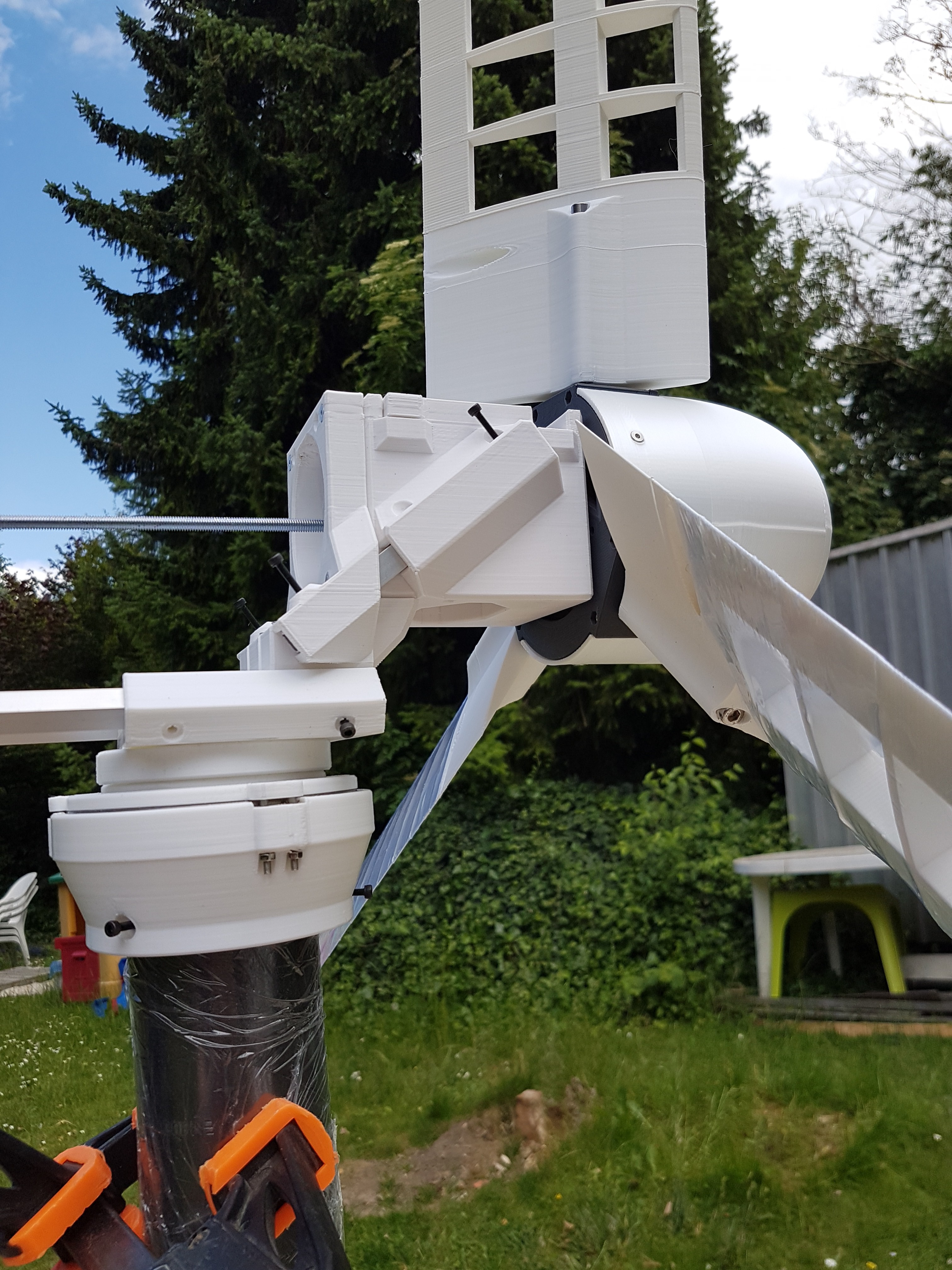 Rough look including wind vane: