PCB sneak peek
For the last few weeks I have been hard at work at designing a PCB for the ROV.  It will include the base ESP32 module as is, plus a ton of extra sensors and connectors for much more sensors! One of these new sensors is an underwater pressure sensor that I got today.
Furthermore, here is a little sneak peek of the PCB (not yet finished):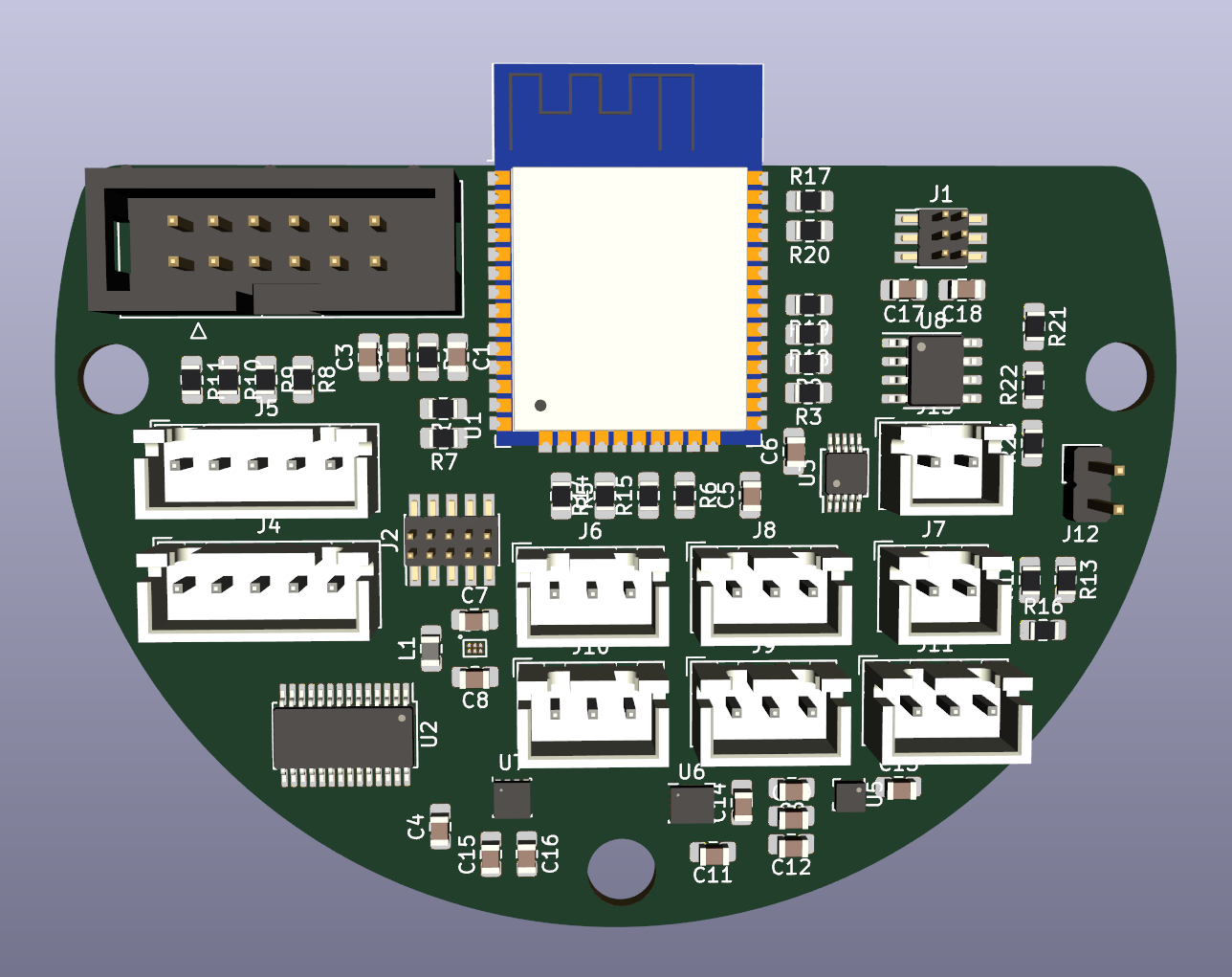 Wiring documentation
There is a lot of cabling in the project. It can be quite complicated and it is easy to make mistakes or to forget to plug a wire back in when they become disconnected. This will only continue to grow with the project. So I create a document of all the wires and how they connect to each other.