After dozens of revisions, I've got a button that I feel is getting pretty close to meeting all the requirements.  Here it is:
It's rather unassuming, but it is a highly reliable switch and takes only ~60g of force, with a uniformity of activation pressure across the top surface.  Mechanically, this seems a really good solution.
Here is a breakout of the various components: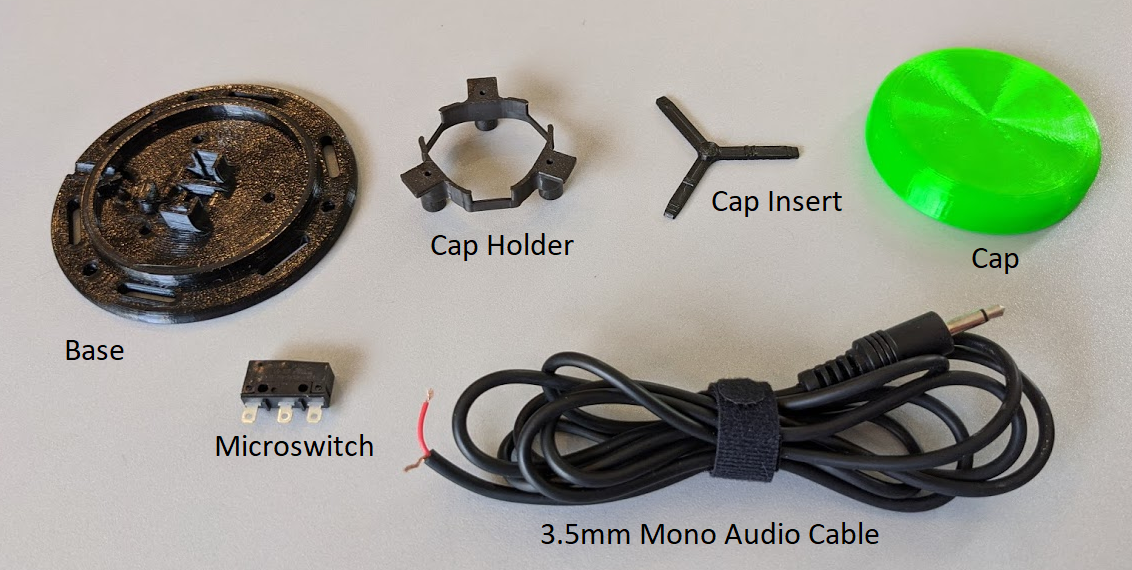 And here's a picture of the cap holder, and cap insert placed in the cap before being screwed down to the base:
And with the cap holder in place: 
A key aspect to the "feel" of the switch is that when in its resting (non-pushed) state, the microswitch is already under some pressure, although not activated.  If you don't do this, the switch will feel "sloppy" and rattles around. I found this to be tough to achieve consistently and reliably because it requires component precisions that near the layer thickness of the 3d printer (empirically, somewhere in the neighborhood of ~0.1mm).