Somehow several pictures from my last log entry didn't show up after I posted it.  I don't see a way to edit it right now, so I'm posting them here.
This is the button, once assembled: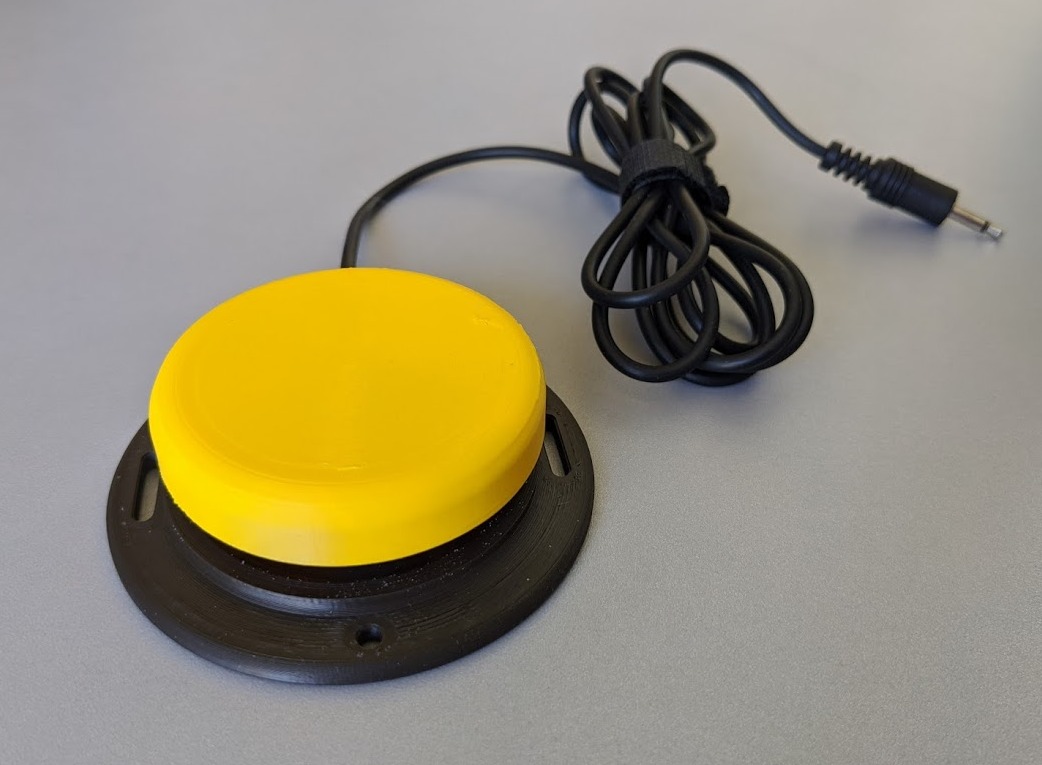 For assembling the cap, first the cap insert goes in the cap: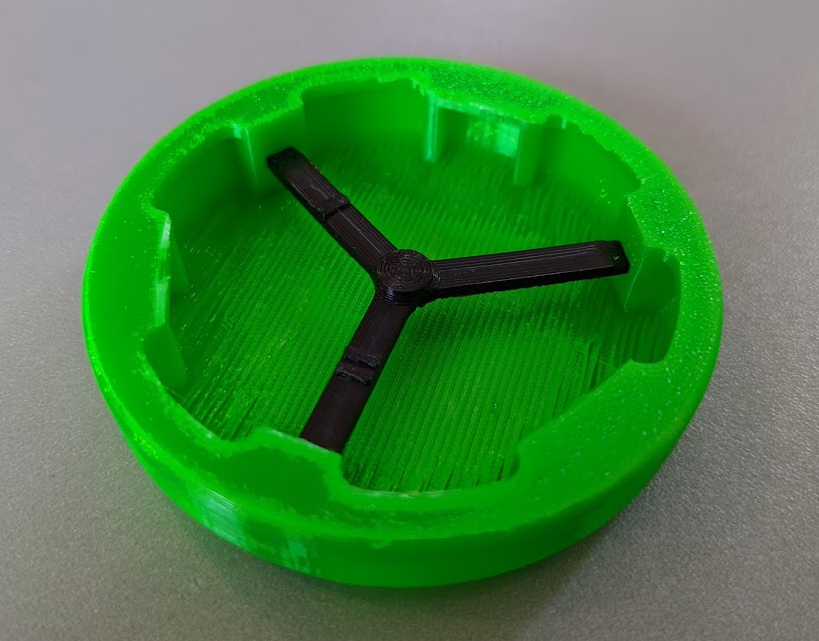 Next, the Cap holder clips in: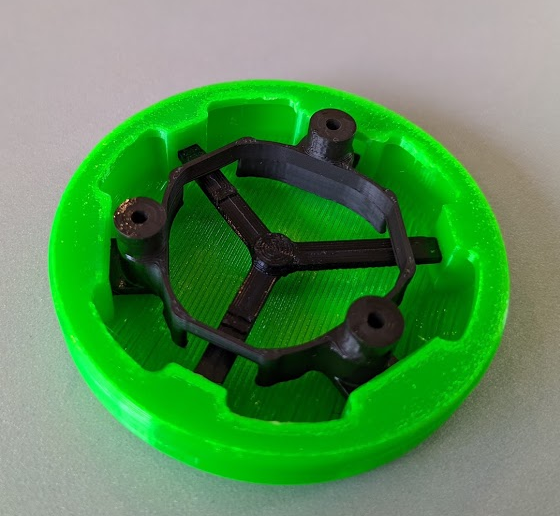 The switch is mounted in the base with the wire soldered on, and then the piece above is screwed down (I'll post more pics later of this part of construction-- I don't have any right now).  The cap insert is what pushes on the microswitch's button.  And the cap holder is the piece that keeps the cap from pulling up/ falling off.