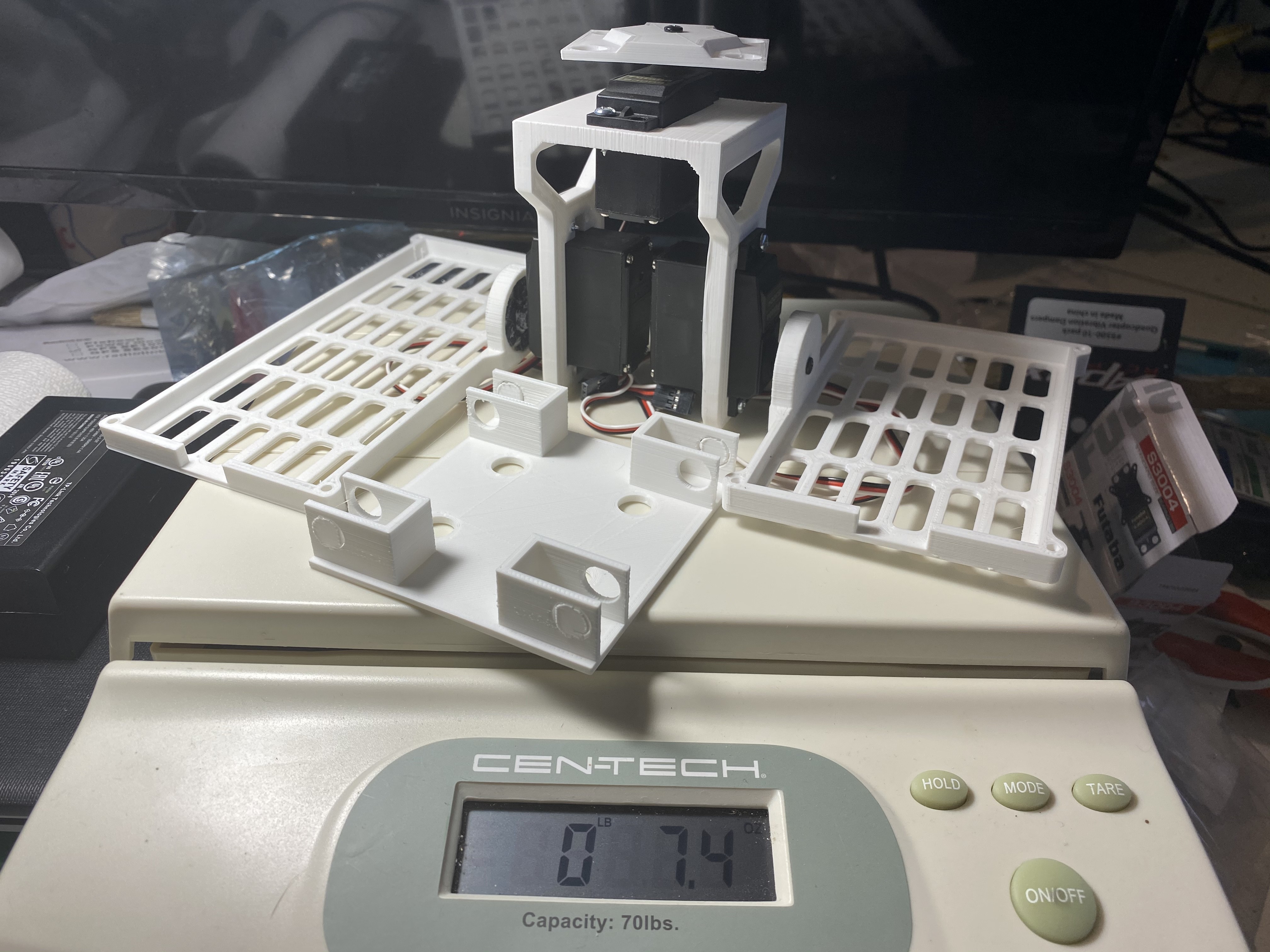 This is the newest and lightest assembly for the 5G and 2.4G WiFi gimbals, this is meant to serve a 65 degree cone from the gimbals. 7.4 ounces before the 4 rubber grommets are inserted and the 2.4G and 5g wifi unit. We have already weighted the 5G unit at 3.6 ounces and the 2.4G and 6.6 ounces. Adding those up should give us a little over 17.4 ounces, just a little over 1 pound all together.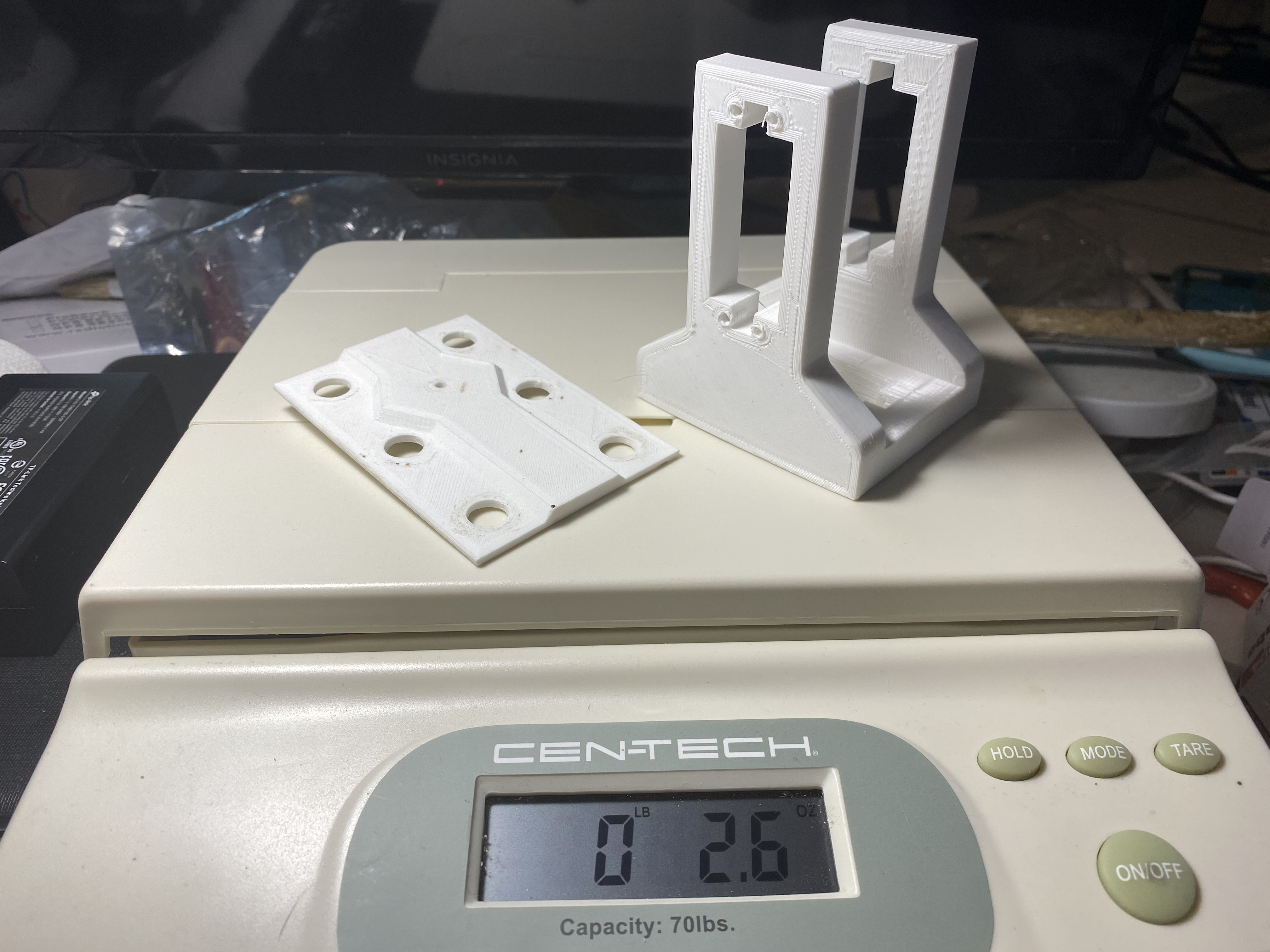 The was the previous frame for the WiFi array. We dropped 1.6 ounces off these two parts by themselves.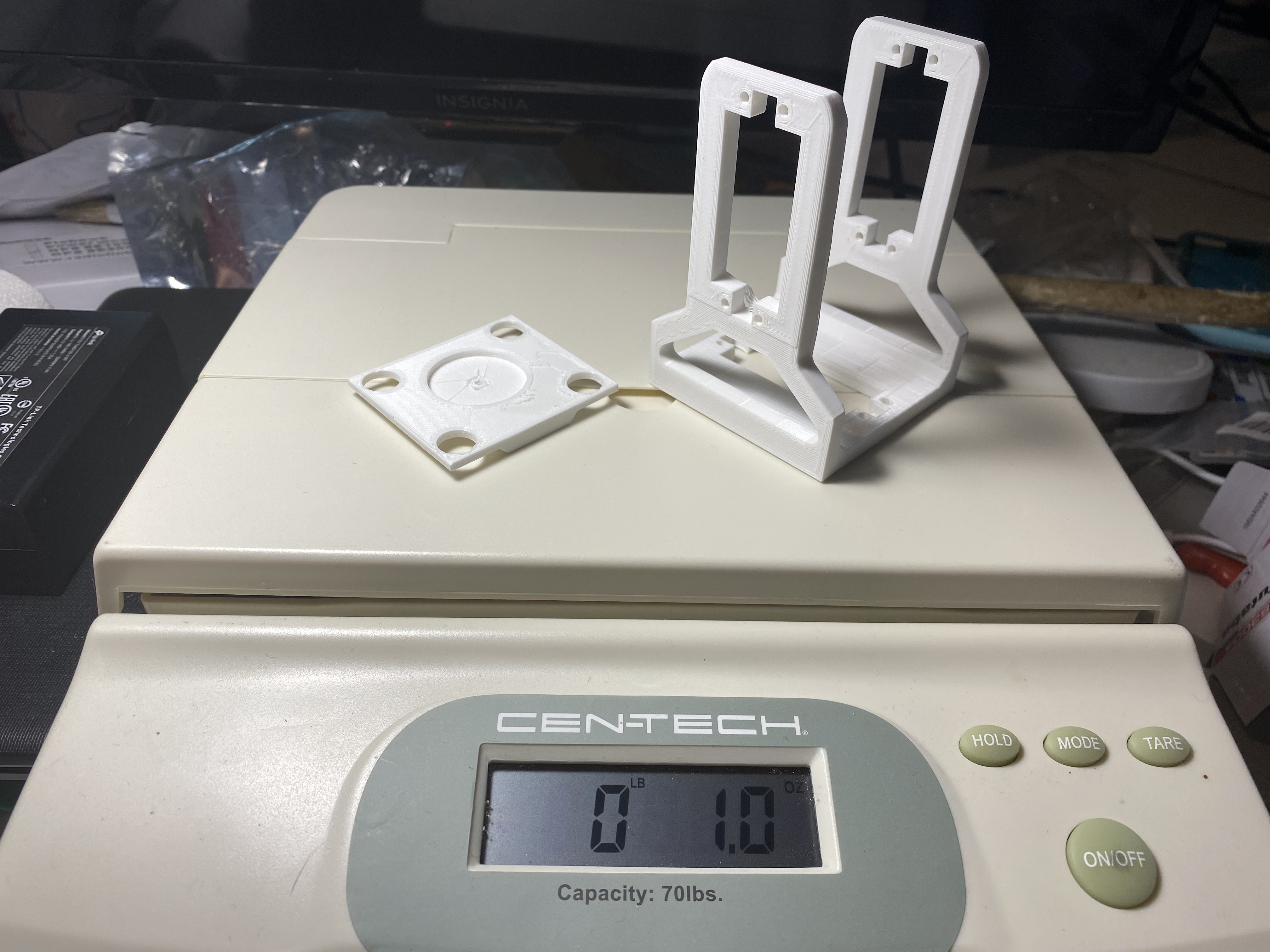 Here is the weight in for the V5 WiFi Array frame and servos. An even 1 ounce for the frame and mount by itself.