OK so when going through the use case and proof of concept phase. Realistically I need to build two air frames to demonstrate the function of rapid deployment and air to air radio communication bridge. There are other functions too we will discuss, but this is the initial basic use case.
I try to be clear about what I am using and also offer similar alternatives for those who one day want to duplicate the results.

I scored another good deal, but take in mind that this format has been cloned several times and you can get entire kits will all parts like remote and flight controller for this price, however we have obvious time constraints as estimated shipping from China would have put us right before the end of the competition.
Here is an example of buying a full kit with pretty much everything you need all in one for a low price
https://www.amazon.com/Hobbypower-Hexacopter-Pixhawk-Controller-Simonk/dp/B0759B6SD5/ref=sr_1_1?dchild=1&keywords=f550+drone&qid=1593989739&sr=8-1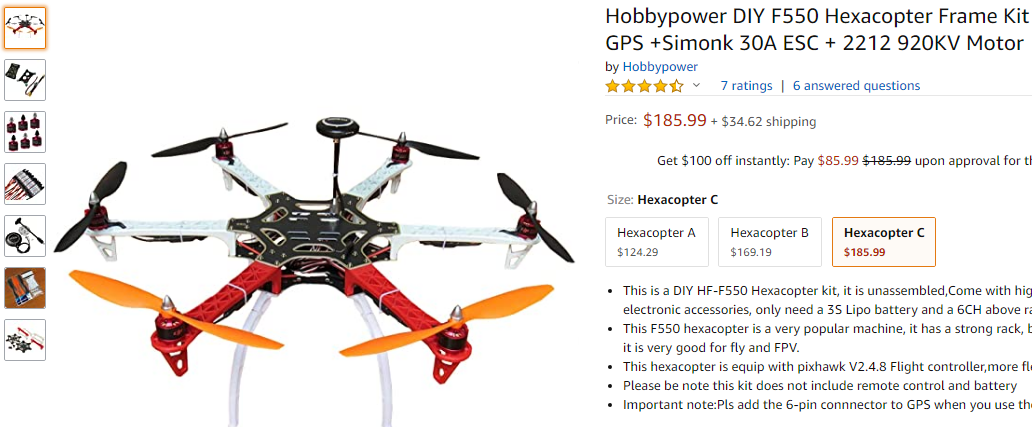 Above is an example of China Direct close shipment.