So after watching the interview with Chris Barnardo, I got inspired to purchase the Pip Boy stand as well.
I was on the fence of buying this thing, as it costs almost as much as the whole PipBoy kit, but I managed to find a good discount coupon to save some bucks. The build was fun, and the speaker works pretty well. However, it needs upgrades of course!

We were already going to buy some stuff online at Ikea, and I saw they sell this wonderfully cheap Qi charger. The LIVBOJ. Similar stuff at Aliexpress cost about the same price, and somehow I trust Ikea a bit more when it comes to consumer electronics.
Well, let's put that LIVBOJ into a PIPBOJ charger stand!
For anyone else trying this, there are some screws below the rubber feet that allow ease of access.
I only found this out after several minutes of trying to wrench the top off with an iFixit kit.

I do hope the module fits, but I can always wire the charging coil up to some longer wires.
Dimensionally I think it could fit inside the cuff holder.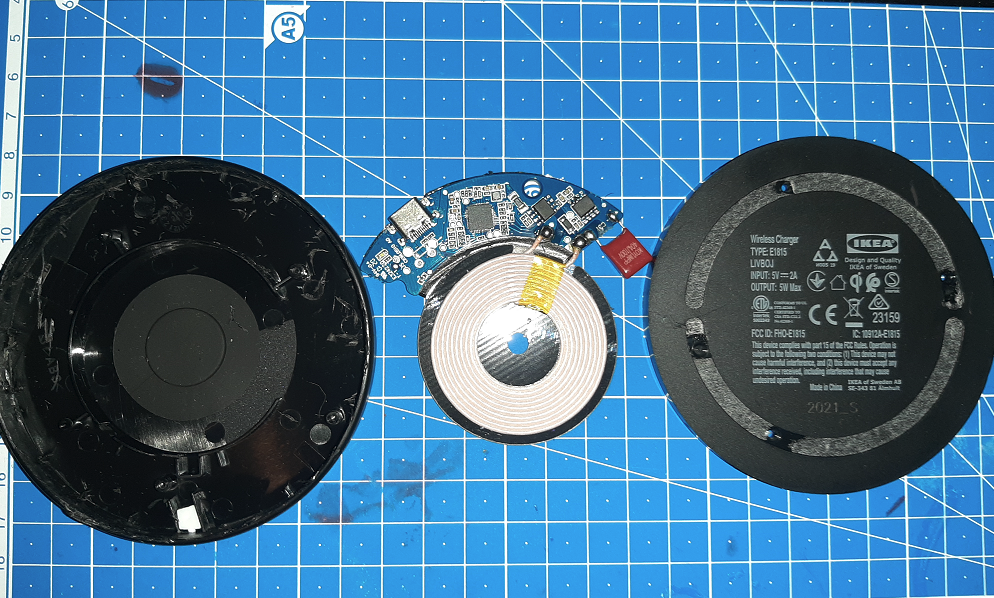 My idea is to put this module inside the holder for the PipBoy, so that it can wirelessly charge the BlackBerry Passport when needed. I did find out that the BlackBerry passport I've got doesn't do wireless charging. Fear not, AliExpress to the rescue!
With some stickers that you can plug into your phone's USB port to add wireless chargint