Layout preparation and printing
For designing my schematics and the PCBs layout I use KiCAD from CERN. Use whatever software / online tool you like.

For plotting / exporting the design I set the following parameters (File -> plot):
- Only export F.Cu and B.Cu, so front and back side copper, you do not need more. For one layer PCBs only export F.Cu.

- Plot as SVG
- Drill holes 'small' so you have a center point for drilling
- Mirror the design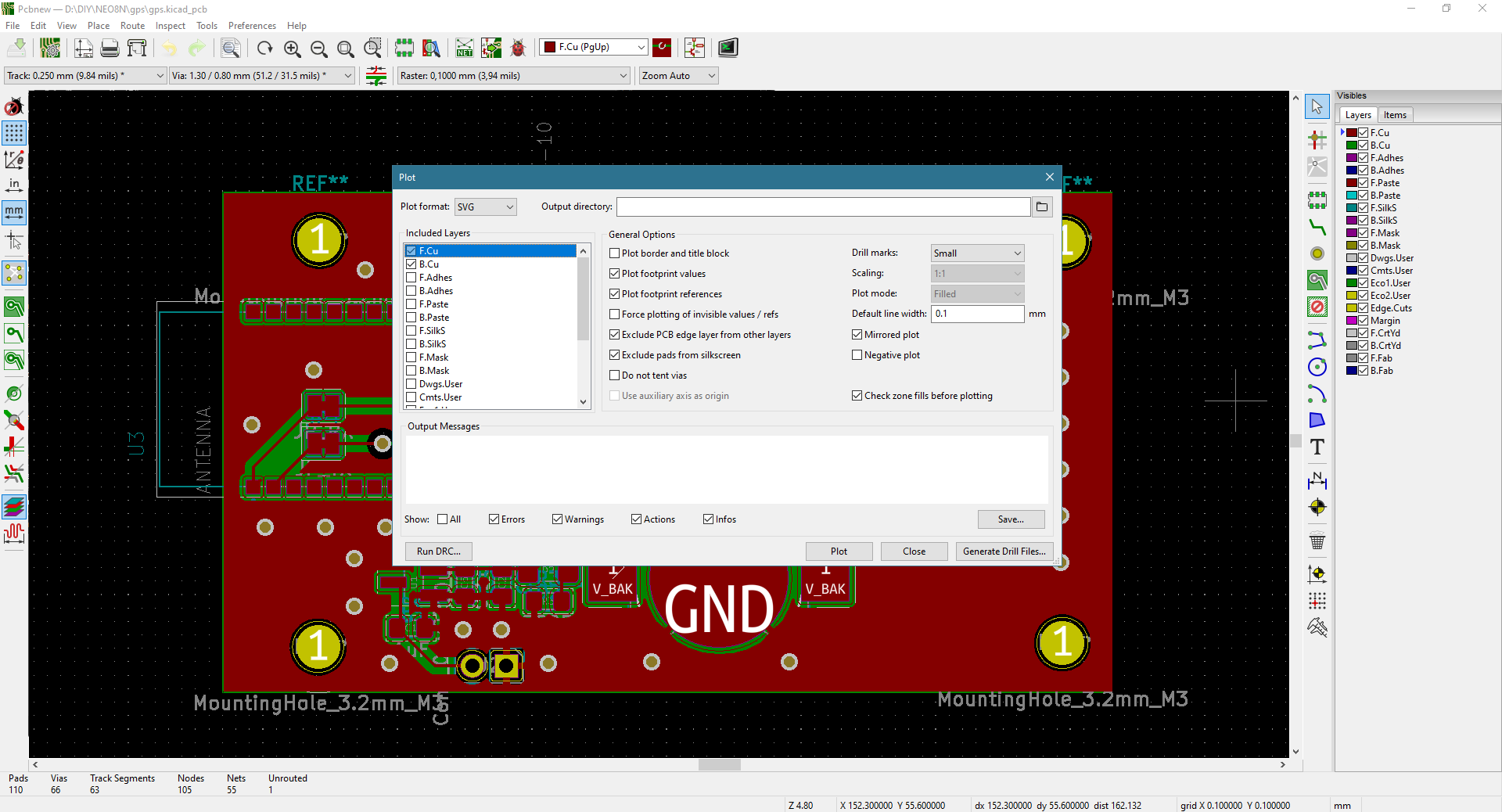 The following steps are only nessesary if you are making two layer PCBs. For one layer simply print out the mirrored design and center it on the PCB raw material. Then continue with 'Exposure, developing and etching'.

Open the SVG files in Inkscape and align them so that they are on the same height. Flip one side vertically so that the vias / holes are superimposing when you mentally fold one side over the other (vertical hinge). Then draw a rectangle between them with the height of your design and width of your PCB thickness. I use raw PCB material from Bungard which is 1.5 mm thick. Position the front and back layout 3-5 mm apart from the rectangle and then distribute them equally around the center rectangle.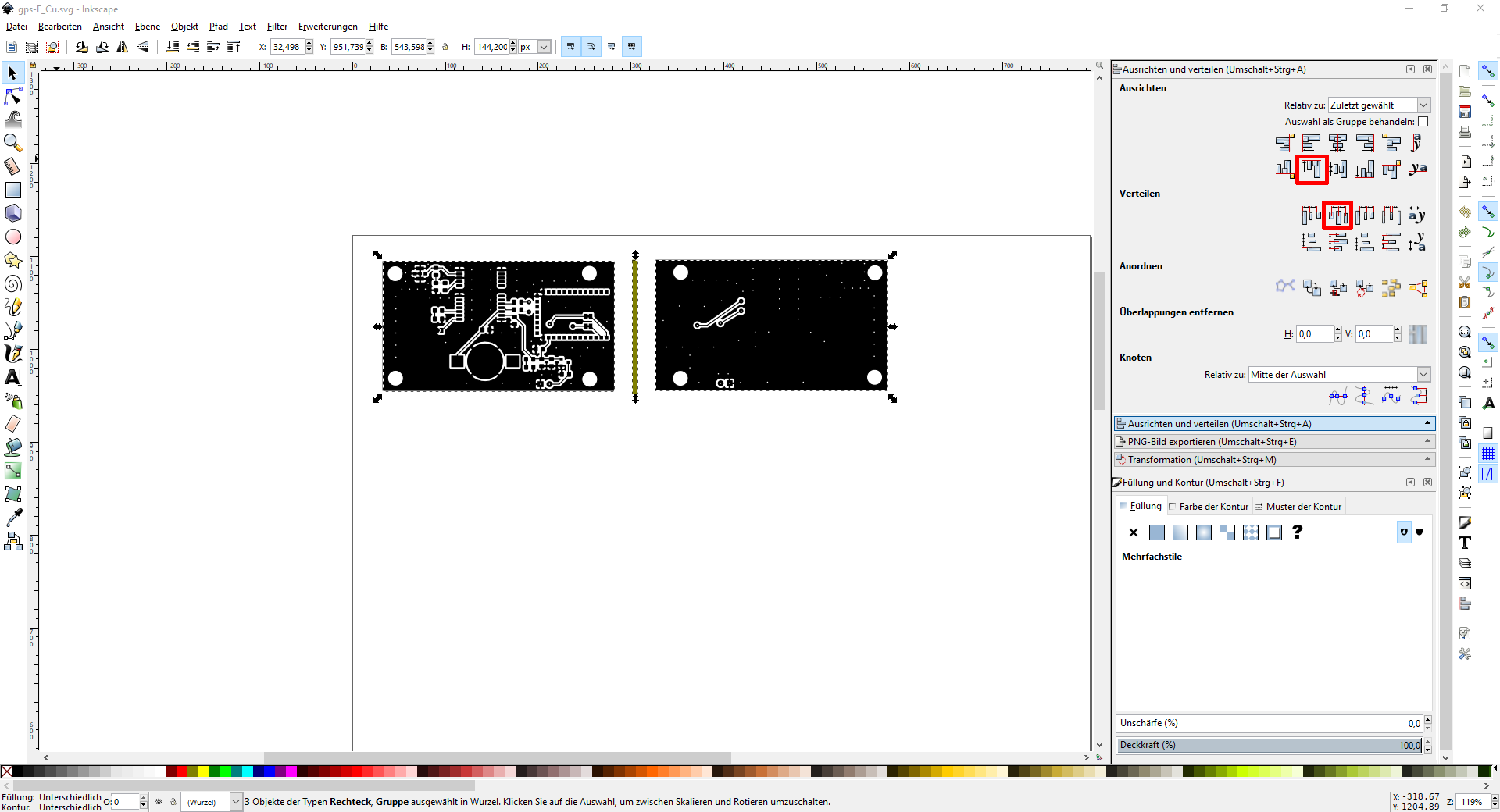 The spacing is important for the etching process. It garantees a good positioning in the holding rails of the etching machine and insures that your design is not covered by the holding mechanism. The next step should not be nessesary but I experienced some trouble when printing direct out of inkscape. One side of the PCB had way thinner trances then the other side although in inkscape the paths where the same width. To avoid this, export a PDF file and print this. You should choose the darkest / uneconomical settings possible to print. The darker the print, the better. If your toner is almost empty the print will be to light and the underlaying photoresist will be developed. I have only tested this with a laser printer, not sure if an ink jet printer will work.

I got the tip that the resolution after exposing is way better with transparency paper than a clear foil, so print on this if available.