Introduction
 The CM100DY-24H  is a 1200V, 100 Ampere Dual Power electronic module primarily designed for switching applications. Each of the modules consists of two insulated-gate bipolar transistors (IGBT)  designed in a half-bridge configuration whereby each transistor is connected to a reverse super-fast recovery flyback diode.
All components inside this electronic module   are isolated from the heat sinking baseplate, by a basic system assembly and thermal management.
Features 
Low power consumption and low drive power
Low VCE(sat) @ IC = 100A, VGE = 15V, Tj = 150°C
Discrete Super-Fast Recovery (135ns) flyback Diode
High-Frequency Operation(20-25kHz)
Isolated Baseplate for Easy Heat Sinking
APPLICATIONS
The CM100DY-24H   is an electronic module mostly use in switching applications, for instance, frequency converter and chopper applications.
USE
This module is suitable for switching due to its low ON resistance, high-frequency operation, low gate drive power and coupled with almost zero gate drive current makes it a good option for high speed and various high voltage applications like SMPS, PWM, variable speed control, AC to DC converter and other high-frequency converter applications which operates in the range of hundred's of  kHz
The CM100DY-24H   can be used in Ac and DC motor drivers.
To control an unregulated power supply (UPS) system.
The CM100DY-24H    is used in switched-mode power supplies (SMPS) and Pulse-Width-Mode(PWM)
It is used in DC servo motor control and induction heating.
It is used in inverter such as LOW POWER CVCF INVERTER (UPS)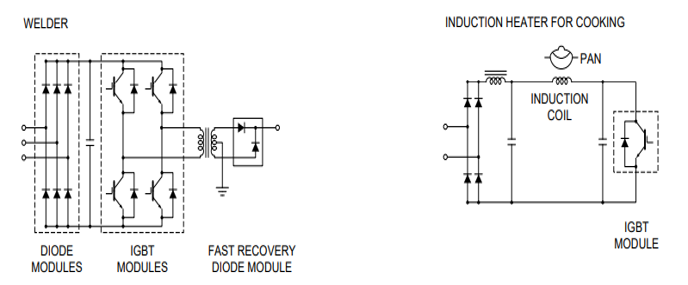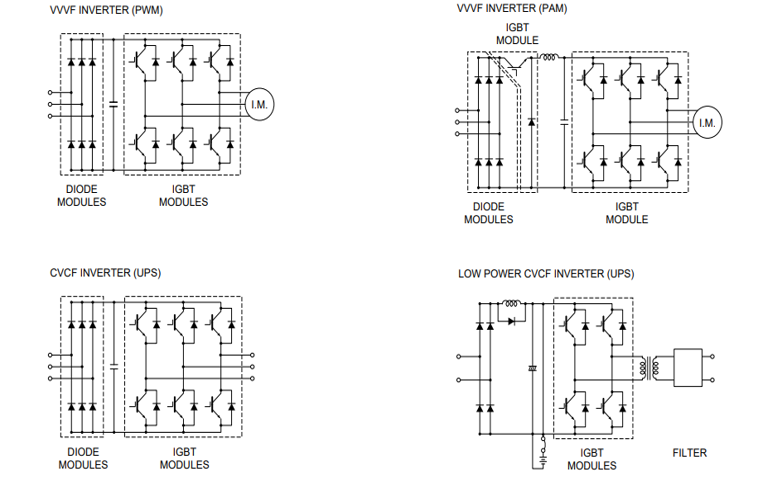 Video on Youtube: