After three weeks of understanding the problem, needs analysis, and brainstorming concepts, we have gotten to the next stage where we can start doing some real work.  To summarize our ideas, we made this high-level figure showing our complete platform solution to the problem.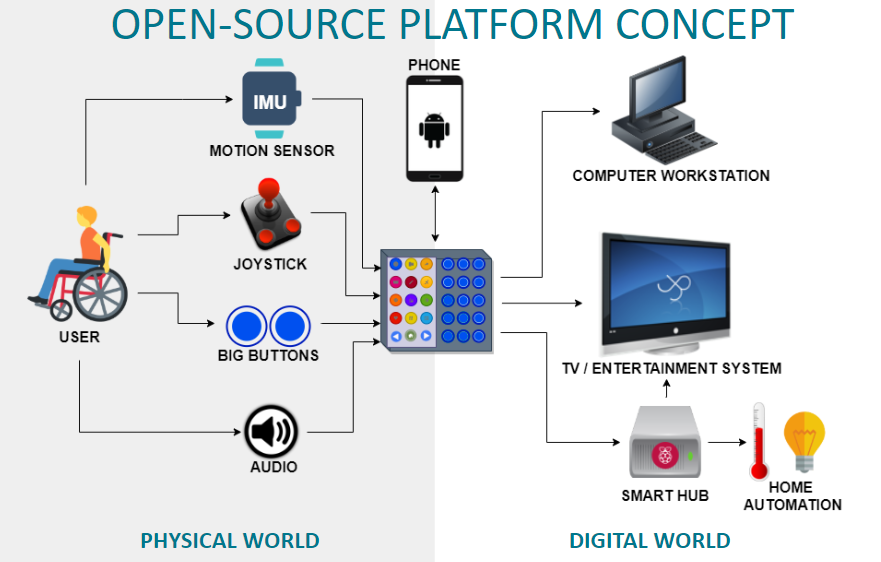 There's a lot of exciting ideas and it would be great if we could work on all of them to deliver an all-encompassing solution for any user with disabilities.  However, given our timeframe and team bandwidth, it is impossible to do everything proposed at a high level.  With the help of the team at UCPLA, we hope to narrow down the most promising concepts that will deliver immediate benefit to improve users.  
This upcoming week is the prototyping phase, where we hope to develop an initial proof-of-concept prototype(s) and prepare to send it over to UCPLA for some user testing.  One unique circumstance of this project is 3 different people simultaneously prototyping while never meeting in person.  Communication will be key and I look forward to learning valuable lessons.  Can't wait to get started!