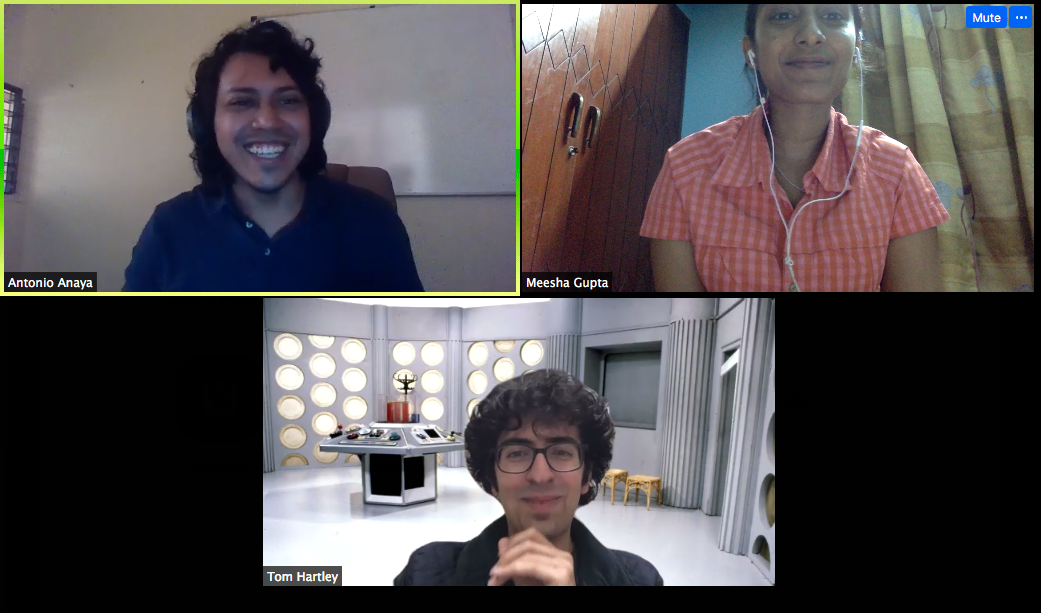 Hello from the Field Ready Dream Team !! Are you excited to hear about some new updates on this challenge?
Well, lets start with the review of 1st week and how far we have come:
We are almost entering the stage of concept design after intensive user-centered and Field Ready organization focused research ! We have also had an amazing insightful conversation with Catherine from Field Ready about how they document each detail of their product -- from part number to risk assessment to testing plan and all the necessary things that would help us come up with a concrete idea to design a robust labeling and tracking system!
Each one of us researched about how different industries such as food, medical and healthcare, and humanitarian aid implement their labeling and tracking systems. Surprisingly, we found out that many of the industries use barcoding system to label but have a complex software which makes it hard to navigate for the user. We also discovered more about RFID tags and how they are used in different industries.
Our goal is to build an easy-to-use software or some sort of design that is user-friendly but also fulfills the purpose of the challenge -- this labeling and tracking system shall ensure consumer protection and user-friendliness along with product repair and recovery!
We have come up with a consideration chart which highlights various significant details we need to focus on for our challenge, and whatever product we prototype, it shall cover those bases in an easy way!
Here is our General Research: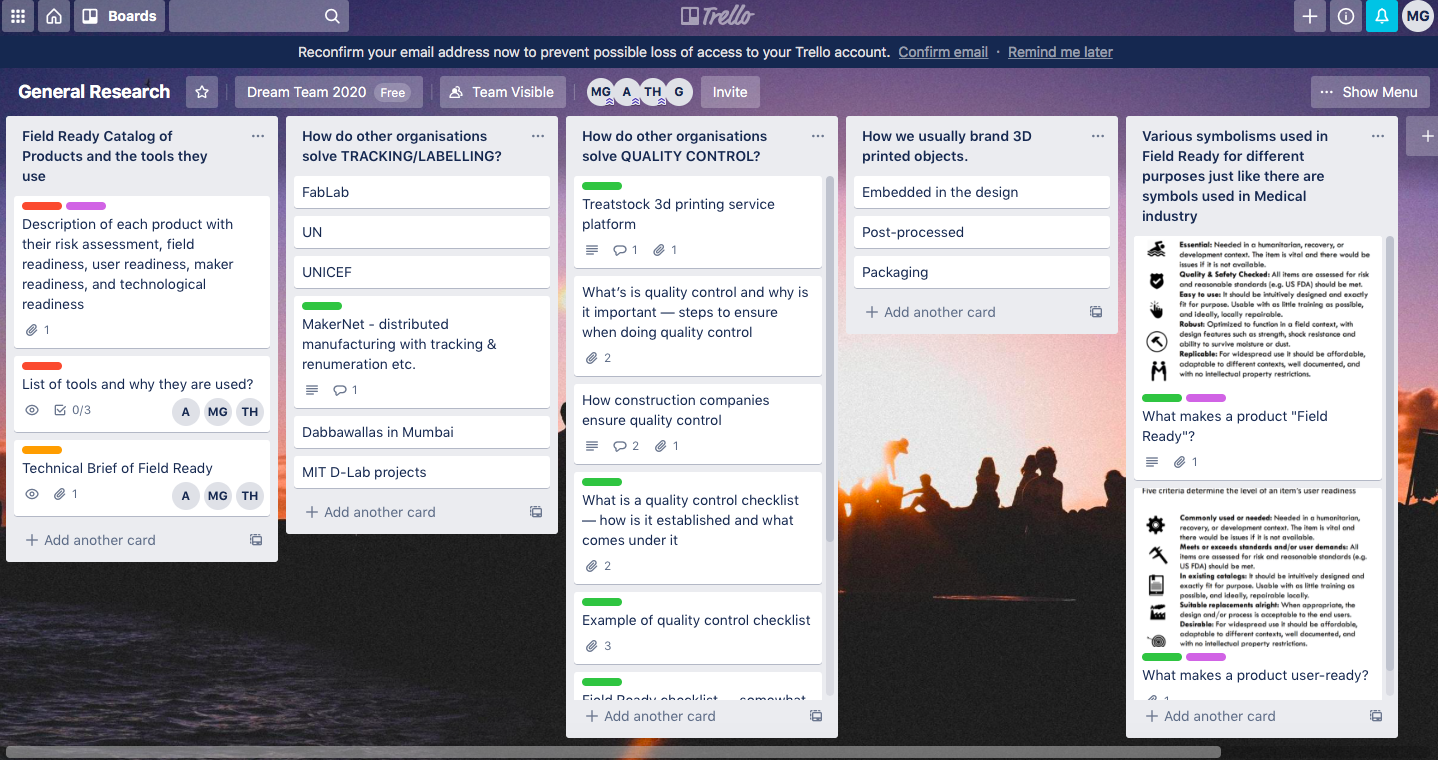 Into the week of concept design:
After all this research, our plan is to interview other members of Field Ready to get a broad sense of how their products are packaged or delivered or documented or how are they ensuring quality control / assurance at present.
We are also going to prepare a google survey for them and ask them a few questions which would help us develop concrete ideas serving the purpose of the challenge !
Each of us will be brainstorming different ideas or tools we would use to tackle this challenge -- keeping in mind the short-term and long-term products and how this labeling and tracking system shall incorporate both of these. While we do so, this consideration chart would help us along with various other parts of our research: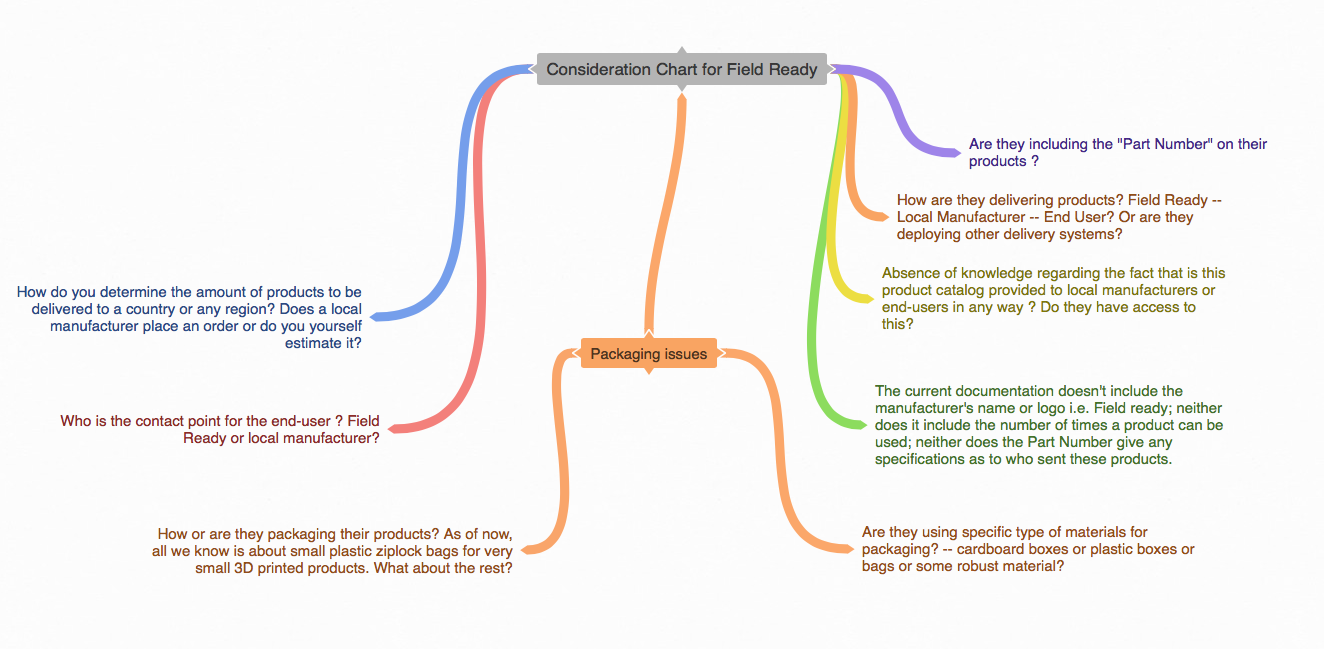 We are extremely excited about brainstorming unique ideas that can be implemented in the real world and which focus on the "need" of the end-user!! Our goal is to incorporate the feature of user-centered design into whatever solution we would come up with.
Till then, stay tuned for more updates later !!