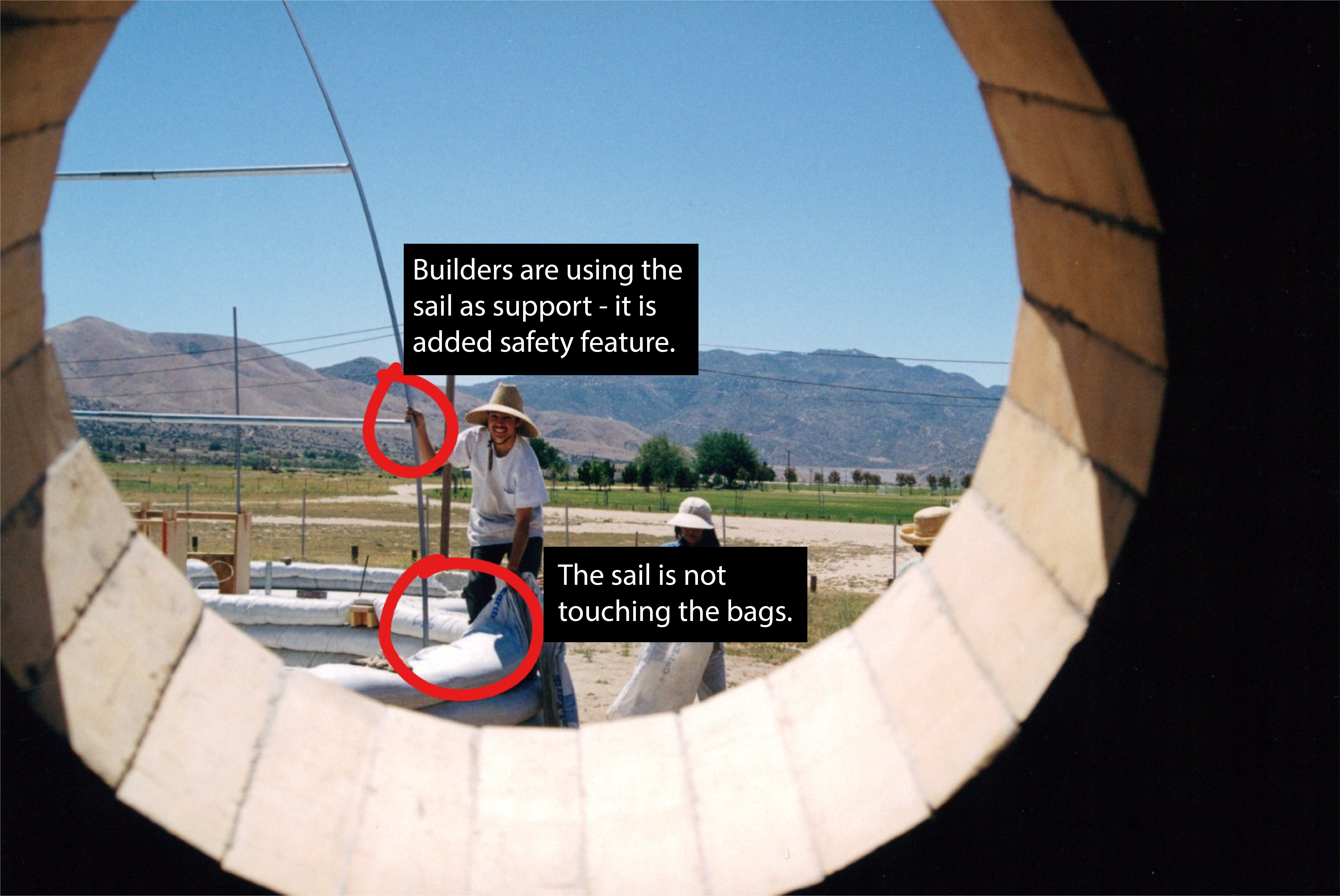 Observations
The sail is being used as a reference for the build. Its not being used to push against as a backing for the earth filled bags. (observe that the bags are not touching the profile.)
The sail is being used by the builder as a support system to walk on the different layers of build and it is a good support system when there is no scaffolding in place on site. 
Questions
If the profile is not taking the load and is just being used as a reference tool, then does it have to be so robust and have a complete profile shape? 
Has the profile ever been used as a pulley to move material to the layers?
Is this the only sail profile style compass ever tried by CalEarth?
Does the compass profile have to take any form of loads?