Problem 
How might we decrease the occurrence of marine species entanglements with fishing gear and decrease ghost gear creation, while making the commercial fishing process more intelligent for fisheries?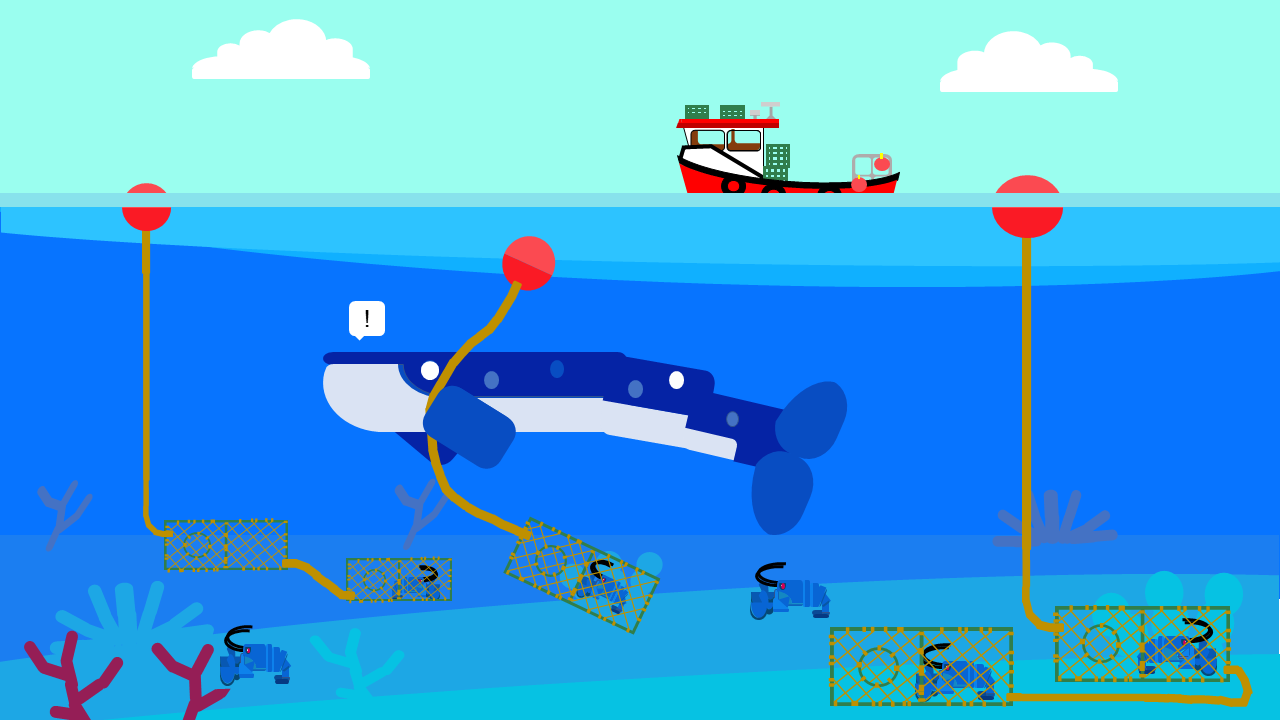 Our main goal is the prevention of gear loss. A great solution not only benefits the environment but also benefits the fishers, they can avoid the income losses that ghost gear creates and also benefit from an intelligent gear that collaborates to improve their efficiency. 
To achieve our goal we define a concept of operations the includes an intelligent buoy that allows fishers to track the position of the traps, and a ropeless mechanism that prevents entanglements.
Electronics
This project contains the design of 2 electronic devices (from left to right in the following image): the Intelligent Buoy and the Onboard Gateway.
Intelligent Buoy
To achieve the position marking of the traps we selected 5 main components: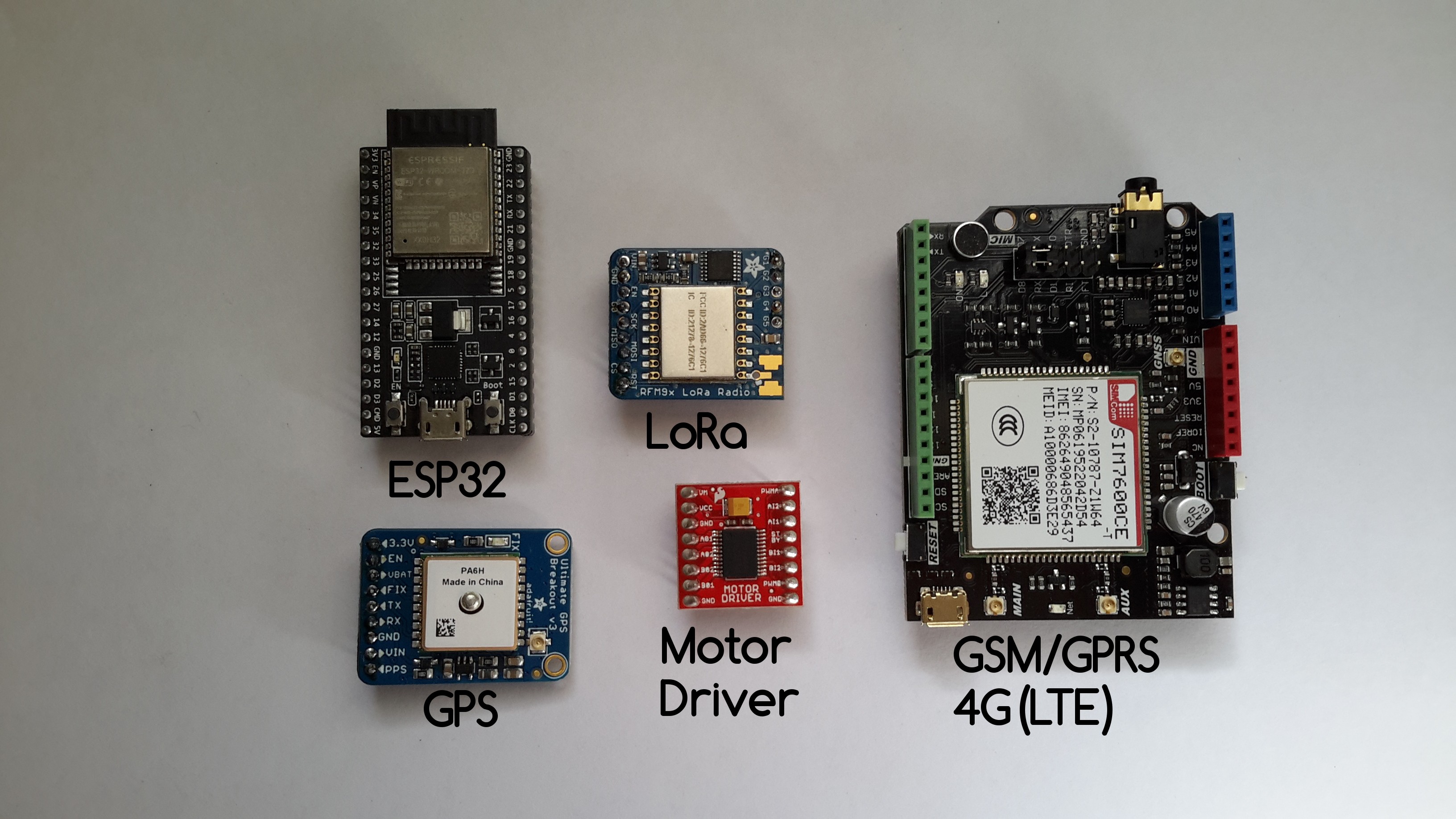 From this main components we designed 2 PCBs: Buoy A V1.0 and Buoy B V1.0.
Buoy A V1.0 is a 141.73 mm x 54.86 mm PCB that integrates the 5 main components (ESP32, LoRa, GPS, Motor Driver and GSM/GPRS). Buoy B V1.0 is a 102.46 mm x 44.20 mm PCB that integrates 4 of the main components (ESP32, LoRa, GPS and Motor Driver).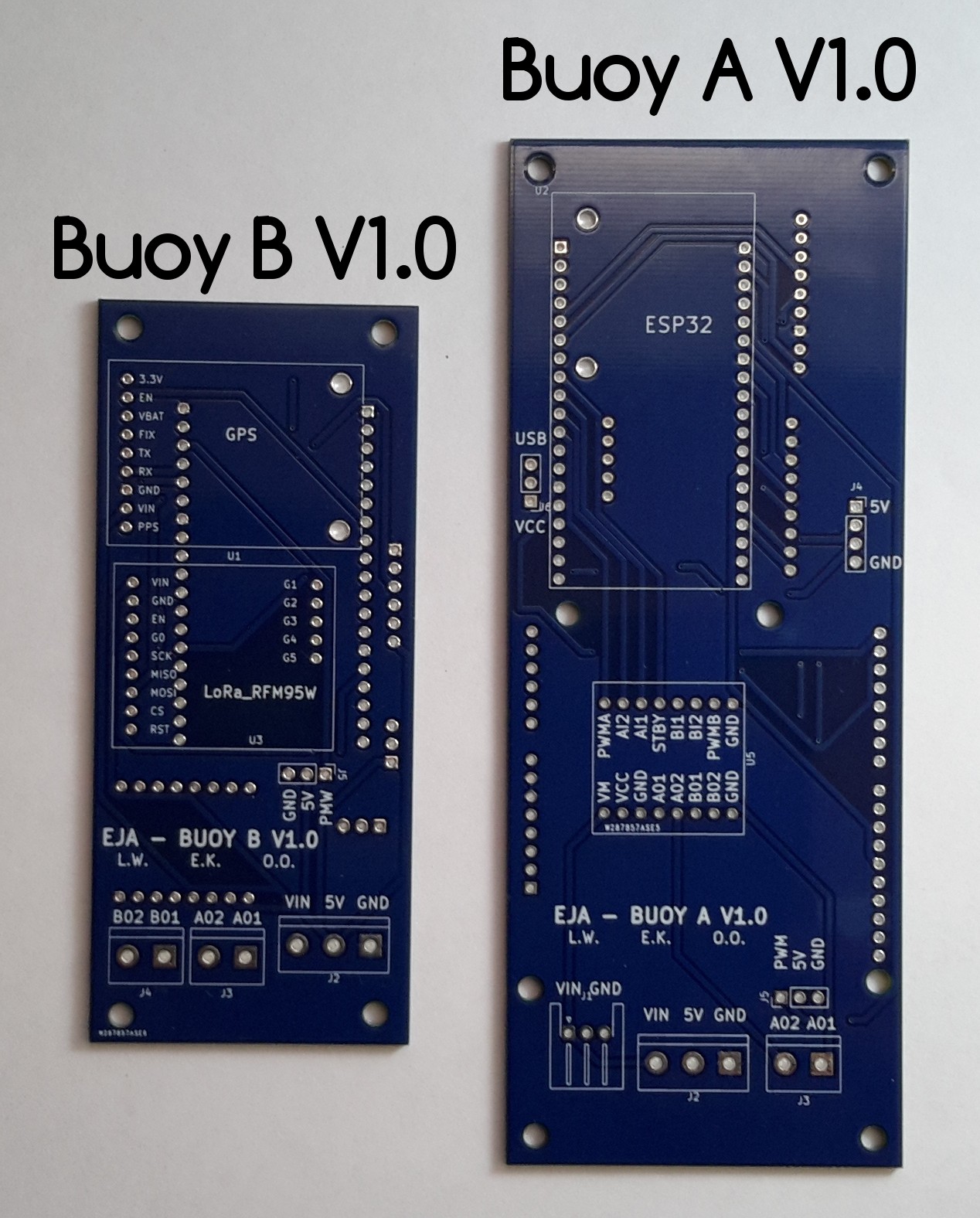 To describe the PCB designs we have prepared the following guides:
It is possible to adapt more modules/breakout boards to the current designs, there are dedicated connectors that allow it in each board, we have explored the following additions:
Onboard Gateway
To communicate with the intelligent buoy and receive the GPS data we have selected  3 main components: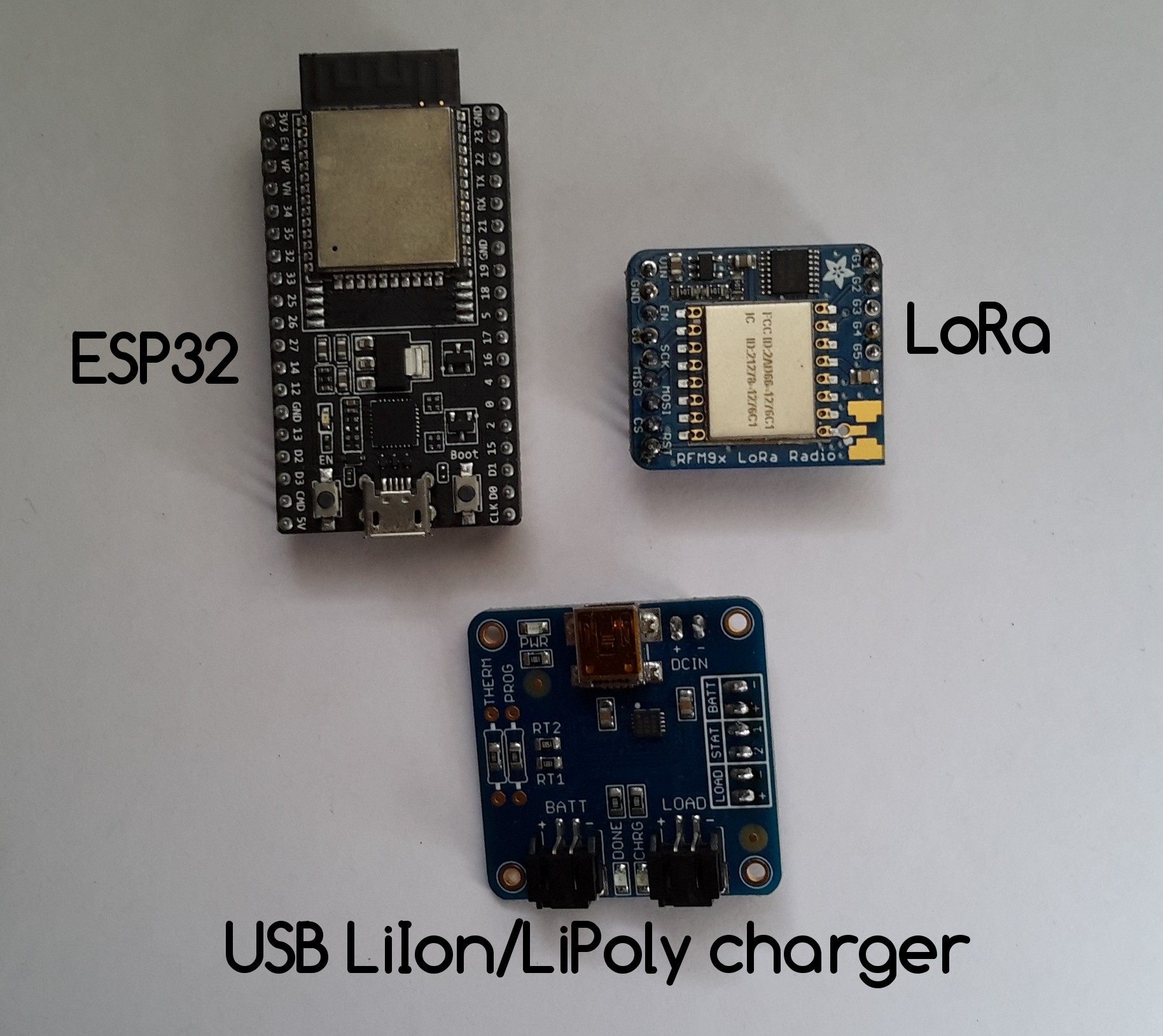 From this main components we designed the PCB: Onboard Gateway V1.0 (134.11 mm x 62.48 mm).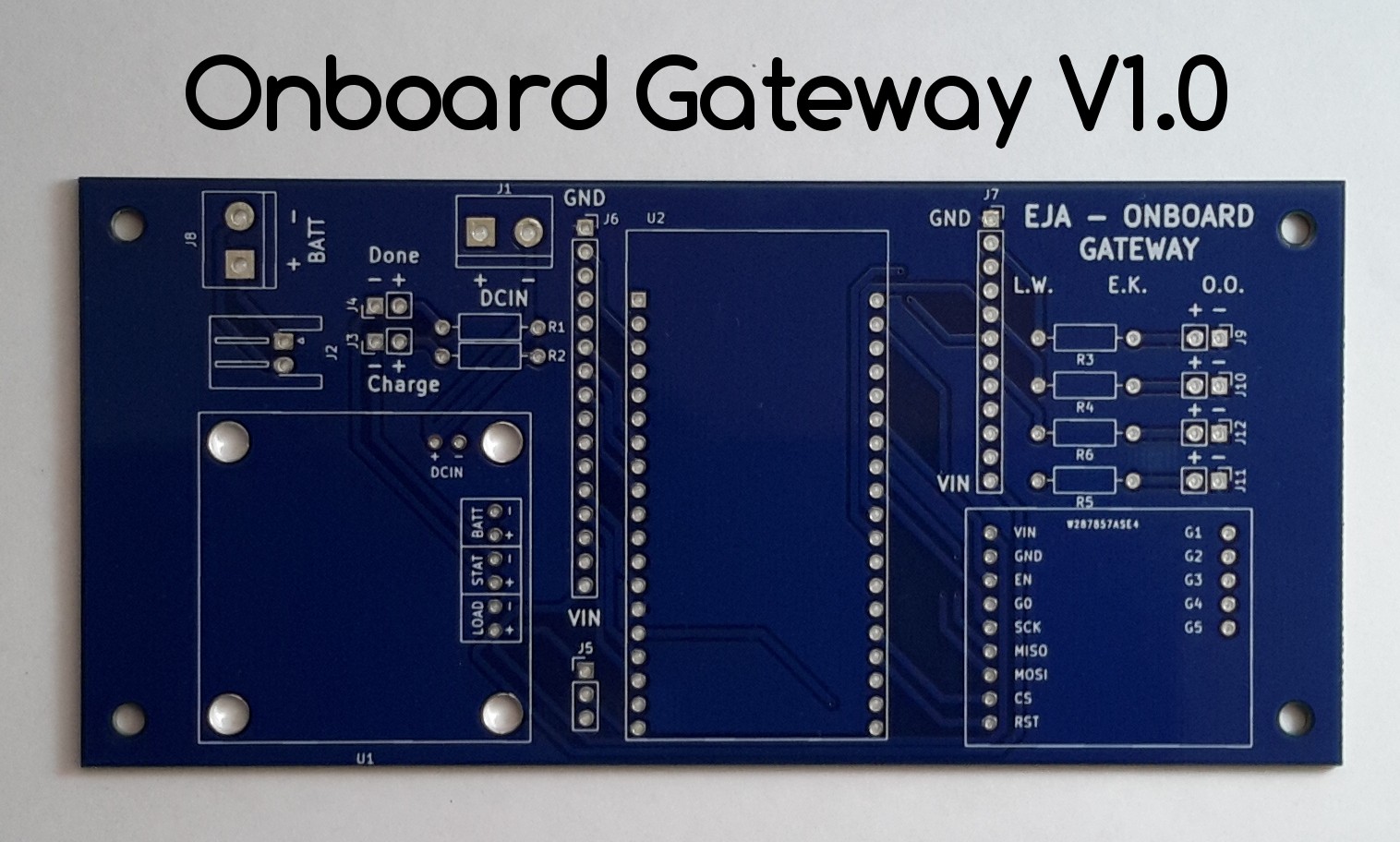 To describe the PCB design we have prepared the following guides: