This log describes the recommended assembly instructions for the Buoy A V1.0 PCB. The following image shows all the required components, with an identification number that will be used in the log.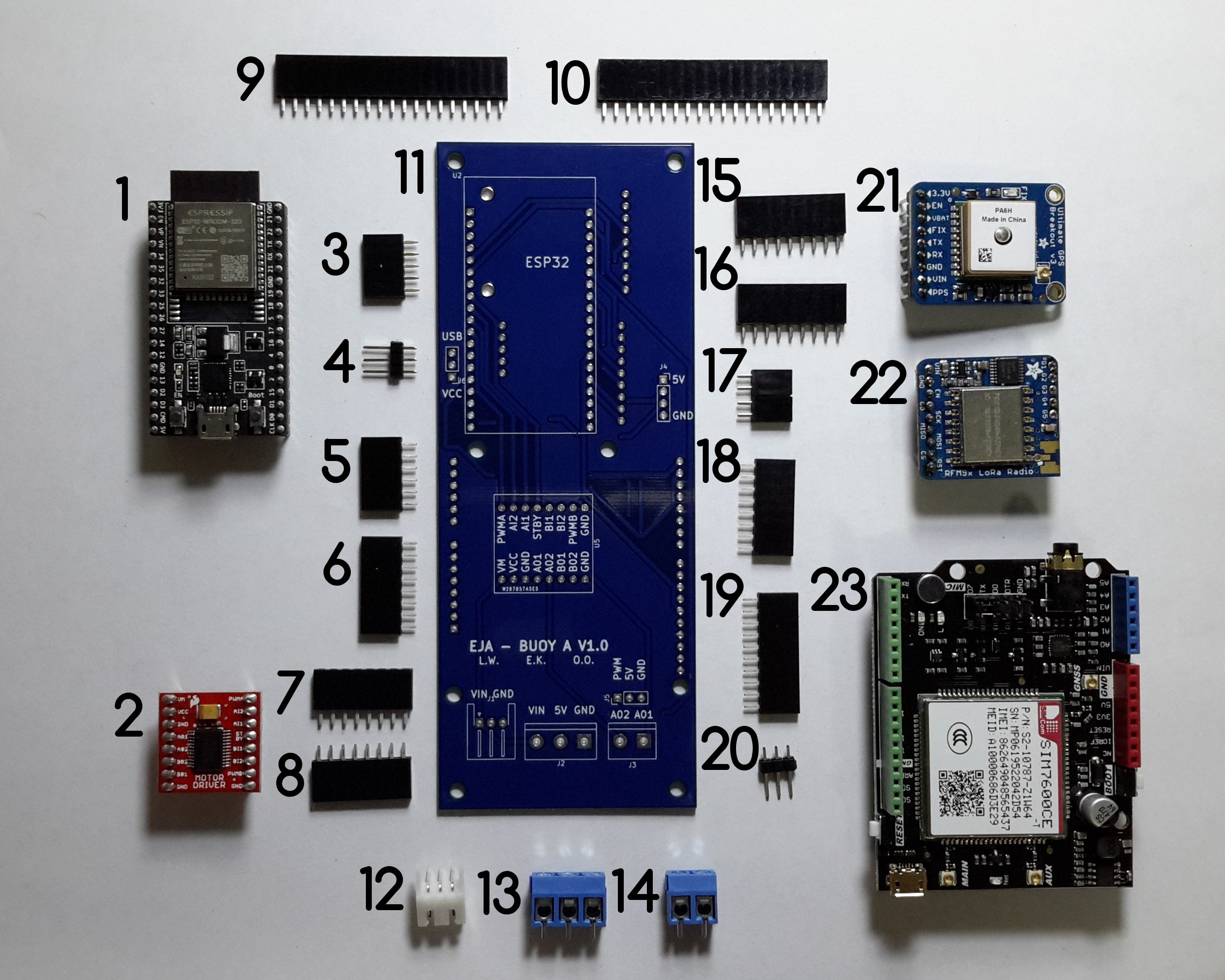 Components List:
It is possible to solder the components in many different orders, I'll describe the one that I followed, it can used as a reference.
Instructions
a.Solder the female headers 9 and 10 used to connect the ESP32-DEVKITC-32D to Buoy A V1.0.
b.Solder the female headers 7 and 8 used to connect the TB6612FNG MOTOR DRIVER BOARD to Buoy A V1.0.
c. Solder the female header 17 to Buoy B V1.0.

d. Solder the 3POS Horizontal JST-XH connector (12).

e. Solder the male header 4.

f. Solder the female headers 3 and 16 used to connect the RFM95W LoRa Radio to Buoy A V1.0.

g. Solder the female headers 15, used to connect the Adafruit Ultimate GPS to Buoy A V1.0. 
i. Solder the male connector 20 to Buoy A V1.0. 

j.Solder the female headers 5, 6, 18 and 19 used to connect the SIM7600CE-T 4G(LTE) Arduino Shield to Buoy A V1.0.

k. Solder the terminal blocks 13 and 14 to Buoy A V1.0.