Based on the LoRa development board used for the designs Buoy A v1.0, Buoy B v1.0, Onboard Gateway v1.0, we chose the RFM95W-915S2 to implement in the new prototypes. 
This post presents the design of our own development board used to test the RFM95W-915S2 before it is included in the final design. The schematic is very simple, it includes a decoupling capacitor, a U.FL connector for an external antenna and a few headers.
The design can be found in the following Github repository.
Schematic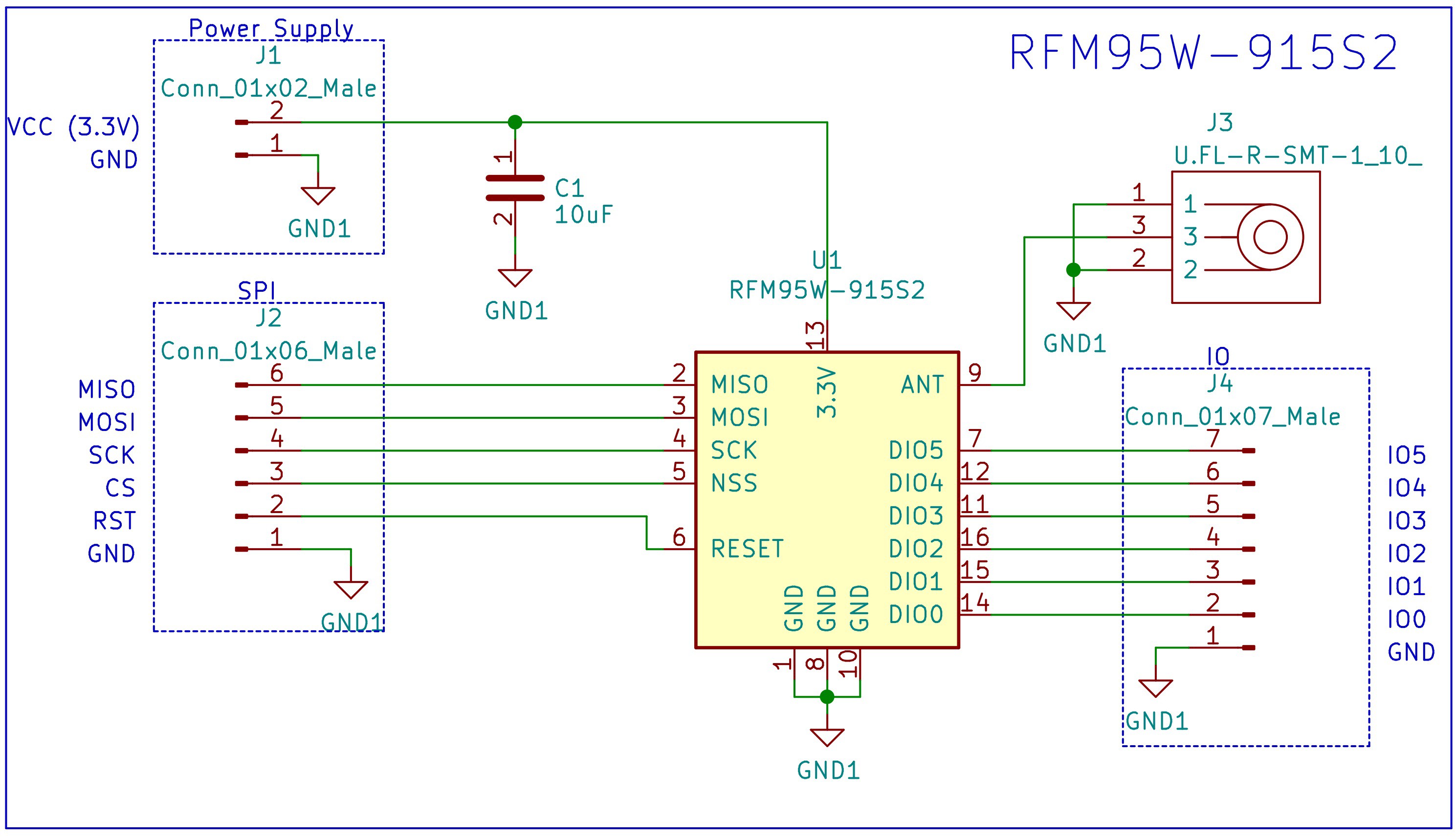 Bill of Materials

PCB