INTRODUCTION: 
MHL21336 The silicon-based radio-frequency laterally-diffused metal-oxide semiconductor)  (RF LDMOS) that is most widely used as RF power amplifier in mobile networks, providing the majority of today's world with cellular voice and data traffic network.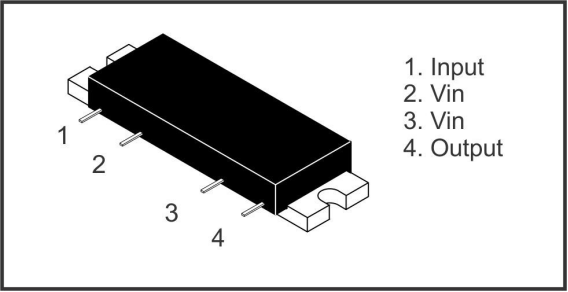 CORE PARAMETERS 
Absolute Maximum Rating (TC = 25°C unless otherwise noted}
Third Order Intercept: 45 dBm Type
Power Gain: 31 dB Type (@ f = 2140 MHz)
Electrical Characteristics (VDD = 26 Vdc, TC = 25°C; 50 Ω System)
The MHL21336  is used for ultra–linear amplification with applications in 50 ohm systems which operates in 3G frequency band. The electronic module is excellent in Phase Linearity and in Group Delay characteristics, that is unique  for digital modulation CDMA system and Feed forward Base Station Applications
 The electronic module are widely used as RF power amplifiers in base-stations as they require a very high output power.
Applications 
Used in military communication devices
Alarm and security
Automatic surveillance system
Consumer electronics items eg phones

 Video on Youtube: