Here are somes all of the electronics components :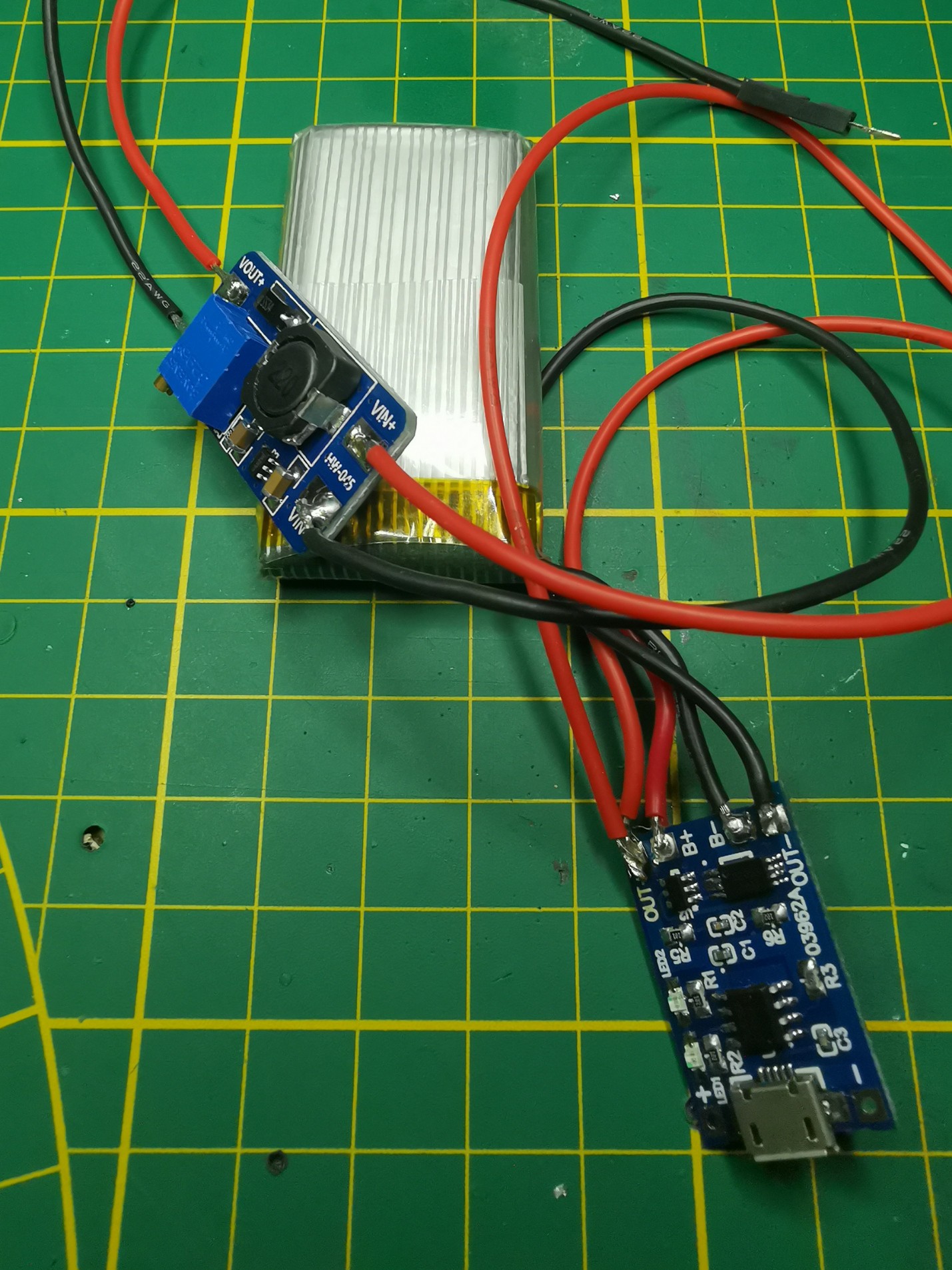 This is the power management with a DCDC booster from 3.7V to 5V, the 1200 li-ion battery and the TP4056 for chargement the battery. note that there is a battery monitoring system directly on the ESP32 from the TP4056 OUT terminal.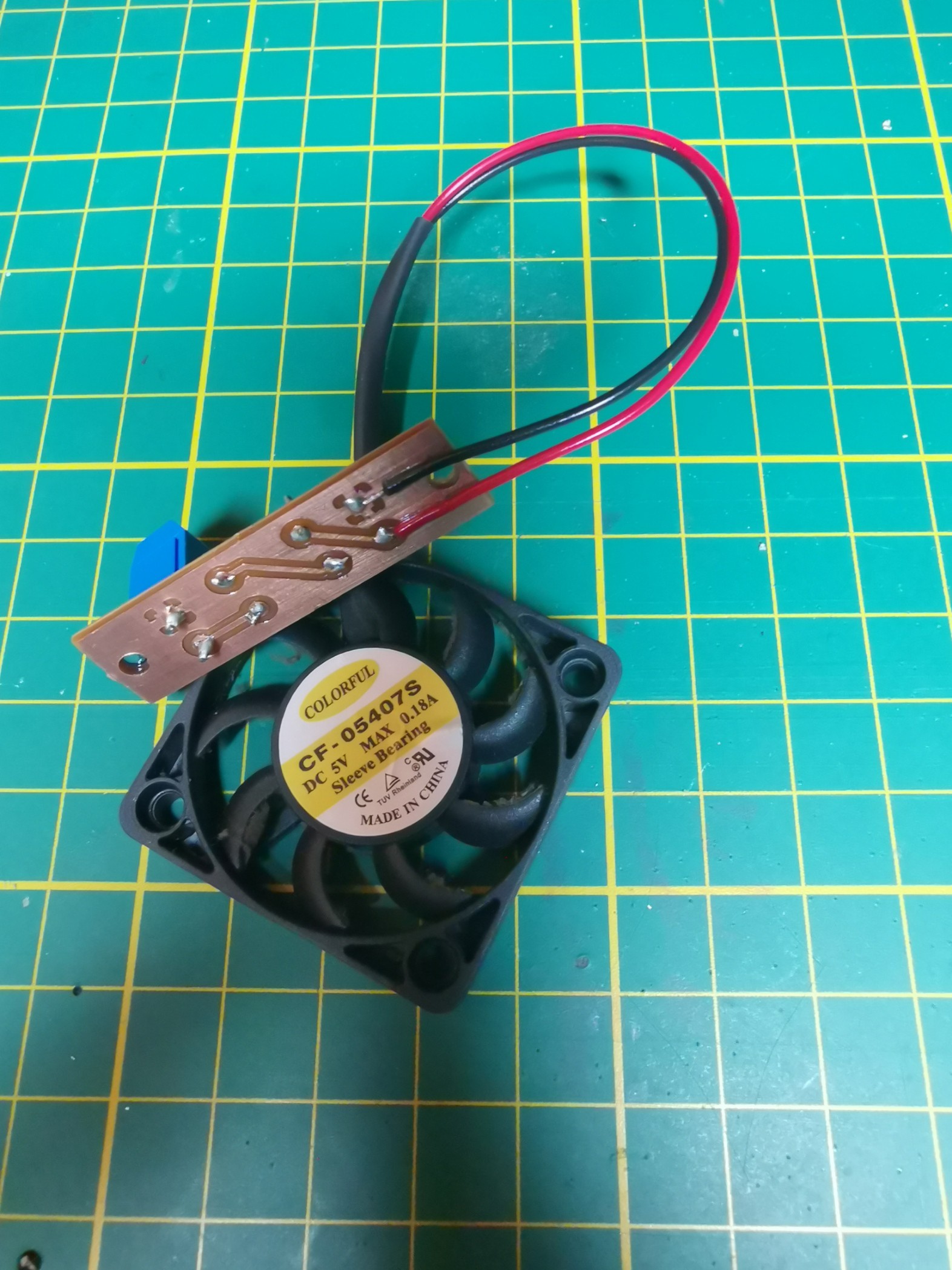 This is the ventilation system, with a 5V fan (lowered to 4V for a slow speed). and his control PCB.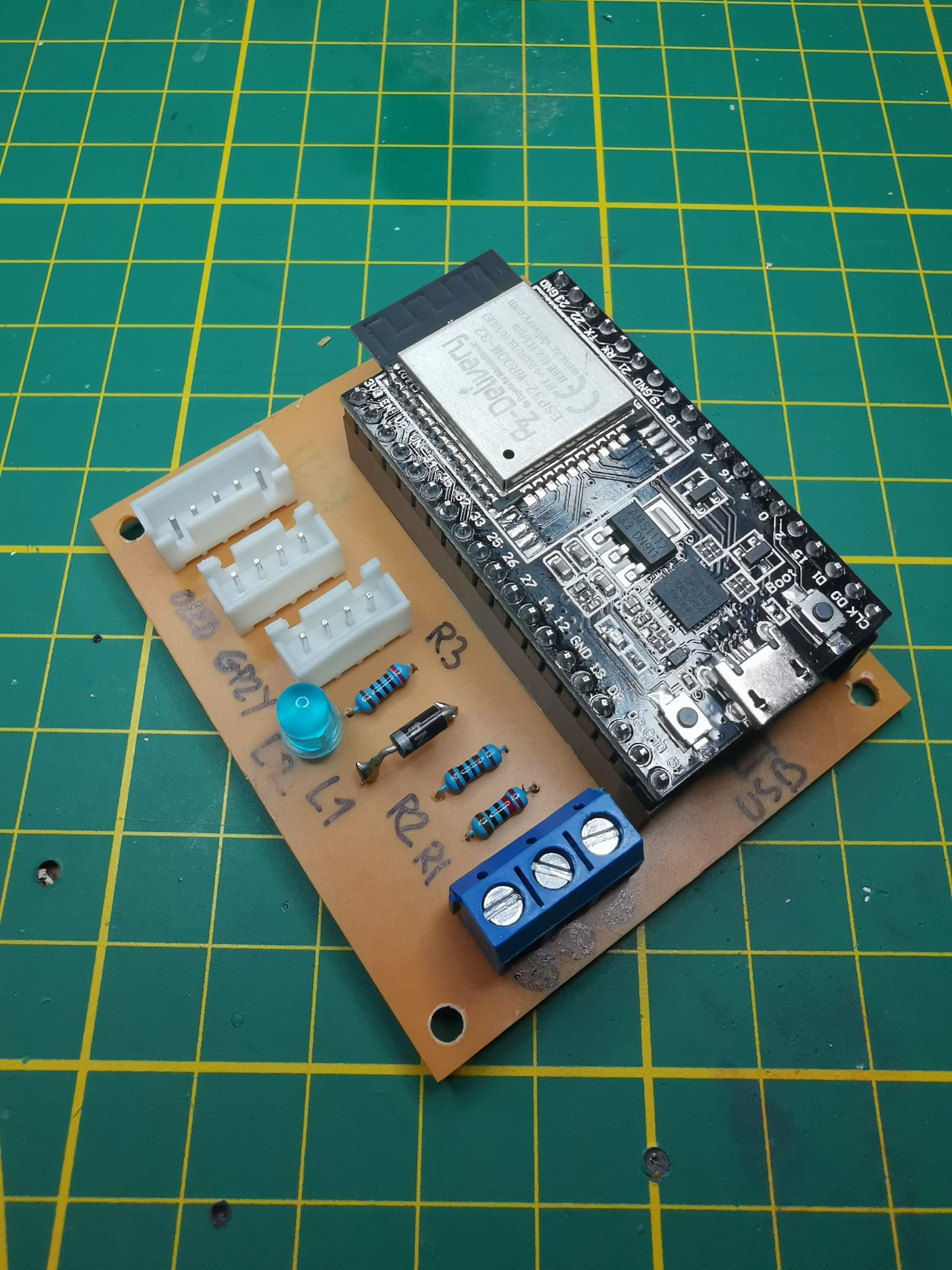 This is the main board with the ESP32 DevkitC. There is a led for power indication.
This is the other face of the main board. Note that i have engraved it with my CNC and flatcam. there a protection varnish.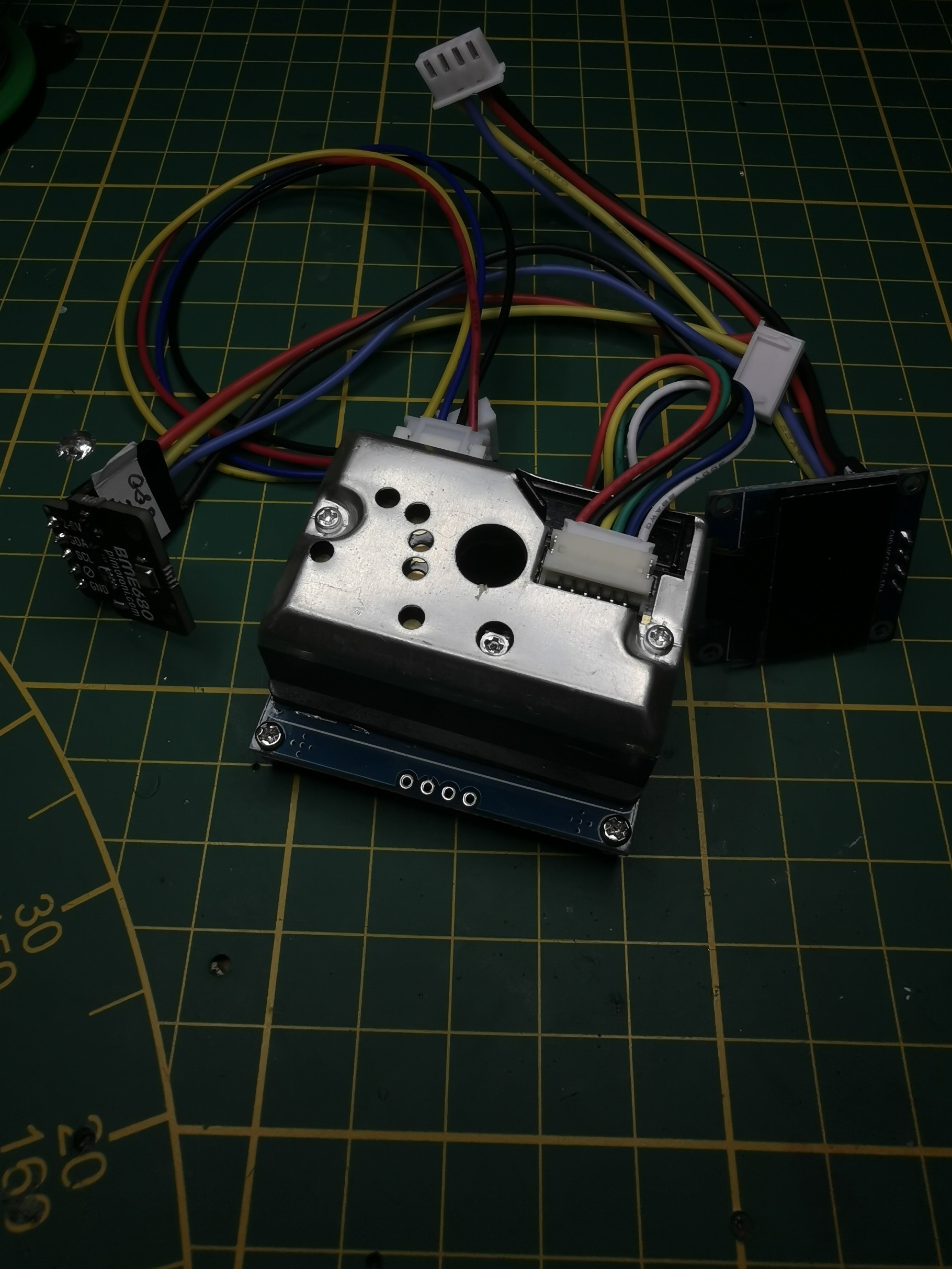 Here are the sensors and the Oled control screen.
Thank you. Leave a comment =)