All electronic devices require power supplies which converts the alternating current into direct current. Almost all the power supplies have a low power factor and introduce harmonic current, even the liner supplies have this issue. Effect of the single power supply may not be significant but in a system where multiple power supplies are used this effect can be considerable. Power factor of the system/ supply can be improved by introducing power factor correction circuits this will also reduce harmonic currents.
SPC7110F is a power factor correction converter IC. It consumes very little power due to the fact that a high voltage CMOS process is utilized in the manufacturing of IC. Many fault protection techniques are also incorporated in the IC.
Features of SPC7011F
Very Low Standby Power
High-precision over current protection
Improved power efficiency at light load 
No Audible Noise at Startup
Soft-Startup and Soft-OVP functions
Low current consumption by CMOS process
Enabled to drive power MOSFET directly
Output peak current of ± 1000 mA
Protects the output capacitor by OVP function
Open/short protection at feedback (FB) pin
Under-voltage Lockout
Restart timer
Standby function
SPC7011F Replacement Part
UCC28019
SPC7011F Pictorial View
Pictorial view of the utsource SPC7011F is given below, it is an eight pin IC that is available in SOP package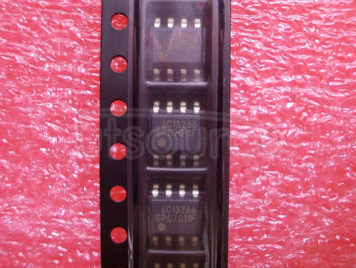 Pin Description
Pin diagram and pin description of the IC SPC7011F is given below
| | | |
| --- | --- | --- |
| Pin Number  | Pin Name | Description |
| 1 | FB | Feedback voltage input |
| 2 | COMP | Compensation  |
| 3 | RT | Set maximum on time |
| 4 | OVP | Over voltage detection |
| 5 | IS | Current sense input |
| 6 | GND | Ground |
| 7 | OUT | Output |
| 8 | VCC | Power supply |
IC Electrical Characteristics/ Specifications
Some Electrical characteristic of the device are given below
Parameter 

Description 

Value

IVCC

VCC pin current

-

VCC

Supply voltage

28 V

IO

Output current, sink & source

1000 & -1000 mA

Vinfb, Vincomp

Vinrt, Vinovp

Input voltage FB

                      COMP

                      RT

                     OVP

-0.3 to 5 V

Iinfb, 

Iincomp

Iinrt

Linovp

Input Current FB

                      COMP

                      RT

                     OVP

±100 µA

PD

Total power dissipation

625 mW

Ta

Operating temperature

-40 to 105 C

TJ

Junction temperature

150 C

Tstg

Storage temperature

-40 to 150 C
Working Principle
SPC7011F consists of an error amplifier, comparator, chopper circuit, delay circuit and oscillator circuits. This IC performs the power factor correction converter operation by utilizing a boost chopper in critical mode. The switching operation in critical mode is implemented with self-oscillation without any external oscillator. With power factor correction circuits in the critical mod, the switching frequency is always changing due to instantaneous values of the AC input voltage. This switching frequency also changes when the input voltage or load changes. Due to the switching current flowing form built in the inductor, since an inclination of inductor current depends on input voltage and on time is constant, the outline linking peak of the inductor current which becomes the same AC waveform as the input voltage, which enables power factor correction operation.
Applications 
SPC7011F can be used in following applications
Power factor correction circuit
Power factor correction circuit using SPC7011F
Circuit diagram of power...
Read more »