The main part of the core XY system is the belt holder.
At first, wanted to make them out of Aluminum but, due to me not having access to a popper CNC, it failed miserably. A friend of mine, whos building miniature railroad systems recommended that I should try laser cutting Acrylics and gluing them together.
They work with MGN 12 H Carriages. 
The SVG files are also published.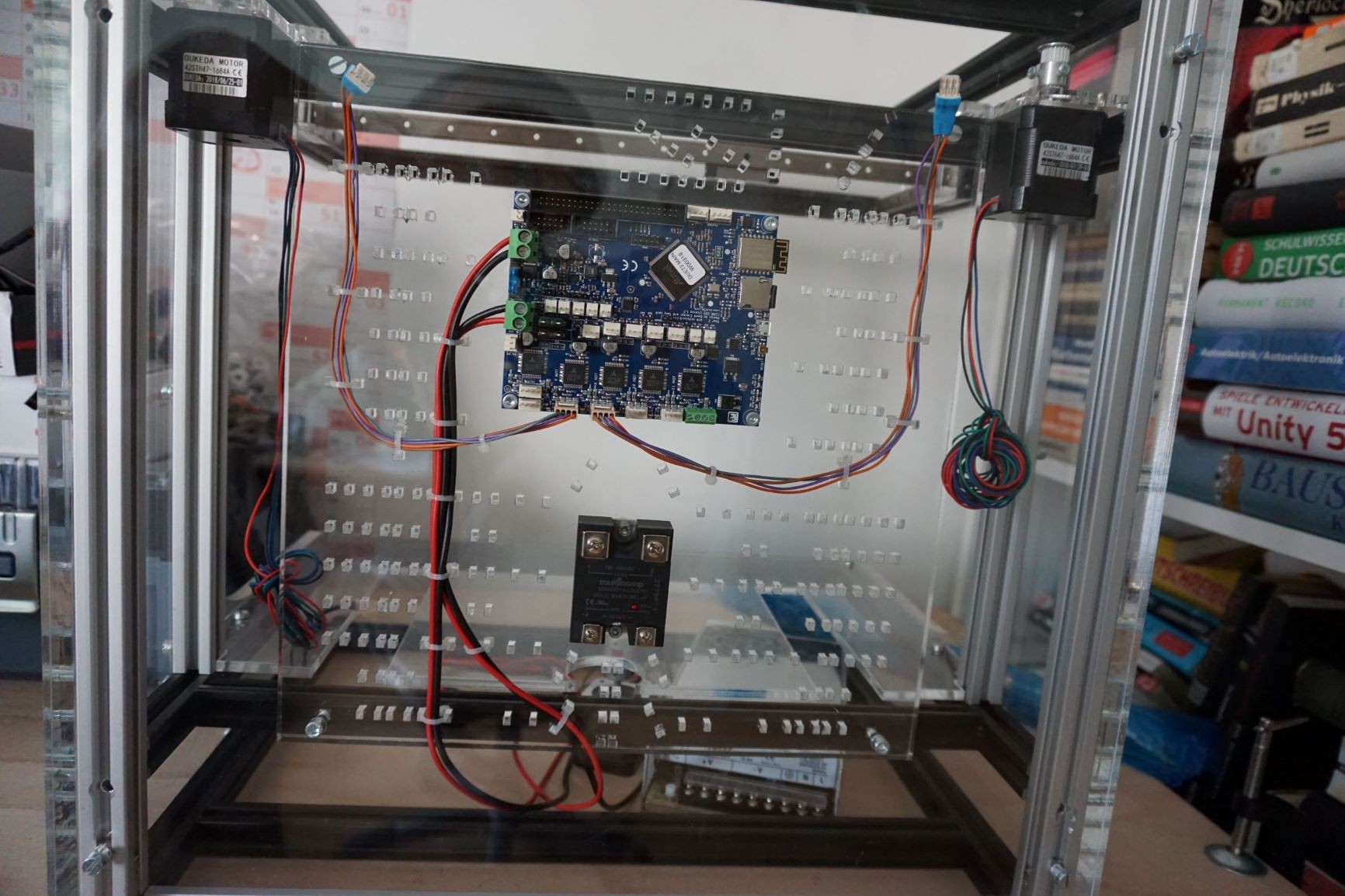 My cable management is done with zip ties, not the most professional way but it looks nice.
In my first design I wanted to use a Silicone heatbed, it accepted 240V AC, that's why there is a Mosfet.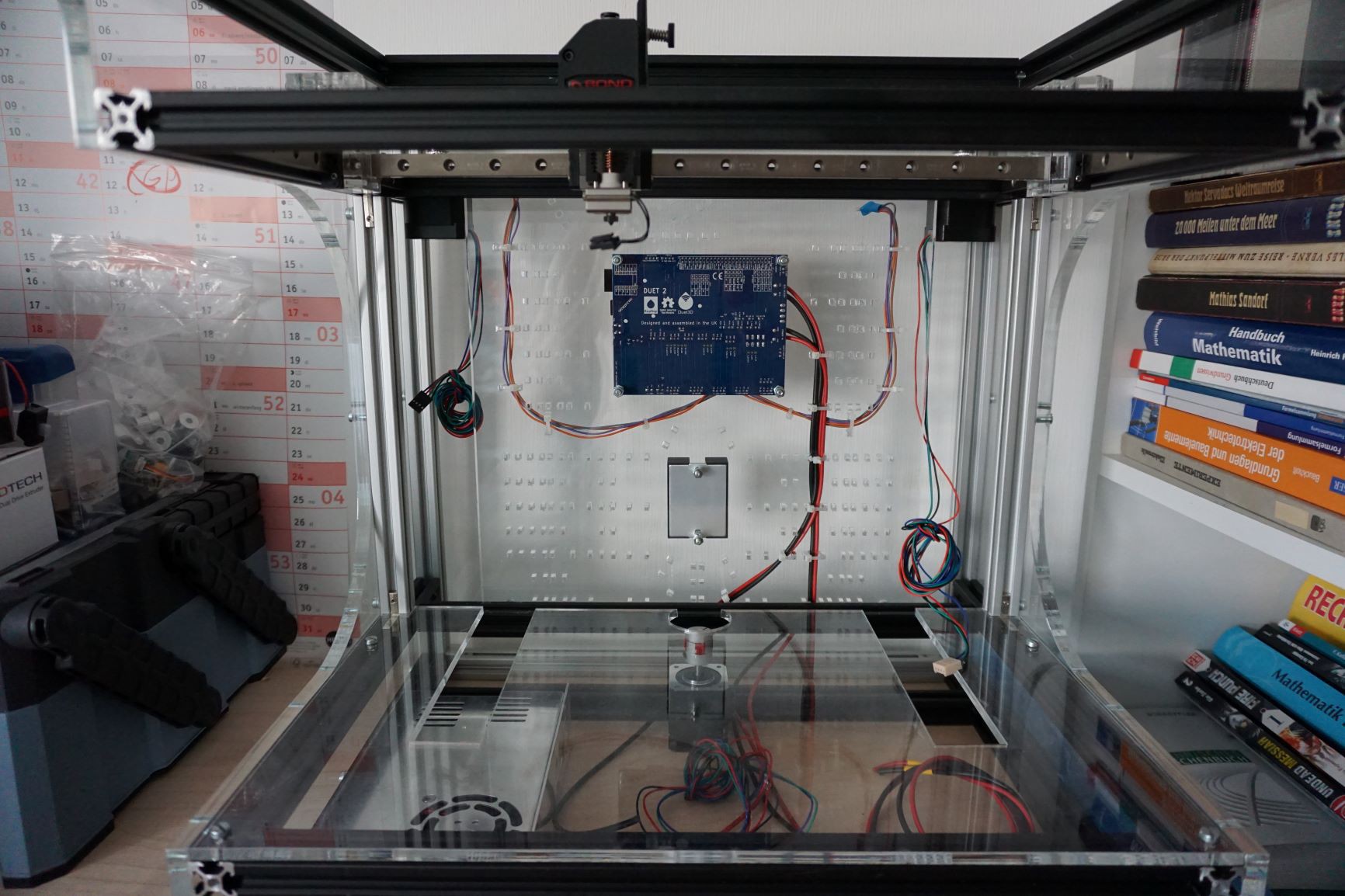 A few key components are still missing:
*Belt tensioners and guides
*The Y-axis lead screw and Heatbed
Due to Corona, I don't have access to a professional lathe which I need for the Guides and tensioners.