The general method to test the ATX power supply is to take a wire short to PS_ON and GND to start, and then take the multimeter to test the output value of each voltage one by one after starting.
Neither reliable nor convenient.
So based on STC15 51 MCU made an ATX power supply tester.
It can be used to test the ATX power supply and display the voltage value of all five channels of ATX power supply in real-time (including -12V voltage).
Suitable for friends who need to do ATX power maintenance.
All ADC ports are protected to withstand a certain level of overvoltage to prevent accidental high voltage damage due to faulty power supply.
There are also voltage test points on the board, which can be measured with a multimeter to obtain a more accurate voltage.
Source code all shared, can be secondary development to improve accuracy.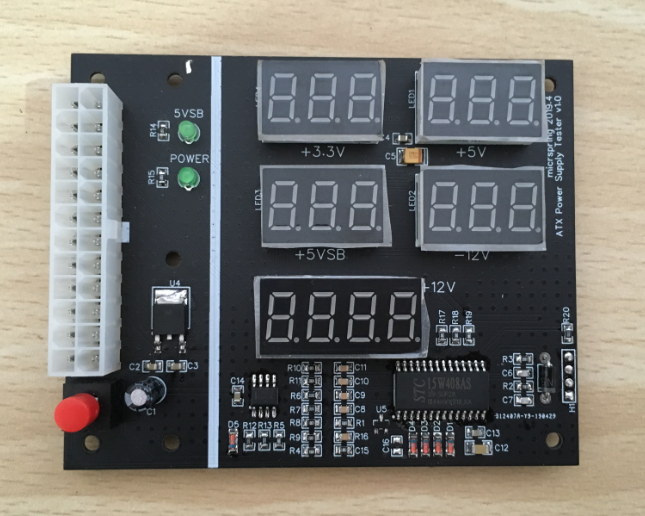 When it gets connected;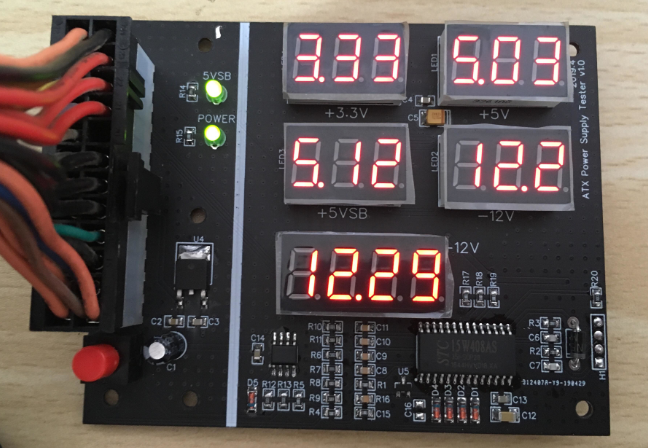 Schematics all edited byEasyEDA, which is a totally free online PCB design tool and also can generate Gerber file to JLCPCB with $2 for 5 pcs.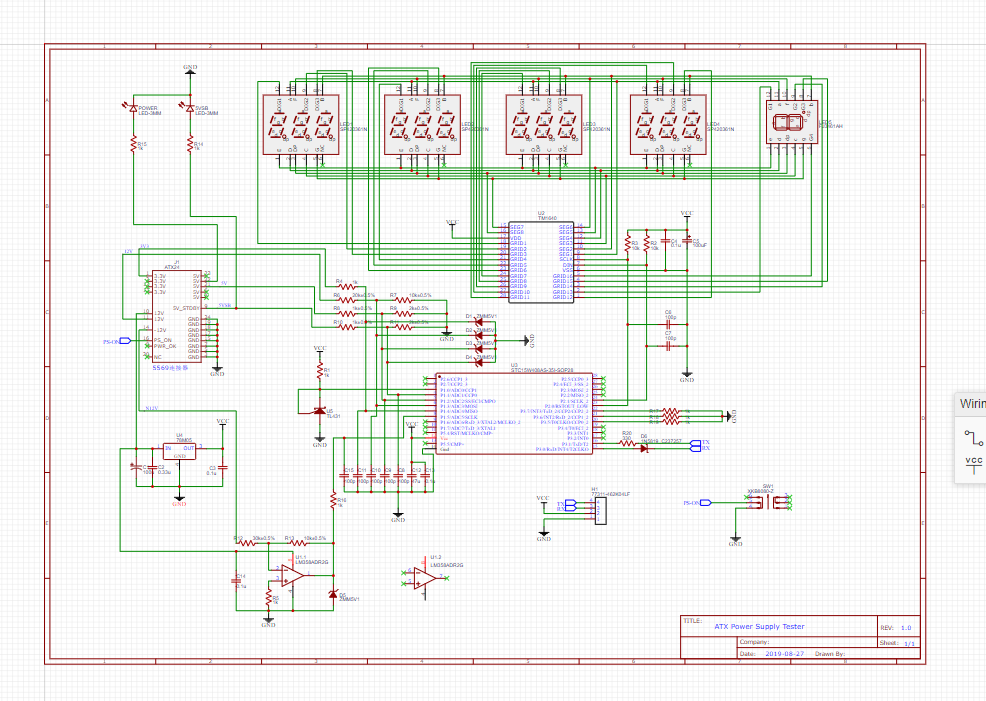 PCB Files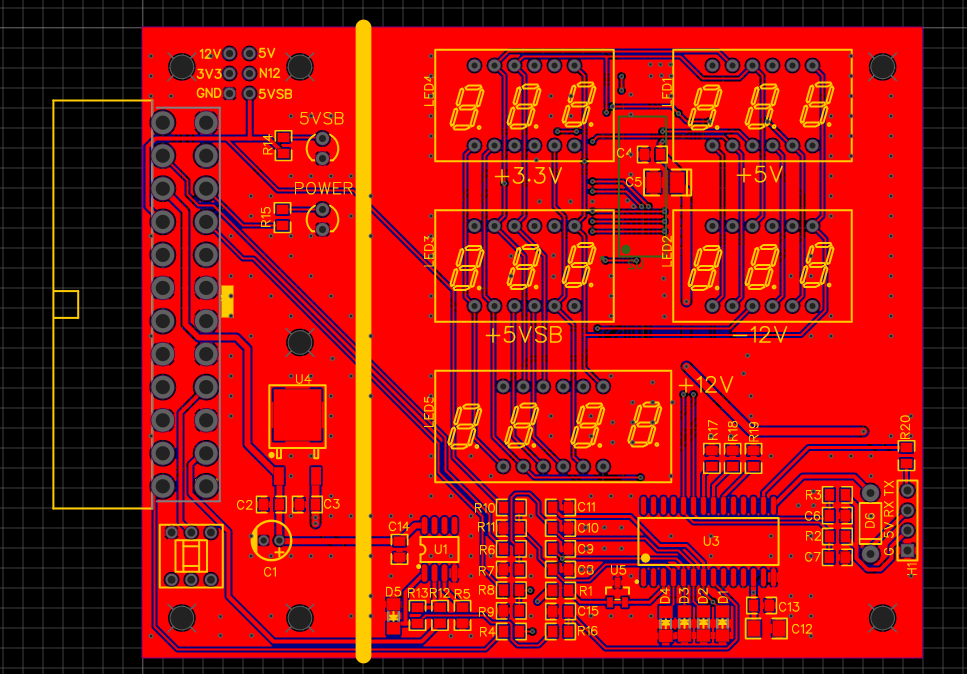 Also enclosed the BOM List and program files, feel free to do the secondary development.