On one hand, I was hopeful, but I've really been pushing my free time to meet the competition deadlines! I'll be able to actually take a break now and again and work on other projects as my interest drifts!

I'm so close that I WILL be finishing and installing a prototype very soon, but polishing of the documentation will wait until I have something I'd want people to copy.
As always, let me know if you are trying to copy my work (or any part of it). I don't need any attribution (unless you copy my revision of the Apitronics firmware that is covered under GPL 3.0) but I probably have a list of improvements and suggestions that haven't been published but could save you a lot of time!
In other news, I have a frame built around a load cell! I want to replace the cheap little washers with spacer plates for more stability, and I'm a bit concerned about how much the system can bend, but I'll test it out with a dummy hive first and make sure that it's not too bad before installing it semi-permanently.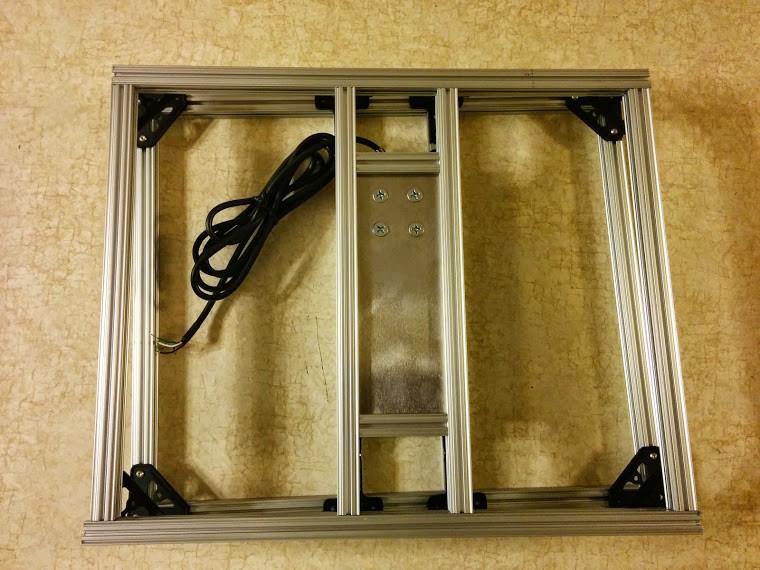 Again, I don't really recommend using OpenBeam for this application (although it could probably work with some additional cross-beams) but I'll learn a lot from it before I jump into a welded frame.
On the electronics side, last night, I was about to put together a circuit to drive the load cell at 10V when I realized I need an inductor I don't have on hand -- I really should read datasheets more carefully BEFORE ordering components...