With our platform anyone can build a powerful IoT network with the versatile power of multi-location projects, controlling anything from a remote temperature sensor to an automated home and even robots. Our workflow will already be familiar, but is now even simpler and easier.
Our product bundle consists of the Q-Server central core and the Q-Client Builder Base.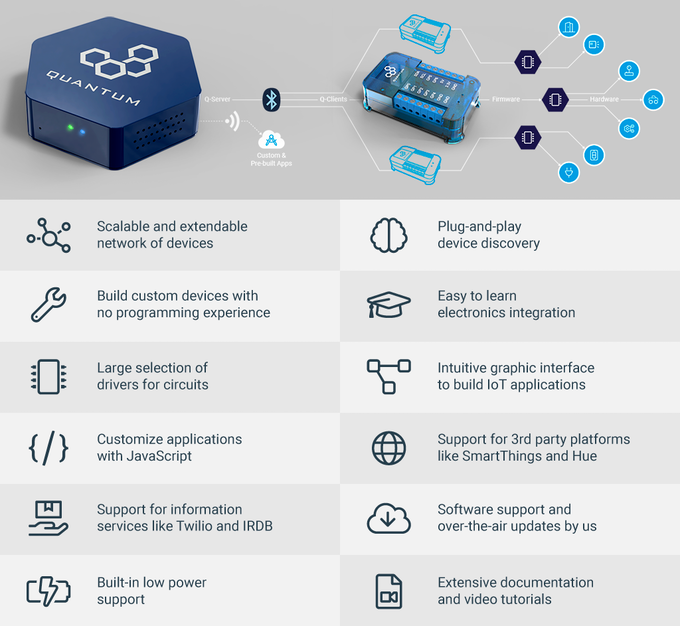 The Builder Base consists of 6 GPIO ports, SDA and SCL ports, and numerous power/GND ports. Build your hardware on the builder base, and upload firmware, program, and control it via the server. All drivers are prebuilt and all programming is drag and drop, unless you want to write your own code, then you can do that too. 

Quantum's quick and easy process to connect and control electronic hardware has the capability of bringing your ideas to life with other 3rd party integrations with more to come in the future. We support Phillips Hue (lighting), Samsung SmartThings (IoT platform), IKEA Tradfri (lighting) and plan to add more Gateways through OTA software updates in the future. We also support Infrared (IR DB), Twilio (SMS) and plan to add more Services through OTA software updates in the future. 
Here are some of the things we've already built: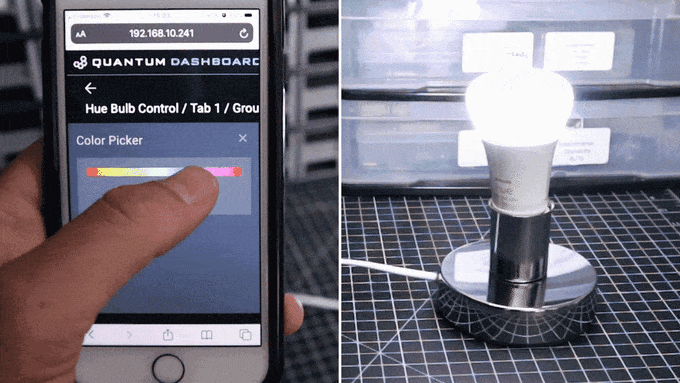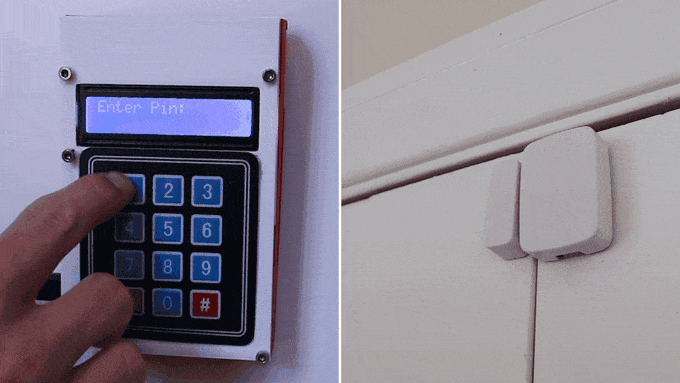 If you like what you see, please check us out on our Kickstarter!